Denise Millet Cornejo became the talk of the social media after she was identified as the female friend behind Vhong Navarro's attacked in the BGC condominium Fort Bonifacio, Taguig on Wednesday night, January 22, 2014.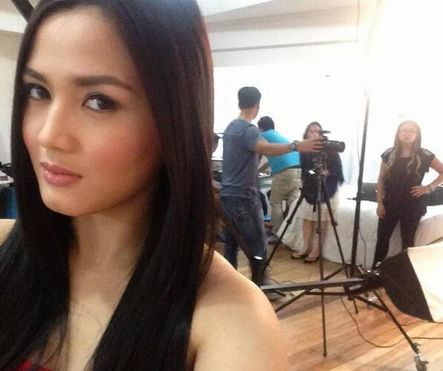 Based on her social media account her complete personal profile revealed that her name is "Deniece Milinette Cornejo," 22-year-old, ramp model. She is a consistent honor and achiever student that during her grade school she ranked second in grade six, and ranked third during her second year high school and maintained in the pilot section all throughout her high school years. Recently, she is a student of De La Salle University taking up Bachelor of Science in Hotel and Restaurant Management (HRM) and a proud green blooded LaSallista.
Cornejo claimed that she belongs to a Buena de familia and a grandniece of the second president of GMA Network Rod Cornejo who was in service at GMA for the past 20 years and she also claimed a granddaughter of GMA Chairman and CEO Atty. Felipe L. Gozon which claimed are both denied by the GMA.
The name "Denise Millet Cornejo" upon posting, continue defeating some other top trending topics in social media after her name revealed on national television program of "Buzz ng Bayan" with Boy Abunda hosted the show.
Denise Millet Cornejo is a gorgeous woman with irresistible beauty that no man could afford to let her pass that probably no wonder why the comedian co-host Vhong Navarro never allow this woman to be missed.
Related Article: Deniece Cornejo Complete Personal Profile in Documentary Video.