Denise Millet Cornejo filed a blotter report against the comedian actor, co-host Vhong Navarro immediately after the incident broke up on Wednesday night, January 22, 2014.
Another version of report with GMA News by John Consulta involving the "It's Showtime" co-host Vhong Navarro who is reportedly complained by the 22-year-old student identified as "Denise Millet Cornejo" with the real name "Deniece Milinette Cornejo" through her official Facebook and Instagram account.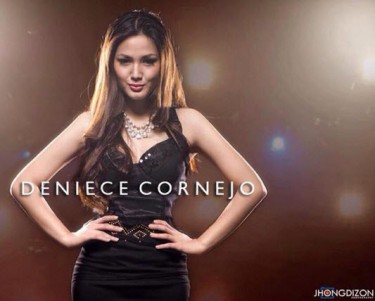 The blotter report recorded in the Southern Police District at Bonifacio Global City condemning the ascertained Ferdinand Navarro (the real name of Vhong Navarro) for his act of desiring carnally over the model Denice Cornejo.
According to the report, Cornejo claimed that the comedian actor Vhong Navarro  abuse her when she visited her in her condo unit in Fort Bonifacio, Taguig evening of January 22, 2014. (Watch Video report below)
In a blotter report the 22-year-old complainant made a written statement with two-long paragraph in a 1-whole page stating what happened that night during the incident. While Mr. Navarro continued his attempt two of Denise friends arrived and attacked the actor. The two were identified as Cedric Lee and Mike who are responsible of bringing Navarro to the Police Station for police blotter.
This version of report with GMA News went viral in the leading video-sharing website and social media that marks more than 5-hundred thousand views and more than 80-thousand subscribed in YouTube alone since the video was uploaded on January 25, 2014.
This video report garnered various reactions from the netizens. Some of the comments show a strong support to the actor while the others are in the affirmative side of this video.
Watch here below the video report of GMA News by John Consulta and tell us about your opinion by writing comments on the space provided below.
[youtube]http://www.youtube.com/watch?v=MNgHW6D6o4s[/youtube]