The Professional Regulation Commission (PRC) announces the complete list of passers for March 2015 Medical Technologist (MedTech) Licensure Examination in few working days after the last day of examination. Aside from the list of passers, PRC also release the Top 10 passers and Top Performing & Top Performance of Schools will be posted here once available online.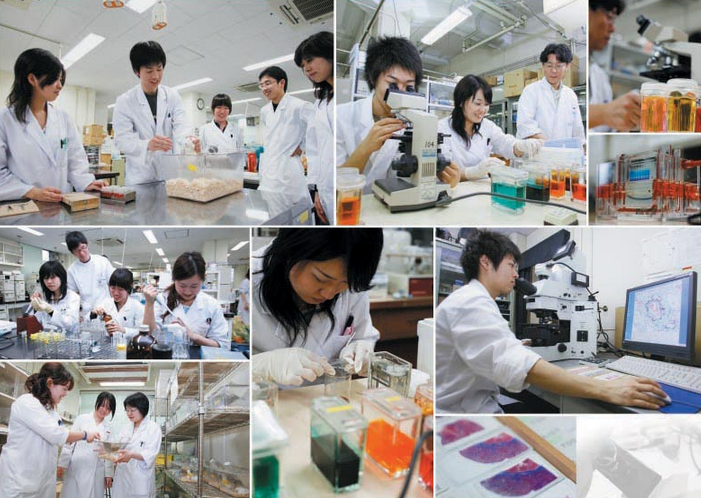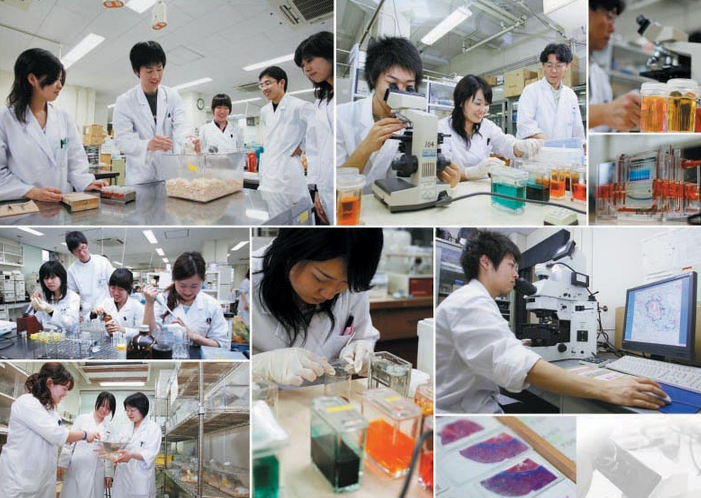 Here is the complete list of passers below;
533 EBILANE, JUNE CLAUDINE NAVARRO
534 EBRIO, IVEE MARILORD ARANDA
535 ECHALUSE, KENO CRUZ
536 EDOSMA, VINCENT SANTOS
537 EGTAPEN, BERNADETTE POLIENTE
538 ELIZALDE, CHRISTINE ANN ESTANISLAO
539 ELVEÑA, ANDREA KATRINA TALLEDO
540 EMBESTRO, MA JOHANNA CERVANTES
541 EMPEDRADO, MARIELLE PIDO
542 ENCARNACION, SAMANTHA CUBANGBANG
543 ENCLONA, CHELSEA MEDINA
544 ENDENCIO, MARIVIC BACULAD
545 ENRIQUEZ, DIANA JOY SANCHEZ
546 ENRIQUEZ, MHAY MEDINA
547 ENTERIA, KRISTINA BABARAN
548 EPPIE, JUHARA AMITO
549 ESCANER, ZHANEN GLED QUANICO
550 ESCLAMADO, JOSEFA ADRIENNE VALLE Roll of Successful Examinees in the
MEDICAL TECHNOLOGIST LICENSURE EXAMINATION
Held on MARCH 11 & 12, 2015 Page: 13 of 30
Released on MARCH 17, 2015
Seq. No. N a m e
551 ESCOPETE, SAUDINE OPINION
552 ESCOTO, CARLA CODOY
553 ESCOZA, ROSE ANN IGMILAN
554 ESCUADRO, ADRIAN ANDRES
555 ESGUERRA, IVAN LENNARD SORIANO
556 ESGUERRA, TONI CAMILLE TAN
557 ESMAO, MICHELLE EDIC
558 ESPAÑOLA, HANZEL ESPINOSA
559 ESPINA, KAREEN JEANNE QUIBAN
560 ESPIRITU, DEOGRACIAS II SAGUN
561 ESPORLAS, RONALD ALLAN BONITA
562 ESTACIO, ROXANNE TRIPOLE
563 ESTAL, REMERIE KAYE MARZO
564 ESTEBAN, GERMAINE LANDINGIN
565 ESTENOTE, NICOLE CLIMACO
566 ESTEVES, MARCLE IRVING BAYOT
567 ESTINOS, MONIQUE ELUISE VARGAS
568 ESTIOCO, JOHN PETER AROMIN
569 ESTIPONA, MA CRISTINA MATUS
570 ESTOCE, MA CINDY GUCOR
571 ESTOQUE, LOMELYN VALENZUELA
572 ESTORES, JUNE LOVELY FAYE ROBLES
573 ESTRADA, JOANNA MARIE SORIANO
574 ESTRADA, MONIQUE IBASCO
575 ESTUYE, MICHAEL ANGELO
576 EUGENIO, KATHLEEN MAE FACUN
577 EVANGELISTA, ABIGAIL GARCIA
578 EVANGELISTA, ALISSA RAVINE ALBINA
579 EVANGELISTA, MAE-ANN CLARISSE NAVARRO
580 EVANGELISTA, MARY ANN CASTILLO
581 FABABEIR, ALYSSA FIEL FOFUE
582 FABILLAN, MAE KRISTINE HIDALGO
583 FABITO, MARVIN GACUTE
584 FABREGAS, RACIA CARLANE SANDIGAN
585 FAISAN, LALAINE CAMPANO
586 FAJARDO, JOVILYN ROCAFOR
587 FANGONILO, MILDRED JOY DOMOCMAT
588 FANTILAGAN, DALLY FILLOGAN
589 FELIPE, MARICRIS PATAYON
590 FELIZARDO, AMIR LEYNARD REQUILLAS
591 FERNANDEZ, ALYSSA DONAYRE
592 FERNANDEZ, EDCEL ATENCIO
593 FERNANDEZ, ELLEN PEARL BARGOLA
594 FERNANDEZ, RUBY GRACE CUENO
595 FERNANDO, MARY GRACE MICHELLE DE CHAVEZ
596 FERNICOL, DONNA LYN DULATRE
597 FERRER, MARIANNE LOUISE RIVERA
598 FERRER, MARICRISCAR ESPINOZA
599 FIEDACAN, JEZREEL HEINZ DUMOCLOY
600 FIN, CARLENE CAMINONG Roll of Successful Examinees in the
MEDICAL TECHNOLOGIST LICENSURE EXAMINATION
Held on MARCH 11 & 12, 2015 Page: 14 of 30
Released on MARCH 17, 2015
Seq. No. N a m e
601 FLORENTINO, MA LOUISE ABIGAIL DE LEON
602 FLORES, ALLYSA JOY DELA CRUZ
603 FLORES, SOPHIA LORRAINE PAGULAYAN
604 FLORESCA, JOHARA DENISE ARINDUQUE
605 FLORIDA, HARAH ROSE GARCESA
606 FORMELOZA, DIANNE BARCELONA
607 FORTU, KYLA FAJUT
608 FRANCISCO, ALYSSA MYRTHEL RODRIGUEZ
609 FRANCISCO, SHEENA TANLAWAN
610 FRANCO, TRIXIE ANNE RAYO
611 FRAYNA, KATRINA ROSE ABES
612 FUENTES, GRACIA GAY BOCALA
613 FUENTES, MIKO RONQUILLO
614 FUENTES, ROPPIE PACATAN
615 FUENTES, VENESSA CHAN
616 FURISCAL, LLEWELYN JARDIN
617 GABAN, CHRISTINE MONTEROYO
618 GAERLAN, GABRIELLE MALBAS
619 GALARSE, DANICA RAIZA MANIQUIS
620 GALDONES, JOSHUELLE CARLO GARCIA
621 GALECIO, RUBY MAY CALBES
622 GALLARDO, GENEVIVE TALINES
623 GALLARDO, JAZZI OCZON
624 GALUS, J-EFRAIM MANLUNAS
625 GALUTERA, XERXES ANGELO MENDOZA
626 GAMBITO, RODELYN TOSALEM
627 GAMBOA, EARL KIRSTEN RUTH FIEDACAN
628 GAMBOA, SCHAUN DELBERT MARAÑON
629 GAMIAO, KATHLEEN JOY DELEÑA
630 GANAB, ROMEO CRUZ
631 GANCHOON, SALVE MARIE IGOY
632 GANNABAN, MATTHEW PAUL SABINO
633 GAPOY, ADRIANO JR VILLAREAL
634 GAPUR, RANYA ABDUL
635 GARAY, ROSETTE MAE LAGUNILLA
636 GARCIA, ALAIN REI VITERBO
637 GARCIA, CARA BELINDA AGUSTIN
638 GARCIA, GHIE LAINE MANGULABNAN
639 GARCIA, JANESSA MAY MANALO
640 GARCIA, KAREN ABIGAIL DE LA FUENTE
641 GARCIA, KATRINA CASANDRA CRUZAT
642 GARCIA, LEAMAE LOPEZ
643 GARCIA, LOVELL EVE DAMICOG
644 GARCIA, MARVERICK REYES
645 GARCIA, MARY ROSE PAHIMNAYAN
646 GARCIA, PAUL JOHN RIVERA
647 GARCIA, REGINE MARIE FLORES
648 GARCIA, RHEA PRINCESS MANLULU
649 GARCIA, ROMUALD JOZEP DE LOS TRINOS
650 GARGANTA, ANGELI MAE LAGROSA Roll of Successful Examinees in the
MEDICAL TECHNOLOGIST LICENSURE EXAMINATION
Held on MARCH 11 & 12, 2015 Page: 15 of 30
Released on MARCH 17, 2015
Seq. No. N a m e
651 GARGANTA, JULIE ANN HILIG
652 GARGARITA, RHODA GRACE MOLINA
653 GARILLES, DIANNE DUEÑAS
654 GASPAR, GAILY JOAN CIELOS
655 GATELA, KRISTIN JOY BANQUIL
656 GAUDIEL, DIANA LAMIG
657 GAURANA, KARL BREN JOSEPH MAGAY
658 GAWABAN, JONAH TAGANAS
659 GAZA, SARAH GRACE REGALA
660 GERODIAS, JAYVEE GRADO
661 GERSAVA, RYAN DAWA
662 GIMENEZ, ASHIA NIKKI KIAO
663 GINO-GINO, PIA CARMELA VILLEGAS
664 GISON, ASHIEA LYKA AGNO
665 GLORIA, SHERINA ANN MAGLANTAY
666 GO, ERICSON QUINTO
667 GOLOSINO, ALEXA JESTINE LOPEZ
668 GOMEZ, PRINCESS IRIS VALDEZ
669 GOMOGAO, JOHAIRA DISOMEMBA
670 GONDRANEOS, MARK JOSIAH BENADAS
671 GONZAGA, LYNNON OMIE CARANGUIAN
672 GONZALES, CANDICE MICAH FERNANDEZ
673 GONZALES, DONNAJOY CORPUZ
674 GONZALES, KAYE ANGELI HIRANG
675 GONZALES, MARIVIC ATIENZA
676 GONZALES, RENEE BIEN RICAFORT
677 GONZALES, RICHELLE JOY LACASTESANTOS
678 GONZALEZ, NICOLAE STEVEN LONDRES
679 GOROSPE, THERESA LOPEZ
680 GRAFIL, AILEEN CLAIRE ADVIENTO
681 GRAGATA, CHARISSE MAE DE LLAMAS
682 GREGORY, ANGELICA LHYN MATALOTE
683 GRIARTE, NAOMI ARDINA
684 GUAVES, KWIDZYN JUSTINE FALCULAN
685 GUBALANE, JOVANNE SHARNE VALENDEZ
686 GUERRERO, GIAN EVIN MARTIN MACALALAD
687 GUEVARA, YVES PAOLO PEDERNAL
688 GUEVARRA, JAMES FLETCHETERO
689 GUINTO, PEARL ROSE SELIDIO
690 GUIRAL, REGINALD MARK ALDRIDGE ABAN
691 GULENG, JAMIELYNN KIM RODIN
692 GULIBAN, JESSA MARIE PACATANG
693 GUMANOY, REYNALYN I CORPUZ
694 GUMAPAC, MARIEL PINTACASI
695 GUSTO, MARTIZA THEA AURESTILA
696 GUTIERREZ, MARY JANE MAGPANTAY
697 GUTIERREZ, PRINCESS LEANNE PAGADUAN
698 GUTIERREZ, RALPH IGNACIO
699 GUTIERREZ, SHARMAINE CARRANZA
Back to Main Page….
Professional Regulatory Board of Medical Technology conducted in the various cities of Manila, Baguio, Cebu, Davao & Lucena, held last March 11-12, 2015. The members of the Board of Medical Technology were composed by Chairman, Dr. Marietta C. Baccay with the Board of Members; Ms. Marilyn R. Atienza and Ms. Marian M. Tantingco.
The results were released in three (3) working days from the last day of examination.
In last examination September 2014, PRC releases the official results that 2,986 out of 3,615 who successfully passed the licensure examination. For more updates, please follow us on Twitter and by linking us on Facebook.