The Professional Regulation Commission (PRC) released the list of passers for March 2015 Medical Technologist (MedTech) Licensure Examination in few working days after the last day of examination. Aside from the list of passers, PRC also release the Top 10 passers and Top Performing & Top Performance of Schools will be posted here once available online.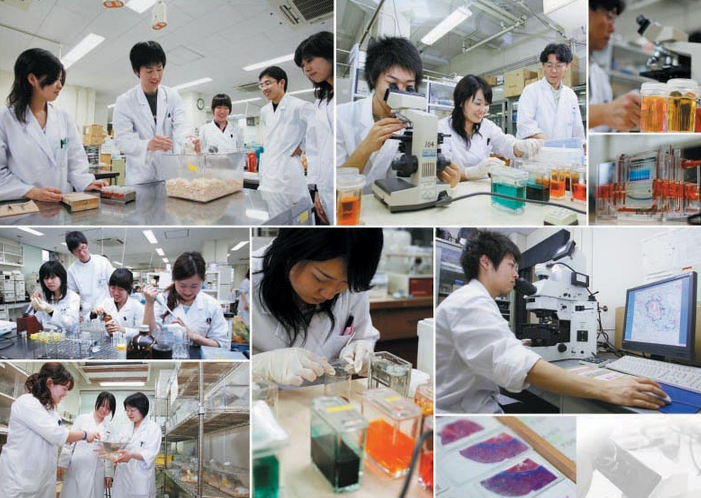 Here is the complete list of passers below;
700 HABARADAS, KYLE BRIAN LAPITAN
Roll of Successful Examinees in the
MEDICAL TECHNOLOGIST LICENSURE EXAMINATION
Held on MARCH 11 & 12, 2015 Page: 16 of 30
Released on MARCH 17, 2015
Seq. No. N a m e
701 HADJINOR, BASMA IBRAHIM
702 HALOC, STEVEN
703 HARO, ROSE MAE TAN
704 HASIM, NADZMIR MUDJA
705 HAYUDINI, DENN SAUDI JUL
706 HERMOGENES, NICOLE KAYE LANDINGIN
707 HERMOSO, MYRA PATAGUE
708 HERNAEZ, ETHEL GRACE SORILLA
709 HERNAEZ, MELFRED RUTH MILLENA
710 HERRERA, EDISON ALEJO
711 HERVIAS, RALPH LAWRENZ CATEDRAL
712 HIDLAS, DANDY PE
713 HILARIO, CHRISTEL JEM IPAPO
714 HINAYAN, FRANCIS ARNEL VAFLOR
715 HUELAR, MA IMELDA MARANION
716 HUYONG, LYRA LUZ
717 HWANG, DAVICCA KRISTINEBELLE CUSTODIO
718 IBARDOLAZA, MARY JERIANNE ROSE ROME
719 IGNACIO, ABDEL NASHIER ESTUBESA
720 IMBAT, NESTOR JR BAUTISTA
721 INCIONG, PATRICIA MARA KATIGBAC
722 INDONG, ALEXANDER FULGENCIO
723 INOCENCIO, LOR JASELLE ROSETE
724 INSULAR, LORENA FACTO
725 INTOY, GLORYBEL ROSELIO
726 ISLA, ERLANEGAIL ROGEL
727 ISLA, NUR-AINE JOANNAH CAGAS
728 ITAO, ASHNIA MALANG
729 JADIA, MA TERESA GONZALES
730 JAGONIA, BRENZ PINEDA
731 JAINUDDIN, ABUBASAR SABBI
732 JAINUDDIN, ELMAN AHMAD
733 JALALON, YVONNE POYOS
734 JALANDONI, MA CHRISTINE TABLASON
735 JALECO, MARJ KY GETONES
736 JAMAROLIN, KAREN ROSE MACHICA
737 JAMIANA, NIKITA MARIE GARCIA
738 JAMON, KATHLYN NIGOZA
739 JAMPAS, MILLET JOY ZIPAGAN
740 JAPITANA, KRIZZA KATRINA MANA-AY
741 JAVELOSA, KRISTELLE ANNE CORTES
742 JAVIER, CHARMAINE BATOCABE
743 JAVIER, JERNALEEN CRUZ
744 JAVIER, MARICRIS MORALES
745 JAVIER, RODALYN BERCILLA
746 JAYAWON, ADRIAN BARILEA
747 JERECIA, CYRIL JOHN RAMOS
748 JIMENEA, JUSTINE GRACE GENSAYA
749 JIMENEZ, DARRYL HANNAH PAKINGAN
750 JIMENEZ, KAREN JOY PALON
Roll of Successful Examinees in the
MEDICAL TECHNOLOGIST LICENSURE EXAMINATION
Held on MARCH 11 & 12, 2015 Page: 17 of 30
Released on MARCH 17, 2015
Seq. No. N a m e
751 JIMENEZ, LADY ANGEL BAUTISTA
752 JOCSON, JEFFREY MENDOZA
753 JORDAN, MYKO ADRIAN VALDEZ
754 JOSE, EMELYN THERESE BARRANCO
755 JUARE, RAZELLE JOY IGLESIAS
756 JUATON, MARIA INAH SANCHEZ
757 JULIAN, ANGELIQUE MANAHAN
758 JUPURIE, JURFAIZA HADJIULA
759 JURIA, JINKY DE LUNA
760 JUSTIMBASTE, JOVELLE ANNE ENGO
761 KAGAYAN, HADZRAIDA MOHAMMAD
762 KAPUNAN, DAVE NITUDA
763 KING, RAFAEL HARINA
Back to Main Page….
Professional Regulatory Board of Medical Technology conducted in the various cities of Manila, Baguio, Cebu, Davao & Lucena, held last March 11-12, 2015. The members of the Board of Medical Technology were composed by Chairman, Dr. Marietta C. Baccay with the Board of Members; Ms. Marilyn R. Atienza and Ms. Marian M. Tantingco.
The results were released in three (3) working days from the last day of examination.
Aspiring examinees answered the following subjects; Clinical Chemistry, Microbiology and Parasitology, Clinical Microscopy (Urinalysis and other Body Fluids), followed in second day; Hematology, Blood Banking and Serology, Histopathologic Techniques, Medical Technology Laws and Related Laws.