Top trending topic online! Finally, Jay admits his feeling to Agnes (Liza Soberano) during their battle of the bands performance. Jay announces that the title of the song "Macy" stands for Maria Agnes Calay. Agnes speechless and surprised because the song is all about a man who doesn't know how to confess his true feelings for the girl he's fallen for.
https://www.youtube.com/watch?v=ZkAi6eg7IJQ
In the mind set of Agnes, the song is originally composed by Jay and she already knows about it. After their performance for the battle of the bands, Jay tells Agnes that he just want her to know how he feels for her but he's not pressuring her into anything.
The parents, friends and schoolmates of Agnes know that Jay courting and proving he's feeling. Meanwhile, Xander (Enrique Gil) went to the concert to support Agnes, but he witness Jay's announcement. He was sad and does not even finish the performance of her love Agnes due to jealous.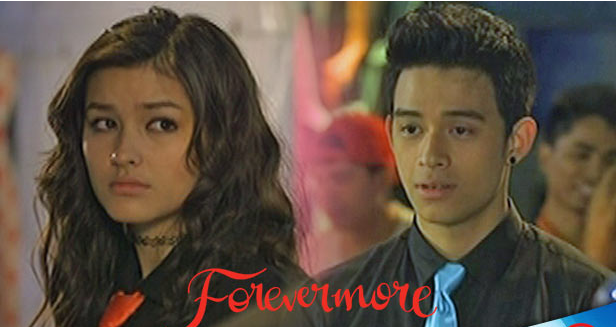 However, Xander is still pursuing Agnes heart and explain everything. He still continues the fight of Love for Agnes against the newest suitor Jay.
The highly anticipated TV teleserye in the country "Forevermore" dominates rating nationwide and garnered no.1 slot in Philippine TV Series. Don't miss the next episode of Forevermore at 8:25 PM.