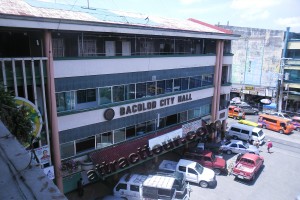 The Old City Hall of Bacolod is the City's oldest land mark. It is located within the heart of the city of smile. Before the construction of the New Government Center in the east part of the city, the city mayor held office in this building as well as the city councilors and other local government officials.
In front of the old building is situated the Fountain of Justice. It is the city's another oldest landmark that attracts visitors once you pass through the aisle that crosses Araneta and Luzuriaga streets.
From this location, a few steps away is Bacolod Public Plaza and the Cathedral Bacolod Church.