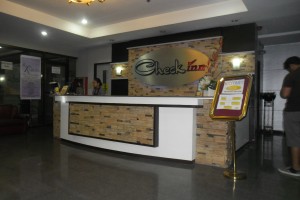 One of the most convenient Inns to stay in the City of Smile is the place that you can easily access all of the city's finest spots in just a walk away.  Check Inn Pension Arcade is located in the heart of the city just right next to one of Bacolod's oldest landmark, the Old City Hall of Bacolod in Luzuriaga Street with its Fountain of Justice in front and many other tourist attracttour of the city like Bacolod Plaza where Bacolod's famous Masskara showdown is being held, the Century Old San Sebastian Cathedral, SM City Bacolod, Manokan Country where you can taste the best Chicken Inasal of the city and even the Central Market which is just a few steps away.
With the most show off feature of Check Inn Pension – the Rooftop Garden that best to relax all the rest of your stay, you can feel just like at your own home.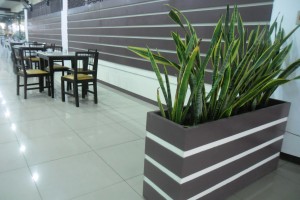 In addition to that, people in Bacolod are naturally charming and hospitable. So no wonder that you can see most of the time Chick Inn staffs are sweet and accommodating. As a matter of fact, that is reason that Bacolod is best described as a "City of Smile".