Pasig Mayor Vico Sotto asked national officials to exempt tricycles from the ban on public transportation amid the enhanced community quarantine implemented in Luzon to stop the spread of Coronavirus (COVID-19). On Wednesday episode of TV Patrol, Noli de Castro stated that "Baka hindi nya alam na bawal ang public transport." Before the end of ABS-CBN news reporter Jeff Canoy's, Noli commented that the government had designated a bus for use in transports of various cities of Metro Manila.
Mayor Vico Sotto has appealed for Pasig City tricycle drivers who were stopped by authorities on Wednesday afternoon.
Noli De Castro is now trending on Twitter. The mother of Mayor Vico Sotto, Coney Reyes also trends in Twitter. Many netizens acknowledge Coney Reyes as a great mother. Netizens are thanking her for raising Mayor Vico Sotto as a great man.
Coney Reyes's reaction to her son Vico Sotto: "I'm always praying for my son. I pray that he will fulfill what the Lord has planned for him and I'm just always telling him to trust God and do well. Trust God and do good dahil you cannot do anything. We are nothing apart from God."
Watch the full interviews of Vico Sotto:
"Nakikiusap po ako sa ating nasyonal na pamahalaan. Baka naman po puwedeng bigyan ng konsiderasyon yung tricycle. "Hindi na po para sa tricycle driver, hindi na po para sa tricycle driver. Para po sa public health and safety. "Dahil ako po, sa risk assessment na ginawa namin, kapag hindi po natin pinayagan ang mga tricycle, mas marami pong mamamatay."
If the transport system of the health workers is ok, I'm okay with the Law, said Vico Sotto.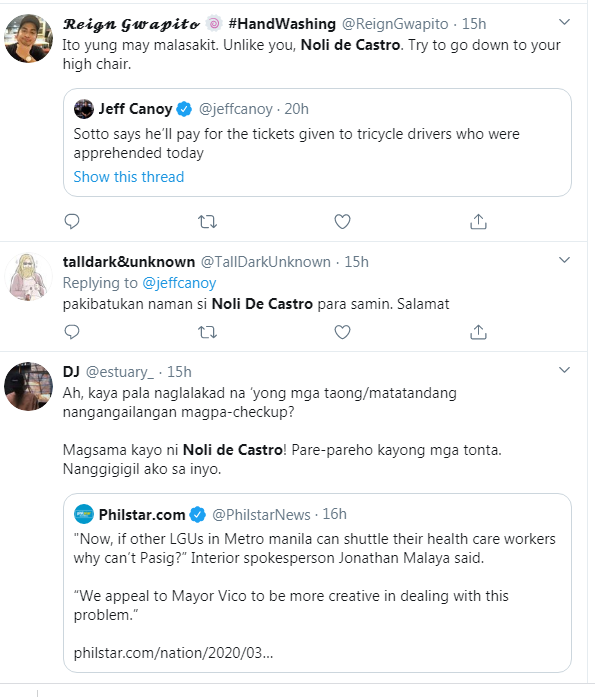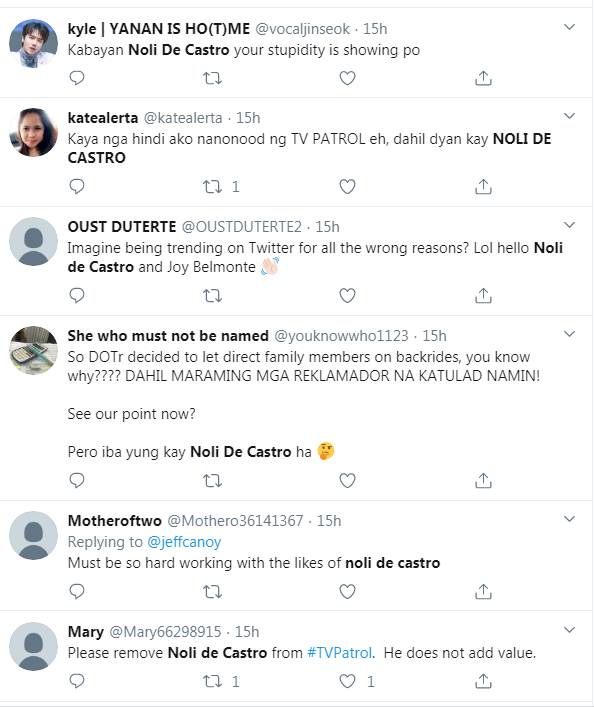 DOH recorded (March 19, 2020) a total of 202 cases have been reported nationwide with COVID-19, 17 dead and 7 having recovered the disease according to the Department of Health.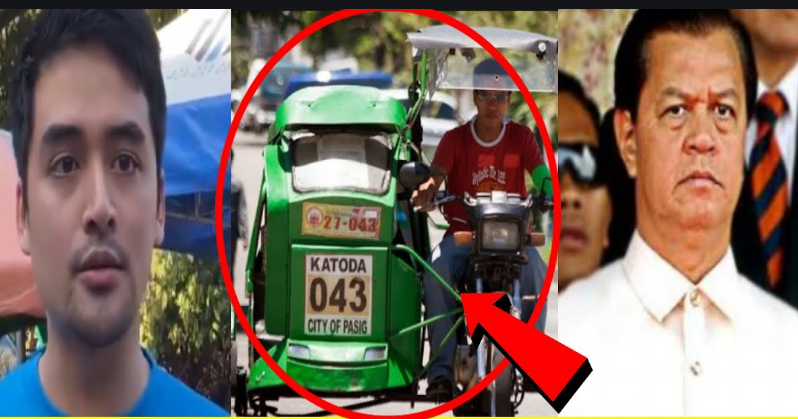 Share your thoughts and comment in the discussion box below.