Police Regional Office 6 has warned the small store vendors and owners to be aware of fake peso bills.
The PRO-6 has issued a warning to capture the woman from the town of Guimbalm Iloilo City after paying a counterfeit of 500 peso bill. "We reminded storeowners to scrutinize thoroughly the money being paid them. Some people use fake money," as of Police lieutenant Colonel Joem Malong, Police information officer.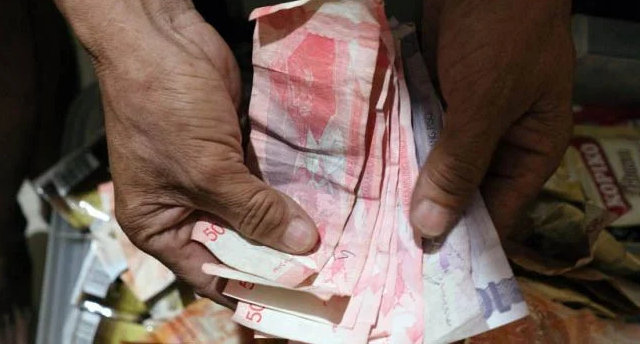 A street vendor counts peso bills above her makeshift stall. BLOOMBERG | Image from: Panay News
The Bangko Sentral ng Pilipinas (BSP) has warned the public to be more familiar and specific with the security features of Philippine currency for us to avoid receiving fake bills.
In Cotabato City, a woman named Mailen Omar, 24 was arrested on Monday because of using fake money bills to purchase from the store at Guimbal Public Market.
The store owner reported that Omar was the second person who pays her with the fake 500 peso-bill. According to them;
"To us, this means there could likely be
a group spreading fake money. Ga-operate sila sa mga banwa para indi mabal-an
nga fake ila kwarta,"
"Based in our intelligence monitoring,
may ara gid man naga-operate pero indi gid daku nga sindikato, mga magagmay
lang nga mga grupo,"
Malong added that the PRO-6 has not observed an organized syndicate in Western Visayas.
As of now, Omar is currently detained at the Guimbal police station, facing charges for violation of Article 168 of the Revised Penal Code or illegal possession and use of false treasury banknotes; and estafa.
What are your comments about this? Share your thoughts on the discussion box below.