Kaila Estrada's remarkable performance in the latest episode of the drama series "Linlang" has captured viewers' attention. In a powerful confrontation scene with co-stars Kim Chiu and JM de Guzman, Estrada's portrayal of Sylvia delivered an intense and emotionally charged moment. As Sylvia engaged in a heated confrontation with Juliana, played by Chiu, regarding the affair between their characters, the tension escalated quickly. The scene was vividly impactful, with the characters engaging in a physical altercation that included slapping and hair-pulling, ultimately culminating in a dramatic and gripping moment as Juliana fell to the ground.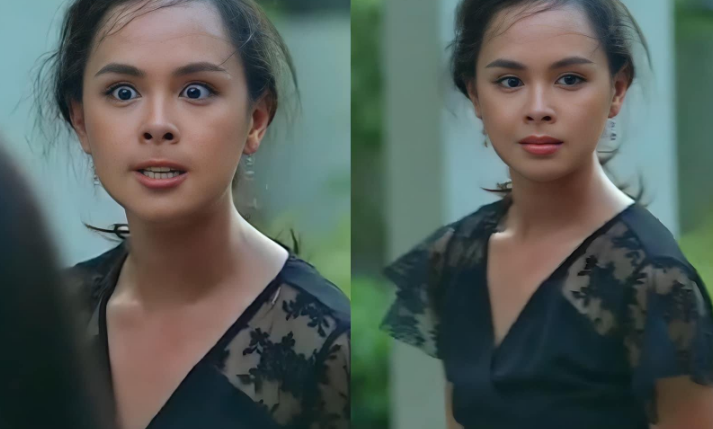 Estrada's portrayal was both raw and compelling, showcasing her depth as an actress in the confrontational and emotionally charged scene. Her ability to convey the intense emotions of betrayal and conflict between her character and those of Chiu and De Guzman was particularly notable, leaving a lasting impact on the viewers and garnering praise for her convincing and powerful performance.
In yet another impactful scene from the series "Linlang," Kaila Estrada's character Sylvia was depicted in a moment of intense emotion, exuding a mix of anger and despair. Confronting her character's husband, Alex, portrayed by JM de Guzman, Sylvia's character was seen expressing profound anger and tearful resolve, vowing to seek retribution against Alex and Juliana for their betrayal. Estrada's emotive delivery in this emotionally charged sequence resonated deeply with the audience, highlighting her ability to convey the complex and conflicting emotions of her character, earning acclaim for her compelling performance.
The scenes featuring Kaila Estrada's powerful portrayal as Sylvia garnered immense praise, quickly propelling the series to become a trending topic on various social media platforms, including X (formerly Twitter). Viewers were particularly impressed with the raw and authentic emotions portrayed by Estrada, recognizing her skill in delivering a performance that resonated strongly with the audience. The overwhelmingly positive response further cemented the series "Linlang" as a must-watch, largely due to the captivating performances, particularly that of Kaila Estrada, drawing attention and generating significant buzz in the local entertainment sphere.