Actress Sarah Lahbati recently shared a poignant message amidst swirling rumors of a breakup between her and her husband, actor Richard Gutierrez. The couple, beloved by many in the showbiz industry, has always garnered admiration from fans. Their endearing bond and shared updates on social media have consistently been anticipated by their followers. Amid speculation, Lahbati's recent post stands as a momentous reflection of strength and grace during this period of uncertainty.
Despite their typically adored social media updates, a recent post featuring Sarah Lahbati, Richard Gutierrez, and their sons, Zion and Kai, garnered a notably different response from netizens. Rather than the usual admiration or affectionate reactions, the comments largely veered towards speculation about the couple's relationship status. This divergence from the usual warm reception indicates a shift in public perception and a heightened curiosity about the state of Sarah and Richard's relationship.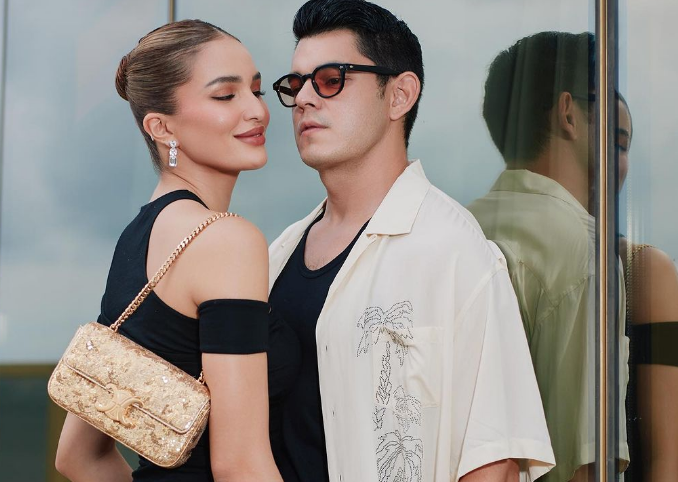 Speculations about a potential breakup between Sarah Lahbati and Richard Gutierrez began to circulate among netizens, sparked by recent social media posts. One instance was when the actor shared a photo featuring their sons but without Sarah, and similarly, the actress posted a picture with their two boys where Richard was notably absent. This asymmetry in their posts prompted widespread speculation regarding the status of their relationship. Despite the circulating rumors, fervent fans expressed hope that the couple's situation was far from a breakup and instead wished for reassurance that all was well between them, emphasizing a desire for the family's unity and stability.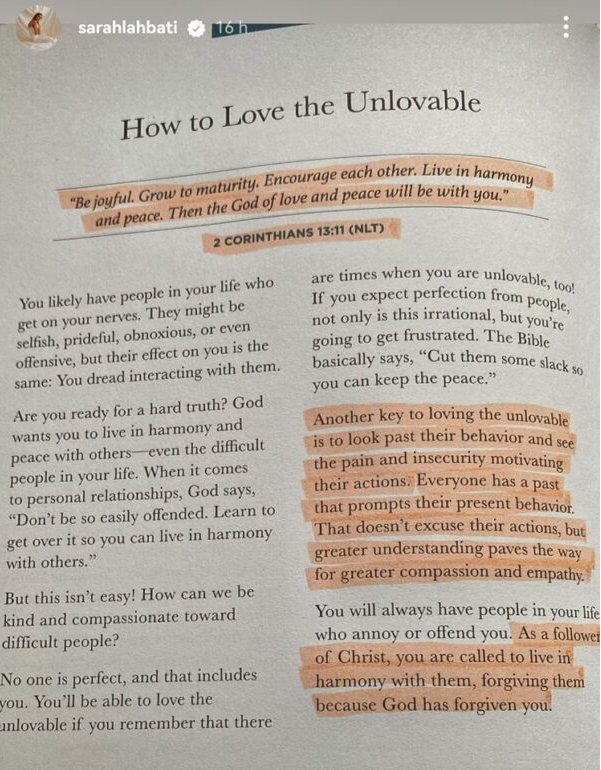 Amid the swirling breakup rumors, Sarah Lahbati took to her Instagram Story to share a thought-provoking post. Her upload featured a portion of a book highlighting a Bible passage on the topic of "How to love the unlovable." This specific excerpt from the book serves as a poignant reflection during a time of conjecture surrounding her relationship status, hinting at a deeper, introspective contemplation about love and its complexities, particularly in challenging or uncertain situations.
A highlighted excerpt from Sarah Lahbati's shared post, focusing on the essential aspect of loving the unlovable, gained attention after being featured on a prominent showbiz site. This key point, which resonated with many, sparked varied reactions among netizens. Some applauded Lahbati's apparent reflection on love's intricacies, seeing it as a potential insight into her current situation.