The results of the August 2023 Civil Service Exam, also known as the Career Service Examination-Pen and Paper Test (CSE-PPT), including the complete list of passers and the top scorers (top 10) for both the professional and subprofessional levels, have been officially published online today, on Friday, November 3, 2023. These results are available seventy-five (75) calendar days after the examination was conducted.
The Civil Service Commission (CSC) has announced that out of 373,638 registered individuals, a total of 345,293 examinees took part in the CSE-PPT on August 20, 2023, across 95 testing centers nationwide. Specifically, 304,247 examinees participated in the CSE-Professional Level, while 41,046 examinees took the Subprofessional Level test.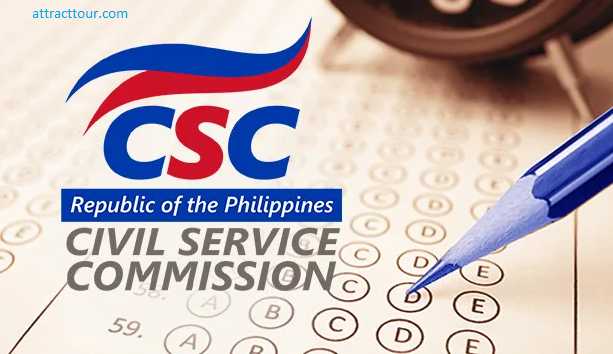 In terms of regional participation, the National Capital Region recorded the highest number of examinees with 48,200 candidates, followed by Region IV and Region III, which had 39,355 and 24,227 aspirants, respectively.
The CSC has clarified that passers achieving a minimum of 80 percent will be considered eligible for positions in the civil service, provided they meet the necessary qualifications, including educational, experiential, and training requirements.
R13_List of Passers_0820202… by TheSummitExpress
August 20, 2023 CSE-PPT
Professional Level: [A-G] List of Passers
Civil Service Commission Regional Office No. 13 (NCR)
AAPUHIN, JERICK V
ABA, PATRICIA MAY R
ABACA, AILENE C
ABACAN, ANNA CLARISSE C
ABAD, JESSANNE N
ABAD, ALMEA MELY K
ABAD, KHRYZELLE MAE D
ABAD, JOHN EFREN D
ABAD, SERJAY O
ABAD, ANGELICA A
ABAD, EDDIE PHER C
ABADILLA, MARINELLI C
ABAGAT, ALLYSSA MARIE D
ABAJERO, RALP LUIS
ABALAIN, CAMILLE Y
ABALOS, JUSTINE Q
ABALOS, MARK JEZEKIAH O
ABALOS, JESSA J
ABALOS, AIRRA STEPHANIE S
ABAN, ARREL VINCE H
ABANADOR, MINETTE C
ABANDO, MA BEATRIZ ISABEL B
ABANDO, JUDY ANN A
ABANES, CATHERINE KATE L
ABANTO, ALDRIN ANTHONY S
ABANTO, SHEILA ANNE B
ABANTO, JEREMIAH E
ABANTO, JOSEPH E
ABARABAR, CRISTHEL JENNAH C
ABARCA, KIMKHRYSHA MAE C
ABARCAR, JUANCHO VINCENT C
ABARIENTOS, NIKKI LEONIZA S
ABARRATIGUE, JHON JEFFREY B
ABARRO, RAQUEL D
ABARTIRA, LORRAINE A
ABAT, NAMRAIDA A
ABAWAG, MARY ANGEL L
ABAYAN, CARRIEVIC A
ABAYAN, JOHN PAUL C
ABAYARE, ALMIRA B
ABAYON, HERSCHE JOICE C
ABBAS, JANISA L
ABDULA, EARL CHRISTIAN N
ABEGONIA, MICAH ARIELLE A
ABEGONIA, HANNAH LIZANELLE A
ABEJAR, NOEL GABRIEL V
ABEJUELA, NORVEN J
ABEJUELA, JAY-AR C
ABEJUELA, JEROM T
ABEJUELA, HAZEL G
ABELA, MARIAN D
ABELA, JOSE NOEL F
ABELLA, JANINE MARIE T
ABELLA, CHARLOTTE M
ABELLA, DOMINIC S
ABELLA, NATHANIEL L
ABELLA, LAWRENCE S
ABELLANA, ANGELYN P
ABELLANO, ARTHUR ROWELL O
ABELLO, JEONEIL P
ABELLO, DIZAMAE D
ABENDA O, INNO MARK JOSEPH M
ABENIR, MA CLARISA S
ABENIS, MARIANE S
ABENIS, MARK LESTER B
ABEÑO, MA SERILU U
ABERGAS, ROMANO B
ABERLE, ALJOHN C
ABERLE, DARLENE O
ABERTE, JOSHUA O
ABES, VERONIQUE ANN CLAIRE A
ABES, GABRIELLE MOIRA A
ABESAMIS, KYLA ABBERY L
ABIAD, MARIA ALLYZA KRISANDRA B
ABIERA, KAREN B
ABILLADA, JAMINA LYKA B
ABINA, JAMES KARLO O
ABINAL, SHAJI HASAN C
ABINAN, SONATA A
ABINES, MARY ROSE M
ABINES, JESSICA S
ABIOG, ENGELS C
ABIOG, SAMANTHA B
ABIOG, JADE AUBREY H
ABIS, SARIKA B
ABLAZA, JOHN MARK S
ABLE, ARMAND ADONIS L
ABLITAS, MA LOUIESSE MAYE O
ABLOG, CATHERINE G
ABO, ARVIN M
ABO, MARK YSRAEL D
ABO-ABO, MARIEL P
ABOGA, EDDIE V
ABOGADE, LOURE JAZARINE N
ABOLENCIA, BONE SEDRIC U
ABORDO, RAYMART H
ABRAHAM, PEIRCE LENNON G
ABRAHAM, JANICE M
ABRANILLA, CHARLENE D
ABRASADA, MERRY JOY A
ABRASALDO, KEVIN B
ABRAZADO, AXZEL C
ABREA, PRECIOUS GRACE L
ABRENICA, DANIELLE THERESE P
ABREU, CARLA MAE P
ABRIAM, VANESSA ANN R
ABRIAM, LEYMAR D
ABRIAM, CHRISTINE ROSE R
ABRIGA, MHARIELLE A
ABRILLA, WENELIE C
ABRINGE, KIMBERLY A
ABRINGE, KHEN ROSE A
ABSALON, CSYRILE JHOY O
ABSALON, BARNARD DANNEL M
ABUAN, JEMBERLY T
ABUDA, JHEMICA P
ABUDE, JOCHELLE MARIE T
ABUEL, MARICRIS VENCY E
ABULENCIA, KRYSTALL B
ABUNYAWAN, JASPER JOHN D
ABUSTAN, ENERLY ZENN B
ACACIO, MARIELOU S
ACAIN, JENNILYN N
ACAY, JENN T
ACAYLAR, RALPH VINCENT R
ACCAD, CARLA-FAYE C
ACEBRON, JOSHUA A
ACEBUCHE, IRENEA L
ACELO, FRANCES CAROLINE A
ACLAN, KRISTINE HEIZELLE B
ACOBA, KRISTINE U
ACOBA, RODALYN P
ACORDA, JOHN MHAR M
ACOSTA, ISABELLE L
ACOSTA, DYLAN CONRAD C
ACOSTA, MARIANE B
ACOSTA, GABRIEL JOSHUA D
ACOSTA, MARCO POLO A
ACOSTA, LANCE PIOLO L
ACOSTA, PAMELA B
ACTA, CHRISTIAN JOSEPH A
ACUB, JEANETTE J
ACUBA, JULIET C
ACUDESIN, PATRICIA C
ACUIN, JEREMY S
ACUIN, KERR L
ACULAN, PATRICK ROI G
ACUNA, AUBREY JEAN P
ACUÑA, LOUIE F
ACUÑA, ANGELENE A
ACUÑA, NOEMI I
ACUÑA, GENER C
ACUÑA, SHALYN CRISTY D
ACUSAR, REMELYN T
ADAJAR, MICHAEL ANGELO V
ADAO, GEORGE A JR.
ADAO, FRANCISCO R II
ADAON, MARVIN R
ADDATU, HANNA BELLE C
ADECER, ROI GERARD B
ADEL, RONALD D
ADELANTE, MARIA JACKIE LYN T
ADEZA, MARIA VICTORIA B
ADIGUE, JOHN CARLO P
ADIOVA, MARY FRANCIS S
ADLAWAN, KIMBERLY D
ADLAWAN, ARIANNE N
ADLAWAN, JOHN LAWRENZ B
ADLAWON, JOSETTE M
ADOBAS, JEROME P
ADOLFO, LOUIS VICTOR P
ADOLFO, FATIMAE C
ADON, SAMUEL T
ADONAY, RECHELL M
ADOR, ALLAN G
ADORA, JAKE JERALD D
ADORA, SEBASTIAN KEMPJOHN D
ADORIO, KRISTELLE JOYCE P
ADORNA, RINA B
ADORNADO, RAYMOND ANTHONY L
ADRA, ALLIAH LYNCEL C
ADRA, HANNAH ANGELA C
ADRAO, ROMALYN G
ADRIANO, TRIXIE MARIE A
ADRIANO, JEANINA D
ADRIANO, JERVIN C
ADRIATICO, NICCI JEANNE
ADSACA, DONNA BELLE D
ADUANA, MIKHAIL GERHARD F
ADUCAL, JERWEN D
ADVINCULA, RONIELL L
ADVINCULA, MAYROSE D
ADVINCULA, ABRIL C
ADVINCULA, KRISIEL GRACE D
ADVINCULA, MARJORIE T
ADVINCULA, YNAH ANGELA S
ADVINCULA, JOHN PATRICK D
AFABLE, LEOBEL D
AFABLE, SOFIA MARGARET L
AFAN, PATRIZZIA FELIZE F
AFANTE, MARGIE V
AFRICANO, ROMIN PATRICK M
AFUNDAR, ARRIANE PINK A
AGABIN, MELCHOR JOSE A JR.
AGALA, JENNELYN S
AGAMANOS, JEAN RHANA B
AGANA, IAN O
AGANAD, NORMAN T
AGANAD, RHODITH L
AGANAN, KRIZEL JOANE S
AGANAN, CARLA C
AGANON, MICHAELA ANGELICA M
AGANON, MARCO PAOLO M
AGANON, JAMAIMA D
AGANTAL, ALI P
AGAPITO, MARLON F
AGAS, MARIA LOURDES C
AGATA, AYA F
AGAWAN, ANDREI JOHN V
AGBANLOG, JERILYN C
AGBAYANI, DAISY LYN
AGBAYANI, FLORIELLE MELROS M
AGBULOS, MICHAEL ANGELO C
AGBUNAG, KAREN KAY G
AGBUYA, JAN CEDDRICK L
AGBUYA, LOURDES L
AGCANAS, LEA E
AGCAOILI, ANNE CLARICE F
AGCAOILI, JOHN GABRIEL M
AGDAN, KRISANTA S
AGDON, MARY CHRIS S
AGDUYENG, RODELIO F JR.
AGGABAO, JONIELYN R
AGGABAO, MARIAN JEREMY D
AGGABAO, AILYN M
AGGARI, LOVELY S
AGITO, MARINELL
AGLIBUT, ENGRACIA P
AGMATA, JONATHAN ALFRED T
AGNE, ALLENA MAE G
AGOD, RAPUNZEL T
AGOJO, MA JHIANNE P
AGOJO, MARIAN LOU D
AGONCILLO, JOSHUA EMMANUELLE G
AGOYLO, JAYSON O
AGPALO, DIANNE RUTH M
AGPALO, JANINE ANNE B
AGPAOA, ZHIENA P
AGPOON, LEA T
AGPOON, MICHAEL FERDINAND M
AGRAMON, KRIZIA ANNE P
AGRAVA, EIZEL LAUREN A
AGTARAP, JOHN HOWELL D
AGTE, JHON ERIC E
AGTE, JESSA MAE E
AGUADO, MART DOMINIC T
AGUADO, EFREN P
AGUAS, ZACHARY EDROSS M
AGUASIN, LAWRENCE M
AGUB, CHRISTINA MARTHAFLEUR R
AGUIHAP, JOANNA MARIE L
AGUILA, CLARISSE JOY A
AGUILA, JULES IAN C
AGUILAN, MA LAUREN DV
AGUILAR, JAMES ALECK E
AGUILAR, JEMELEE P
AGUILAR, JONA MARIE V
AGUILAR, ANGELICA VICTORIA I
AGUILAR, ESTELITA N
AGUILAR, ZASCHIA AIYANA H
AGUILAR, JOSH MARIE E
AGUILAR, MICHELLE M
AGUILAR, JOHN KENNITH T
AGUILAR, LYKA MAE G
AGUILAR, NICKY JOY M
AGUILAR, MARGIE B
AGUILAR, JERMAINE AARON P
AGUILAR, DAIZY T
AGUILAR, LAURA LUISA M
AGUILAR, JOHN PATRICK L
AGUILAR, JOHN CARLO C
AGUILAR, ARRIANNE JOY C
AGUILAR, FRANCISCO S JR.
AGUILAR, RYNEL JOHN T
AGUINALDO, ANNA MAE L
AGUINALDO, JOSELITO P JR.
AGUIRRE, EIRENE JEANNE DC
AGUIRRE, ADRIAN C
AGUIRRE, RAINIER B
AGUIRRE, TRACY ANN J
AGUIRRE, MHARJORIE D
AGUIRRE, KRISTINE ALICE T
AGUIRRE, ERCOLE JAMES R
AGUISANDA, ELEAZAR S JR.
AGUIT, MARK JONATHAN L
AGULLO, DAYMIE C
AGULLO, ROSALIN E
AGULTO, SEAN ALASTAIRE Y
AGUSTIN, ANDREUS C
AGUSTIN, AUDREY C
AGUSTIN, ISSA CHRISTIENE C
AGUSTIN, CHARISH O
AGUSTIN, CARLO HERICO R
AGUSTIN, ALFRED L JR.
AGUSTIN, KAREN ANNE C
AGUSTIN, RAM CHRISTIAN S
AGUSTIN, STEPHEN JOSH CONRAD ANTH
AGUSTIN, RHIZA M
AGUSTIN, RHOSWEN ASHLEY A
AGUSTIN, LOUISE ANDRAE
AGUSTIN, AGNES M
AGUSTIN, LEO ROWIE JAY F
AGUSTINES, ROMEO J JR.
AHMAD, HANIYA R
AHMED, HARIS D
AHUMADA, RANCEE O
AIS, JETFECK D
AJESTA, ALVIN M
AJON, ALISON RODZEN S
AL SAYED, JOAN AHMED M
ALABASTRO, MARY ELLA L
ALABIDO, JOHN KLENN C
ALAFRIZ, JESTHER P
ALAG, JERICHO R
ALAMBRA, SHALOWIN O
ALANANO, ELLYZEL KYLE F
ALANG, PRINCE DOMINICK A
ALANO, REIMART G
ALANO, MARIA GABRIELA P
ALANO, ZYNDY R
ALANO, SILVERIO S III
ALANO, MICHAEL JOHN L
ALANO, ZHIANDRO R
ALANTASON, JAKE O
ALAO, ERAH M
ALAR, CHERRYL GRACE R
ALARDE, SHIRLEY ANNE S
ALASIO, SHEILA MAE F
ALAWI, AMER HESHAM R
ALBA, HILARIE
ALBA, RICAMELIA E
ALBA, DARYLL ANDERSON
ALBA, BIEN ADRIAN J
ALBA, RYAN MIGUEL I
ALBACEA, HAZEL MARIE ENRIZZE V
ALBANIO, MYRRACHEL C
ALBANO, MARK JOHN O
ALBAO, JERICO M
ALBARIO, MYLENE E
ALBARRACIN, CLYDE JEREMIAH P
ALBERT, PATRICIA DC
ALBERTO, ERICA JANE M
ALBERTO, AILA A
ALBERTO, VIOLETA A
ALBEZA, ROY VINCENT L
ALBINO, KIMBERLY C
ALBIOS, ALVIN A
ALBO, CHRISTIAN LORIEL M
ALBO, AIRAH MAE NICOLE C
ALBON, IRISH B
ALBOQUE, MARJORIE A
ALBUTRA, KIANNA A
ALCALA, JORGIA U
ALCALDE, DANNET D
ALCALDE, ALORA ANGELA C
ALCANCIA, CARRIE ANN SANTEN JOY P
ALCANTARA, IVY CELINE R
ALCANTARA, NIKKO T
ALCANTARA, CYRIL G
ALCANTARA, JANINE THERESE G
ALCANTARA, JANICE D
ALCANTARA, TRISHA CAMILLEE P
ALCANTARA, JIM CARL T
ALCANTARA, JONATHAN M
ALCANTARA, RHEN M
ALCANTARA, KORRINE AINNAH G
ALCANTARA, JOSIAH L
ALCANTARA, JEROME CHRISTIAN O
ALCASABAS, JEROME PAULO DG
ALCASID, ALBERT RAYMOND D
ALCAZAR, CHERY ANNE O
ALCAZAR, JOSHUE D
ALCAZAREN, KHASAII B
ALCEDO, ELLINE BETH O
ALCEDO, MAY JUSTINE R
ALCORAN, CARMELA NOEMI E
ALCOSABA, DAVE LOUIS C
ALDA, MARIA LUISA D
ALDABA, CHERRY A
ALDABA, BLANCA EUNICIA SC
ALDAY, BEA VERUSKA G
ALDEA, ERIZA S
ALDEA, ERLIN S
ALDEA, ALVIN DALE D
ALDEA, DONNA JANE T
ALDEA, REALETH P
ALDEGUER, CARLA MARIE A
ALDEP, LYKA MAE L
ALDOJESA, MARIA LOURDES H
ALDOVINO, ALIAH PAULEEN S
ALEGRE, JOVEN S JR.
ALEGRE, OMAR D
ALEGRE, APRIL D
ALEGRIA, ANDREA MAE A
ALEGRO, PAUL BRYAN B
ALEJANDRE, ALEXEI A
ALEJANDRE, MARIE ALIZA A
ALEJANDRINO, COLEEN MARICE R
ALEJANDRINO, JAN RAUL E
ALEJANDRO, JUDE MAR A
ALEJANDRO, THERESE ANN A
ALEJANDRO, JASSER P
ALEMANIA, MARIA THERESA L
ALENTON, DANIEL JOHN L
ALEONAR, JOUIE GALE M
ALFECHE, IVE D
ALFEREZ, JANICE AUBREY L
ALFEREZ, ROWEL A
ALFEROS, CLAIRE R
ALFONSO, PHILIP ARIEL P
ALFONSO, CASSANDRA JOYCE R
ALFONSO, DIANA B
ALFONSO, ERICKA L
ALFONSO, ROMNICK A
ALFORQUE, KAREN MAY M
ALFORTE, RON OLIVE B
ALGER, CLARENCE V
ALI, ELHAM M
ALI MOHAMED EL HADAD, SUSAN
ALIALI, ABEGAIL R
ALIANCIANO, JESSA G
ALIB, ALIASGAR L JR.
ALICER, NICOLE G
ALIDO, DANIEL LESTER M
ALIDON, CRISTOBAL C
ALIGADO, ADRIAN C
ALIGANGA, MARIA ANDREA V
ALILAO, LAILANIE E
ALIM, CHARINA S
ALIMAGNO, ROESTO MARK C JR.
ALIMARIO, ANGELO VINCENT V
ALIMPUANGON, MARIBETH R
ALIMPUANGON, ANDREW DAVID R
ALIMUDIN, JUSABEL H
ALINDAYU, ANDREA A
ALINDOGAN, VANESSA JANE G
ALINGOD, TESSIE M
ALINIO, ARLAN S
ALIÑO, ERICA ANNE A
ALINSOOT, ANNABEL O
ALIPALA, ANGIELYN S
ALIPAR, HANNE LOU G
ALIPIO, IHVY MARIE J
ALIPIS, ADRIAN B
ALIS, RALPH VINCENT V
ALLANIGUE, NAZER NIÑO L
ALLANIGUE, KLYDE NICO J
ALLAS, JOHN ANDREI B
ALLAS, JAMES RAYLEY E
ALLI, RALPH ELIJAH R
ALLI, JANNIELYN MAE A
ALMADEN, MAR DOMINIC P
ALMARIO, JAN KEALLE JOSEPH C
ALMAYDA, JOHN MARVIN R
ALMAZAN, JOHN ARVIN C
ALMAZAN, PETER BERN P
ALMAZAN, SOPHIA STEPHANIE P
ALMAZAN, FRANZ EG G
ALMAZAN, CLARISSA GRACE D
ALMEDA, CIELO ANNE MARIA R
ALMEDA, MA ELIZAH D
ALMENDRAS, JENNIELYN UNICE G
ALMENDRAS, MELAN DYRENE N
ALMERA, YUAN ANDREI O
ALMEROL, JESSY LYNN C
ALMIÑE, GELVES C
ALMODAL, FAITH HOPE J
ALMODIEL, EDRIAN C
ALMOETE, LELIAN SHAINE S
ALMONIA, JANICA L
ALMONTE, JHORGEN R
ALMORFE, JENNY ROSE
ALOBIN, MARY BERNADINE R
ALOC, ADELYN T
ALOGON, BLESMAR F
ALONTO, NOREEN YUSNI M
ALONZO, ANGELICA G
ALONZO IV, JUAN S
ALORA, JERMAINE DIANE C
ALORIA, LEA JANE D
ALPAJORA, VERNER ALLEN C
ALPERTO, MELISSA
ALQUIZA, JEREMIAS A JR.
ALQUIZA, ABEGAIL M
ALTAMERA, JAYSON P
ALTAR, CHRISTIAN PAUL R
ALTAREJOS, ALANI ROS
ALTAVAS, BENJAMIN C
ALTEZA, JOHN RUZZEL B
ALUNAN, ANA JASMINA A
ALUNDAY KATE, S
ALVAR, JOANNA RAIN N
ALVARADO, JAMES RYAN D
ALVARADO, GILBERTO B
ALVARAN, RENALYN T
ALVARAN, DANICHO C
ALVAREZ, MICAH ANGELA G
ALVAREZ, MONICA P
ALVAREZ, SHEILA MAE G
ALVAREZ, ROSA ZTEFANI S
ALVAREZ, MARY ANN S
ALVAREZ, CHRISTEL JOYCE G
ALVAREZ, ALVIN JOHN W
ALVAREZ, RHEALYN T
ALVARICO, ABEGAIL M
ALVARO, JESRYLL C
ALVARO, ROCHELLE I
AMA, SHIERWIN FLORIAN M
AMADA, ROWENA N
AMADERA, MARYJANE P
AMADO, CHRISTIAN JUDE T
AMADO, MARK IAN M
AMADO, JOSEPH H
AMADOR, B-JAY R
AMAGUIN, JUDD LUIS
AMANTE, LESLIE RUTH R
AMAR, REALYN B
AMARILLE, SHERYL R
AMARILLE, VANESSA R
AMARILLO, ROSE MELENA M
AMAYA, EARL CHRISTIAN O
AMBA, JORDAN JOSEPH C
AMBA, EDGAR P
AMBEGUIA, ERWYNN G
AMBIL, RAYMOND P
AMBIONG, KLISHEI ANNE C
AMBRONA, KRISHA JANE V
AMBROSIO, JOHN HAROLD F
AMBUS, GERALDINE G
AMEERALI, IAN EXEQUIEL G
AMEN, ROY P
AMERICA, LOVELY O
AMILA, ARADEL ALYANIZA L
AM-IS, JIEANNE LORRAINE O
AMISCOSA, ELVIE T
AMISOLA, JOHN CHRISTIAN S
AMISTOSO, TOSHINUCHI S
AMO, ANNA LISSA J
AMOGUIS, APPLE MAE L
AMOGUIS, CHRISTIAN PAUL L
AMOLATO, SHIELA MYTH D
AMOMA, WILFREDO P
AMON, SARAH JANE C
AMON, KRISTINE YURI U
AMONOY, LEANDRO A
AMOR, ANGELA N
AMORA, IMARIE A
AMORANTO, ROBIE C
AMORES, RODEL A
AMPA, SITTIE SAIBA N
AMPARO, ANGELIKA B
AMPARO, KRIZZELLE P
AMPASO, AIZA L
AMPER, CHRISTINE M
AMPLAYO, MAE ANGELA M
AMPO, GEA MARIE D
AMPOSTA, LESTER S
AMPUAN, APRIL SHANE H
AMURAO, JAMBY G
AMURAO, PAULINE JOYCE M
AMURAO, CHRISTIAN MARK PIEREVON H
AMUTAN, MARIA ANACLETA C
AMUTAN, LEMUEL ADRIAN C
AN, NICOLE L
AÑALUCAS, CHRISHA MAE G
ANAS, KEITH LYNNE S
ANASTACIO, ANGELO Y
ANASTACIO, ROSE ANGELI R
ANAT, MERVYNETTE CARMELA F
ANCHETA, MA KRISTINA C
ANCHETA, LUIS N
ANCHETA, DARLENE P
ANCHETA, CARMELA A
ANDAG, OIRELDEN S
ANDAL, LEICHESTER C
ANDAL, JAY CEE T
ANDALES, KENT WILSON O
ANDALES, JASON D
ANDAN, JOHN PAOLO M
ANDAN, CHERRYLL N
ANDAYA, SOPHIA JULIA F
ANDAYA, CHRISTIAN D
ANDEN, MARLON B
ANDERSON, JESSICA BELLE
ANDICOY, JOWEN JAE L
ANDINO, SHAUN PATRICK D
ANDRADA, PAUL MARK B
ANDRADE, JEFFERSON R
ANDRADE, MARY GRACE R
ANDRADE, BEA MARIE L
ANDRES, JENALENE MARIE N
ANDRES, MA ANGELICA
ANDRES, PATRICK CARLO C
ANDRINO, MEVELOU A
ANDUTAN, MARIA ANGELA DR
AÑES, JULI ANNE C
ANG, JEMIMAH CHRISTIAN T
ANG, ANDREA ROSE S
ANG, JOHN PAULO M
ANG, LESLIE
ANG, KEVIN MATTHEW V
ANG, JASON RAY G
ANG, PAMELA H
ANG, JEANINE D
ANGALA, JENNALEIGH C
ANGAY, JOEMAR G
ANGCAJAS, EDDEN S
ANGCO, JENNEMY H
ANGELES, LORENZO IÑIGO MIGUEL B
ANGELES, JHOYCE LYN A
ANGELES, ALLEN E
ANGELES, LUCIO R
ANGELES, ANA PATRICIA J
ANGELES, ANACITA S
ANGELES, ANGELO JOSE B
ANGELES, RAPHAEL JOHN M
ANGELES, ANGELINO GERARDO K
ANGELES, IVAN PATRICK R
ANGELES, JHERWIN U
ANGELES, ELISHA M
ANGELES, EUNICE S
ANGELES, ALBERTO B JR.
ANGELES, PRISCILLA MAHALIA P
ANGELES, JUDY CHRIS ANN
ANGELES, IAN RAYMOND R
ANGELES, BRYLE ROMMEL L
ANGELES, MARY JOY R
ANGELES, CRISETE JOY F
ANGELES, TRISHA MARIE G
ANGELO, ANA CAMILLE F
ANGGAY, SHIELA MARIE A
ANGOT, MEDENROSE C
ANICETE, MICHAEL N
ANICETO, BJORN ERIC J
ANIEVAS, RONA MAE B
ANIMOS, REYNALD
ANINGALAN, ELLA-MINA T
ANINO, DAISY E
AÑIS, AIDAN KIEL A
ANIT, BENZON V
ANIT, ADRIAN V
ANOBA, KRYSTAL GALE E
AÑONUEVO, MA RHEA DC
AÑONUEVO, AILEEN DS
AÑONUEVO, KAZELINNE GRACE B
ANOTADO, ALOJA C
ANQUE, RICCI LEIGH DIVINE A
ANQUILAN, MARY PEPSIE D
ANTICAMARA, JOSHUA SIMOUN E
ANTIOLA, REA F
ANTIPOLO, NIGEL B
ANTIPUESTO, LEONARD T
ANTONG, JSZEL GRACE A
ANTONIANO, LAILA S
ANTONIO, FLORALHYNN DP
ANTONIO, RHEA MAE A
ANTONIO, ALFREDO A
ANTONIO, JOHN ADRIAN E
ANTONIO, JOCELYN N
ANTONIO, EVAN KENNETH R
ANTONIO, ARVIN M
ANTONIO, KATTEE G
ANTONIO, VINCENT MAE H
ANTONIO, TRISTAN G
ANTONIO, WENDY T
ANTONIO, PAUL LAWRENCE O
ANTONIO, JUDE PHILIPP D
ANTONIO, BENLIE MAE B
ANUAT, NIXIE IVAN A
ANUNCIADO, RONNA P
ANURAN, RAY MYHER M
ANUTA, HAZEL VAE M
APACIBLE, LOU PERCIVAL M
APACIBLE, KLARYNE V
APAO, MOIREE JEID L
APAO, SHAIRA JAYZ Q
APARENTADO, VENESON A
APARENTE, ROVELYN A
APARICIO, KIMBERLY E
APAS, MARK ANTHONY V
APELACIO, EDZELLE JHOI A
APELO, EARL GERALD P
APERIN, CHRISTINE MAE
APILADO, WEINER MATH S
APILADO, JOCELYN V
APILADO, RUSTOM S
APIN, AIRA R
APOLOGISTA, JOHN CARLO A
APOLONIO, LANCE AMIEL Q
APOLONIO, MARIA REGIEROSE P
APONGOL, FRANCES SOPHIA V
APOSTOL, CLAIRE ANN G
APOSTOL, MICHELLE DIANA J
APOSTOL, JEAN MARIE A
APOSTOL, CHRISTOBAL C
APOSTOL, RUBEN JOLO L IV
APULI, CARMELA B
AQUILER, JOSHUA RAPHAEL R
AQUINO, MIGELLE SMYTH
AQUINO, ROSCOE BENEDICT N
AQUINO, ERISHA MARIE F
AQUINO, RANDOLPH S
AQUINO, ASHLEY JANE A
AQUINO, EMALYN O
AQUINO, ERNESTO I JR.
AQUINO, JENNA LYN A
AQUINO, PAULA GRACE L
AQUINO, EINA GABRIELLE C
AQUINO, ANAH MAUREEN B
AQUINO, CHRISTIAN DERIK L
AQUINO, MICAELLA D
AQUINO, NATHANIEL PHILIPPE B
AQUINO, ROMNAR G
AQUINO, GLAIZA RIZZAINE E
AQUINO, SHEENA ROZEL M
AQUINO, CECILLE S
AQUINO, GOLDEMEIRE PRINCESS B
ARABIA, ROSELIA G
ARADO, KEVIN C
ARAGON, SHEILA LYNN JESSIEKA S
ARAGON, LILIBETH C
ARAGON, JEFFERSON A
ARAGONA, CLAIRE A
ARAGONES, MARICEL D
ARAHAN, REGINA NOREEN D
ARAMBURO, FATIMA CLARE A
ARAÑA, JONAH FLOR M
ARANAZ, MIGUEL ANTONIO RAMON V
ARANDA, DONALYN C
ARANDA, ROGELIO A JR.
ARANDIA, YZABELL E
ARANETA, ALLAN JAMES G
ARAÑEZ, MARY SHAINE V
ARANGORIN, DIANE C
ARANILLO, PAUL ROBIN L
ARANTE, JUSTINE ROYCE S
ARAO, KENT MISHAN HILL M
ARAOJO, JOHN CARLO M
ARAOJO, ANNA CYNTH T
ARAOJO, MARLIE JANE T
ARAOJO, CARLA BERNADETTE M
ARAPAN, JESSICA R
ARAPAN, GRACE T
ARAULLO, ABEGAIL JOY S
ARAYATA, JERICO S
ARBAS, CHRISTINE ANNE M
ARBISON, REGINA ELIM B
ARBISON, MUMAR N
ARCALES, YUAN ANDREI B
ARCE, RAY PAUL M
ARCE, YVANNE P
ARCE, MELISSA M
ARCE, JOHN PAUL ERHON S
ARCELAO, JOSHUA JAMES C
ARCELLANA, JEEYAN ERROL M
ARCELO, PAUL ALDRIN R
ARCENA, ANDREI A
ARCENIO, MARLON ANDROSS R
ARCENO, KRISTINE R
ARCEÑO, DANIELLE A
ARCEO, RAIJA G
ARCEO, HONEY GRACE O
ARCEO, RICARDO M III
ARCEO, RENZ PAULO B
ARCHEVO, ESAIAS JOEL M
ARCIAGA, ROWENA L
ARCILLA, AMME JULE G
ARCILLA, ARCHIELYN C
ARCILLA, JESSE MAE V
ARCINAL, LANCE AARON D
ARCOY, MICHAELA ANGELICA M
ARDALES, MIKEE DYAN M
ARDALES, ERLINDA T
ARDONZA, REYNO W
ARELLANO, JEFFREY S
ARELLANO, ETHEL ALYSSA A
ARELLANO, MICHELLE ANN P
ARESGADO, JOMARI D
AREVALO, DIANA B
AREVALO, ALLEN CARLOS O
AREVALO, LIEZL ANNE F
AREVALO, RONALDSON D
AREVALO, JESSA S
ARGAMOSA, FATIMA NICOLE T
ARGANA, JEFFREY A
ARGAÑO, ARNOLD S
ARGAO, WALLY C
ARGARIN, CLARISSE S
ARGEL, BOOTS ANGELIE B
ARGENTE, MARA JOY L
ARGOSINO, SERJOHN F
ARGOTE, ETHEL LYN J
ARGUELLES, JOANNA MARIE S
ARGUELLES, MARJORIE S
ARGUELLES, DENISE A
ARGUELLES, MARIEL S
ARIDIDON, LADYLYN R
ARIDIDON, GLAIZA A
ARIENZA, JANYLLE KORRINE B
ARIOLA, SHAIRA MARIE S
ARIOLA, ARVIE E
ARIOLA, FRANCES NICOLE M
ARIOLA, NHOELIZA MAE M
ARIOLA, RAIEN NIKKO R
ARIZA, ARIANE JOY J
ARIZABAL, RONAN R
ARLANTE, CORINNE B
ARMA, JENIE C
ARMAMENTO, CHRISTIAN V
ARMEA, JOEL A
ARMERO, JOHN REY C
ARMILLO, KENNETH HOMER S
ARMONIO, JAMES KENNETH J
ARNAEZ, ROGINNA Y
ARNAIZ, ANGELICA D
ARNAIZ, MARY JOY M
ARNIBAL, JUNE MIGUEL C
ARNUELO, VIANCA KATRINA A
AROA, MC IVAN R
AROBINTO, FAISAH S
ARON, RAY-ANN MICHELLE B
AROPON, IMELDEAN VIDAL B
AROY, JESSAGEM M
AROY, JESSICA M
ARPON, WILVI ROSE O
ARPON, LORENZ ANTHONY B
ARPON, DENNIS ALVIN C
ARQUILITA, CHRISTINE C
ARQUILLANO, SIMPROSO A JR.
ARQUIZA, MAILIN L
ARREGLO, CERLY JANE T
ARREOLA, IVAN JOSH U
ARRIETA, ELISHA MARIE G
ARRIOLA, IVANUEL P
ARRO, ROSE HONEYGRACE B
ARROGANTE, MARK KEVIN D
ARROJO, BERNADETTE A
ARROYO, RAMON ALFREDO G
ARROYO, JOMARI LOUIS G
ARROYO, MARLON JAY C
ARSOLON, JOE DAWELLS G
ARSOLON, JEROME L
ARTAP, NINA KIANA D
ARTATES, R-JAHN RALF R
ARTECHE, JOHANNY B
ARTIEDA, ANGELINE C
ARTIFICIO, JOCELLE P
ARTILLAGA, ERENDAVE M
ARTISOLA, MAELENE M
ARTITA, SAMANTHA F
ARTIZA, JUSTIN WILFREDO M
ARTOZA, JOHN CLOYD P
ARUCAN, RENIE A JR.
ARUTA, JHON NICOLE G
ARUTA, JON BENEDICT V
ARWINO, QUERUBIN C
ASAYTUNO, ROVIE MAE D
ASCA O, ARNEL F JR.
ASERRE, KALINA FIDES C
ASIA, BENJIE T
ASIATICO, AARON GILES C
ASIDERA, MARIA KARLLA B
ASIGURADO, FERNANDO JOSE P
ASILOM, CRIZZA DARLENE V
ASIS, RENA C
ASIS, CEDRIK JOHN F
ASISTIN, WILLIAM PATRICK D
ASISTOL, EDIESON C
ASMA, MICHAEL V
ASNE, LARIZA G
ASOR, CHELSY FRANCHESKA L
ASPACIO, NHARIS A
ASPIRAS, JOSE CECILIO D
ASTEJADA, KATE LEAN M
ASTORGA, ANJELA JOANN M
ASTROLOGIO, FREDERICK JUN FJ
ASUIT, JINA MAE G
ASUMBRA, RYKKASHAYNE
ASUNCION, JASMINE JANE B
ASUNCION, TRICIA CHARMAGNE S
ASUNCION, MARGIELYN B
ASUNCION, ALLAN M
ASUNCION, JEANIEBETH S
ASUNCION, KIM G
ATANOSO, REGGIE P
ATCHICO, JEHOSHAPHAT JAMES S
ATENDIDO, ANALIZA B
ATIENZA, MARRION D
ATIENZA, RHANZ CHRISTIAN B
ATIENZA, CHERRY ANNE R
ATIENZA, MA JESUSA D
ATIENZA, MIA KRISHNA ANGIELYN L
ATON, YNAH LIANNE R
ATON, HAZEL CRYSTAL MAY F
ATOY, JUVIE ANN B
AUMENTADO, DOMINIC S JR.
AURELIO, ROSE ANN A
AURELIO, KARLO EDISON R
AURELIO, LAURENCE ANTHONY S
AURELLANO, CATHERINE MAE S
AURELLANO, SHANNEN BIANCA O
AURELLANO, JOHN BENEDICT D
AUREUS, MARIE LICHELLE C
AUSAN, ANA LIZA V
AUSECO, AIDAN LAUREN N
AUSTRIA, MIKAEL JAN B
AUSTRIA, JERICHO F
AUSTRIA, MAREN AINA FAITH B
AUSTRIA, JESSELLE MARIAM P
AUSTRIA, LYKA A
AUSTRIA, RIZZA MAE C
AUSTRIA, STEVEN JOHN G
AUSTRIA, EDMON L
AUSTRIA, LYRRON JERICO M
AVELINO, JHON VINCENT M
AVELLANA, PATRICIA LIZ P
AVELLANEDA, JOHN RAY A
AVELLANEDA, ZEN ARLYZEL FREI E II
AVELLANO, HANNAH MAE P
AVENA, MICHELENE D
AVENDANO, NICOL GABRIEL O
AVENDAÑO, CANDY T
AVENDAÑO, JEMBER LEE R
AVESTRUZ, PANJEE ELAIRA D
AVIARO, JOHN FREDERICK A
AVILA, GENEVIEVE ISOBEL J
AVILA, AARON CHRISTIAN L
AVILA, MARIAN C
AVILA, BILLY JOE V
AVILA, SHEELA MAY N
AVILA, IRENE G
AVILA, MARIAH
AVILA, DANIE ROSE P
AVILES, TIARA MARIE V
AVILES, CHRISTINE ANGELICA T
AVILEZ, KIMBERLY
AXALAN, CLAREANCE F
AYAG, KYLE VINCENT D
AYAO, JUDY MAY D
AYAP, MARK JOSHUA T
AYASO, MARLOU V
AYES, ANGELINE C
AYNERA, EARL SPENCER S
AYOP, MELODY M
AYOP, RIZABEL M
AYUBAN, MARK ANTHONY M
AYUMAN, MARIA DIVINA C
AYUMAYUM, ANGELO A
AZAÑA, NEL H
AZARCON, LANDER JOSHUA O
AZIS, INSHIRAH S
AZORES, EARL DARREN S
AZUELO, JOHN RYAN D
AZUETA, VANESSA ANN O
AZURIN, FRANCINE LOISE M
AZURIN, BRYAN B
BA EZ, LEAH LYN C
BA EZ, CLARISSE PAULA DG
BAAY, JOHN BENEDICT D
BABAGAY, IAN MICHAEL ELDRICH V
BABAO, RENIEL SHIM C
BABARAN, MA JESSA C
BABATLA, ANGIELENE O
BABIDA, NICOLE DEANNE B
BABINA, RALPH VINCENT I
BACAL, CHARLENE A
BACALA, JAY-R R
BACANI, JESSILYN D
BACANI, KRISTY LOVE E
BACANI, ROY HOBBS S
BACAR, JOSE MARI B
BACARAMAN, MOHAMMAD HASSAN L
BACARAT, AMERAIZAH P
BACASON, LALAINE O
BACAY, IVAN REI R
BACAY, SHAINYL ROSE G
BACAY, RICHARD REIN NICOLE A
BACAYAN, ANICETO C JR.
BACAYON, EIMEE BEATRICE B
BACCAY, MARK ROENEL B
BACCAY, JOHN CHRISTOPHER C
BACELONIA, MIKHAELA S
BACELONIA, ROMA JANE B
BACHINI, JOHN PATRICK A
BACLIG, OWEN DAELEN S
BACOD, JUSTINE S
BACOLINAO, IVY S
BACOLOD, PRINCESS VHE Q
BACONGAN, RYAN A
BACORRO, LIGRIV JOHN DT
BACOS, JEREMY PRINCE C
BACSA, RONALD M
BACTOL, SEVERINO M JR.
BACUD, SARAH MAE D
BACULI, MELANIE R
BADAJOS, JOSEPH MARVIN M
BADE, MA CAMILLE S
BADE, PATTERSON DJ
BADEL, MARJORIE C
BADIANG, JOHN VINCENT B
BADIOLA, JOIE EFANIE M
BADOLES, CYRON M
BADON, DELBERT R
BADURIA, DIANNE MARIE A
BAE, JEI ELA MARI C
BAELLO, PRINCESS JAYMIE
BAES, JAY ANN B
BAESA, PILIPINA L
BAGACAY, AIRA MARIE P
BAGACAY, JOSHUA M
BAGACINA, REGINE L
BAGACINA, AIRA B
BAGALANON, PAULINE KHATE F
BAGAPORO, ALLEN GEO R
BAGASALA, JONNA LYN L
BAGASALA, BEA BIANCA T
BAGASINA, JOCYLLE ANNE B
BAGAYO, MA ANGELITA D
BAGGAO, SHIDEL V
BAGGAO, JESTHER RYAN L
BAGIOHAN, IVY MAE S
BAGKUS, AYRAH JOIE S
BAGO, JOY L
BAGO, MA LARYMAR KATE M
BAGORIO, GENER L
BAGTAS, PRINCESS HANNAH S
BAGTAS, SOPHIA MONICA Y
BAGUIO, ANDREA L
BAGUISA, MICHAEL ROMMEL I
BAGUISA, GABRIELLE CLARE I
BAGUNA, LARA VALERIE ANNE C
BAHANDI, JOHNSON S
BAHIAN, ROJIVENUS A
BAICON, RYAN PALIO E
BAIS, ROVY ROY P
BAIS, JANINE A
BAISA, ANGELICA T
BAIYA, LOREANN T
BAJA, ROJIELYN J
BAJACAN, LENI ROSE L
BAJACAN, JAYCEE KATE M
BAJAR, ISAAC JOEY A
BAJAR, JEMIMA A
BAJAR, JOHN LESTER G
BAJAR, MARK JAYSON A
BAJO, MARINEL E
BAKER, REGINALD A
BALABA, CLAUDINE G
BALABBO, JONAH A
BALABBO, ZEARINA A
BALADING, GELLEN A
BALADJI, SHEIJAN A
BALAD-ON, NI A BEA I
BALAGA, MICHAEL ANGELO P
BALAGAS, WINSLEY U
BALAGAT, TINA GRACE M
BALAGBIS, PRINCESS R
BALAGBIS, ANGELYN R
BALAGOT, CHRISTOPHER PHILIP D
BALAGSO, CRISTINE JOY C
BALAGTAS, SARAH Y
BALAGTAS, JOSEPH CHRISTOPHER C
BALAI, FAITH JEWELL P
BALAIS, GIAN CARLO T
BALAJADIA, PRINCESS LARA D
BALAMON, ENZO DV
BALAN, MARICEL G
BALANA, EMMA C
BALANE, LHENEL V
BALANQUIT, HONEY GRACE M
BALANZA, MARIA THERESA B
BALAO, SHARLANE KATE P
BALAO-AS, FAYRENE LOIS C
BALASABAS, ETHYLWOLDA S
BALASBAS, CESCA MARCELLI R
BALASICO, ELIZABETH M
BALATBAT, CRISTIAN O
BALATBAT, KHRYSTAL D
BALATICO, JOLIBETH B
BALATUCAN, KRISTIAN M
BALAURO, JEON REY B
BALAUTA, JOHN LLOYD V
BALAWANG, RED JAYSON M
BALAYAN, DENICE ANN A
BALAZON, DJOANNA MARIE L
BALBA, AARON N
BALBABOCO, JAMILA A
BALBAS, WENDY F
BALBIN, EMMANUEL JASPER J
BALBUENA, HONEY GRACE B
BALCITA, AIRA JAE V
BALDE, JENICA J
BALDECAÑAS, GABRIEL KIM S
BALDELOVAR, FLORETES B
BALDEMORO, LAURICE LEONA T
BALDERAS, FRANCES PAULINE R
BALDEVINO, ROSE PETER P
BALDEVINO, ROSE MARYLYN P
BALDO, ANJIE
BALDOMARO, JOHN DAVID V
BALDONADO, AILEEN A
BALDONAZA, VINCE JOHN C
BALDOPEÑA, KYLA HYACINTH J
BALDOS, ERWIN M
BALDOVE, LYLE JOSEF N
BALDOVINO, JOHN JOSEPH F
BALDRES, JEEZREL
BALDRES, MARY JOY P
BALDUEZA, PATRICK JOSEPH M
BALDUEZA, MA BEATRIZ E
BALEAN, MAVE-RYN JADE J
BALELA, ANNIE S
BALERIO, GABRIEL S
BALIBALOS, JESSICA P
BALICTAR, JOIELLYNE V
BALIDO, EZEKIEL A
BALIDUYA, SHEENA MARIE A
BALIGAD, LYNETTE E
BALIGNASA, JERCE CEAZAR G
BALIGOD, KYLA D
BALIJADO, REGINE
BALILEA, JET AGASSI A
BALINDONG, KHAIRIA M
BALINGAN, KIMBERLY N
BALINGIT, RAYMART B
BALINO, LYKA MAE M
BALISACAN, MICHAEL T
BALISTOY, JHADE AINHELLE R
BALITA, MARY JOY B
BALLA, CHRISTIAN ARDEN T
BALLADO, JANICA D
BALLAIS, JOHN MC WELL A
BALLATAN, DANA MAE R
BALLEDO, ALMERA B
BALLELOS, ESTEFANI REGINE A
BALLENAS, RIDALENE E
BALLENTES, JHON VINCENT B
BALLERA, JUSTINE MAY F
BALLESTER, MARY NELIE N
BALLESTEROS, ANN JEWEL A
BALLESTEROS, DAVE JUSTIN A
BALLESTEROS, ALLEN JEROME A
BALLESTEROS, RHONJAY G
BALLESTEROS, RICHELLE C
BALLESTEROS, LAARNIE G
BALLETA, JAN LAIZA L
BALLON, PRECILA MARIE E
BALLOS, EARL VINCENT
BALMACEDA, JAMAICA T
BALMACEDA, JEANNIE M
BALMES, DYLENE A
BALMORES, JOHN ROBERT B
BALOBALO, KURT ANGELO S
BALOCA, SOFIA ALODIA T
BALON, JEWEL R
BALON, SEALTIEL GERALD F
BALONDO, SOPHIA LORRAINE R
BALT, PAROK FAHAD A
BALTAZAR, JOHN MARK F
BALTAZAR, CYMER JUSTINE D
BALTAZAR, KATHERINE ROSELLE B
BALUBAL, JOAN R
BALUGA, THOMAS SANDINO N
BALUIS, JOHN PAUL S
BALUNDO, RAVEN MARYL A
BALUNGAG, PERAMA M
BALURAN, MA VANESSA A
BALUT, SISTINE SILHOUATE T
BALUTAN, GUIANNE NICOLE D
BALUYAN, GERALDINE A
BALUYOT, BEVERLY JANE T
BALUYOT, VON JOSHUA V
BALUYUT, AZRIEL CAIS T
BALUYUT, AIRA D
BALZA, ALLIAH C
BAMBA, MERCIE LYNDA T
BAMBICO, ROVELYN C
BAMBILLA, CHRISTIAN JAY A
BAÑA, ANELYN S
BANAAG, ARVIN P
BAÑADERA, EZRAH V
BANAGODOS, QUEENCY P
BANAL, FERNANDO H JR.
BANAL, CHRISTEI E
BANANG, JOMER G
BAÑAS, DAVE CARL E
BAÑAS, FLETCHER B
BANATAO, JENYLLE KYLA N
BANATE, RONNIE B JR.
BANAWA, JUSTINE HAROLD G
BANAWAG, VENUS D
BANAY, LUKE AARON P
BANAY-BANAY, SALVIE JENELLY RIA MAI
BANDA, CECILIA B
BANDAJON, RAFAEL LORENZO A
BANDALA, JUDY B
BANDAO, KENETH JULIUS B
BANDAY, HAZEL PEARL C
BANDEJAS, DIANA JANE S
BANDIOLA, JOHN ROSE E
BANDOLA, JOVIL ANN C
BANDOQUILLO, SHEENA MAE P
BANDOY, MARY JANE B
BAÑEZ, CHRISTIAN JOHN L
BAÑEZ, KYLA F
BANGA, JOHN ZACHARRY G
BANGALAN, LEA B
BANGANAN, HERMINIA SHEILA D
BANGATE, MAILA CLAIRE S
BANGAYAN, JADZ C
BANGAYAN, NICOLLE ANDREA M
BANGGOLLAY, CLYDE JADE M
BANG-I, JUDY ANN M
BANICO, JOHN LESTER P
BANIQUED, ELEANOR M
BANQUILES, ANGELICA MARIE S
BANSIL, GLENN JANSEN G
BANTAG, SEAL B
BANTANG, JUSTICE FAWN ELISHA A
BANTAYAN, MHERZELYN MAE L
BANTIGUE, PRINCESS CASEY
BANTILAN, MARY ROSE R
BANTILAN, JESTONI R
BANTILANTE, SHIENA Q
BANTOLINO, CINDY M
BANTUAS, RAIHANA M
BANTUG, ANDREA JOYCE R
BANTUG, DANIELLE JOYCE R
BANTUG, CAMILLE NICOLE JOYCE R
BAQUE, MARK ANGELO A
BAQUIANO, KIMBERLIE C
BAQUIRAN, ABIGAIL B
BAQUIT, RYAN CHRISTOPHER B
BARACEROS, ALEXA NICOLE G
BARADI, ALESSA MARIELLE M
BARANGAN, JASPER M
BARANGTAY, DANNIELLE P
BARAPANTAO, NOR-HANNIE S
BARARODIN, ASHLEY BELLE A
BARBADILLO, GLENN M
BARBECHO, JAMES HARREL P
BARBO, ESIQUIEL A
BARBOSA, ROSE MAE JOY B
BARBOSA, ALYSSA S
BARBOSA, JONNA T
BARCELLANO, JHESTER E
BARCELO, MONICA L
BARCELON, CECILLE P
BARCELONA, ARJAY F
BARCENAS, WENDY JOYCE H
BARCIA, WEINONA SAM E
BARCIAL, CHRIS ANNE MARIE P
BARCO, GILBERT S
BARDULLAS, KENNETH RICHARD O
BARES, ALJ MANOLO S
BARGADO, GERLIE P
BARIA, RUEL B
BARIA, JUDEA JEAN
BARINAGA, SHEM JAPHETH B
BARIT, ABBY JANELLA D
BARLIS, CHRYSTAL KATE S
BARLUADO, JHON PHILIP T
BARNAYJA, ELVEN P
BARON, MARY GRACE L
BARONA, MARY JOY A
BARQUEZ, JOHN MATTHEW R
BARQUILLA, KATRINA M
BARRAMEDA, JOYCE R
BARRAMEDA, AINA FAYE I
BARRAMEDA, JESUSA L
BARRAMEDA, CATHYRINE
BARRANTES, JAY RALPH Y
BARRANTES, MA EDERLYN L
BARRAZA, AVEGALE A
BARREDA, REYJEN B
BARREDO, MARIA BETHINA P
BARREDO, TEEJAY S
BARRERA, RIEZZAH ANGELLINNE M
BARRERA, MELODY B
BARRERA, ELLEN PEARL C
BARRERA, ARNOLD A
BARRERA, ANA MAY D
BARRETTE, JOHNROB THERISE L
BARRETTO, ROJANNE FRANCES J
BARRETTO, PATRICK JULIUS B
BARRETTO, DENIEL JOY T
BARRIENTOS, REIKO ANN N
BARRIENTOS, JESS ERWIN C
BARRIOS, CITA MAY I
BARROMETRO, BIENICE DESIREE B
BARROS, CZARINA MIE R
BARROS, RAMSEY BERNARD
BARROZO, CHARLES JULIUS V
BARRUGA, JOHN PAUL D
BARRUN, MARICEL C
BARTE, JOSEPHINE C
BARTE, DANILO B JR.
BARTOLATA, SHERJHUN B
BARTOLAY, ANTONIO L JR.
BARTOLAY, MELANIE C
BARTOLAY, ALDEN DY P
BARTOLO, CHARLAINNE S
BARTOLOME, TOBY JONATHAN B
BARTOLOME, LAWRENCE S
BARTOLOME, AISSA F
BARTOLOME, DONALYN A
BARTOLOME, CRISTINA B
BARTOLOME, KRISTOPHER A
BARUANG, SAIRAH D
BAS, JAMMEL B
BAS, DANNAH M
BASA, FHEAD ROUGE C
BASA, KENNO JAN M
BASAEN, MOAMMAR AL B
BASALO, JOHN BRANDON S
BASAYSAY, SANDREI DOMINIQUE T
BASBAS, FIONA L
BASCAO, ALYANNA PAULINE U
BASCO, ARVIN JASON G
BASCO, FRANCHESKA M
BASCON, JUSTINE MARK D
BASCOS, JANA DANNIELE J
BASCOS, ALF EMMANUEL A
BASE, JOHN KAVIN H
BASE, ANGEL MAE S
BASE, MARY GRACE T
BASIA, LOVELY JOY P
BASIJAN, ANTHONY A
BASILIO, DIANA G
BASILIO, KAILA ANNE D
BASILIO, JOY S
BASILONIA, ARJAY C
BASISTER, PAMELA JOYCE S
BASMAN, NASHRIZA D
BASMAN, ABDUL GANIE B II
BASMAN, ANA WALHANI B
BASMAYOR, JANNA MARIE P
BASQUI AS, SHIELA MAE B
BASQUI AS, JOHN LLOYD B
BASSIG, JOLLY MAE D
BATACAN, EDRALIN ARIES J
BATACANDOLO, KENN C
BATAD, MARIA EUNICE B
BATALLER, ELMARIE L
BATALLONES, ARRALEN H
BATAR, ASIZA M
BATARA, FATIMAH L
BATARA, VICTOR JOSEPH G
BATARA, AHMAD YUSOPH L
BATARA, DIANNE SHANE C
BATARIO, EISEN LOIS D
BATAS, FRANCHESKA MAE B
BATAS, CARL LOUISSE B
BATASIN-IN, JEROME C
BATERSAL, MARIA LOWELLA A
BATHAN, BEATRIZ NAOMI B
BATHAN, RONALD B
BATICA, JOHN EUCLID G
BATIN, VERNI ROSE
BATINGA, GLADY JOY R
BATINO, EISEN ADELANE C
BATINO, ROMEWELL S
BATOCTOY, MARHEZ G
BATUIGAS, RALPH JEROME M
BAUAL, EMDRO LOUISE D
BAUGBOG, ROBERT CONRAD A
BAUNSIT, GHERLEE ANN MAE E
BAUTISTA, MIKAEL LOUIS C
BAUTISTA, MARIEL G
BAUTISTA, JAN MARION VINCENT C
BAUTISTA, MARY KRISZELLE A
BAUTISTA, ANTHONY D
BAUTISTA, MARIA ANGELA L
BAUTISTA, STEPHEN VICTOR C
BAUTISTA, ANTHONY R
BAUTISTA, MELANIE M
BAUTISTA, LIEZEL H
BAUTISTA, RENZ LOUIS G
BAUTISTA, AIRABELL V
BAUTISTA, ANDREI BRENT C
BAUTISTA, ANGELICA C
BAUTISTA, KRYZTAL GLANCE C
BAUTISTA, MA. LALAINE L
BAUTISTA, FRANCIS JASON S
BAUTISTA, MARYLOU A
BAUTISTA, NATHANIEL B
BAUTISTA, JOHN PAUL G
BAUTISTA, CAESAR IAN B
BAUTISTA, RICO JAMES M
BAUTISTA, JUSTINE THANIA G
BAUTISTA, PATRICIA ANNE COLIENE D
BAUTISTA, KARL CHRISTIAN R
BAUTISTA, HENCY D
BAUTISTA, SHERIE MAY V
BAUTISTA, EUBRENE V
BAUTISTA, JAZLINE D
BAUTISTA, CAMILLE D
BAUTISTA, ALFIE S
BAUTISTA, KRISHIA G
BAUTISTA, JOSEPH MIGUEL P
BAUTISTA, GLADYS E
BAUTISTA, ESTEBAN S II
BAUTISTA, JORDAN BENEDICT V
BAUTISTA, CHRISTIANNE DAYNE C
BAUTISTA, QUIRICO D JR.
BAUTISTA, ARRALIA JERIEZ V
BAUTISTA, RANIE W
BAUTISTA, ZYRA VERONICA G
BAUTISTA, LAURENCE CAMILLE D
BAUTISTA, MILBERT A
BAUTISTA, JOSE NATHANIEL H
BAUTISTA, ISABELLE G
BAUTISTA, JUSTINE AURELL C
BAUTISTA, GIL E JR.
BAUTISTA, NIVEN JAN H
BAUTISTA, JEMERLYN E
BAUTISTA, DONALYN G
BAUTISTA, YLIERA MAE E
BAUYON, MARY MARGARETH T
BAWA-AN, MARRY JANE R
BAWEC, CRESILYN C
BAYABAN, ANGELIE R
BAYAN, JANILLE ZYRA DC
BAYANG, MARTIN S
BAYANI, MYLE YSOBEL
BAYANI, JUVEN J
BAYANI, GERALD B
BAYARAS, KEENA GRACE
BAYAUA, WILFRED MARVIN B
BAYBAYON, JHOLO LOUISE S
BAYDO, FRANCIS REY C
BAYLES, AJY
BAYLON, CRISCHELL A
BAYLON, ROMAR A
BAYMOSA, CHRYZELLE ANNE A
BAYOT, RUSSEL A
BAYOYOS, ANNIE R
BAYSA, CHINVERLY S
BAYUBAY, ASHLEY NICOLE M
BAZAR, ALLAN T
BEATO, DANCIS JOHN L
BECEREL, BRIAN MICHAEL A
BECIDO, EMILY B
BEDANIA, WILMA P
BEDUA, PRINCESS ANGELA JOY DG
BEGASO, VINNY DALE M
BEGATA, MA LOURDES E
BEGONIA, JOHN RIANN B
BEJASA, MARVIN S
BEJER, CRISALYN A
BELANDRES, MARQUELON G JR.
BELANDRES, KATE IVEE T
BELARDO, MC KINGLY B
BELARO, PATRICK S
BELAS, ELISARDO I
BELBES, ERWIN JASON C
BELDA, JENNIFER A
BELDAD, JHON GILBERT C
BELDUA, ELTON D
BELEN, RONNEL CHRISTIAN R
BELEN, ANGELIQUE A
BELEN, KRISTINE JOY R
BELEN, JAMES JORIL C
BELENA, KEVIN CLARK F
BELENA, JOSSAMER D
BELENO, JOHN MICHAEL
BELGRADO, KRISTINA CAMILLE D
BELINO, RON GABRIEL C
BELISARIO, DEBBIE CHARLOTTE G
BELITARIO, REX MATTHEW M
BELLEN, RHEA MAE
BELLEZA, ROSHEL R
BELLEZA, NELSON L JR.
BELLO, PENUELLE E
BELMONTE, RONA MARIE G
BELO, JONATHAN B
BELONIO, JESKA BRENDT J
BELONIO, YLONA LOUISE C
BELONIO, CHRISTIAN ALLEN A
BELTRAN, JUSTICE P
BELTRAN, MA YMA KARLA M
BELTRAN, RHYKA DENISSE O
BELTRAN, MA RICARMILY A
BELTRAN, HANNAH JANE R
BELTRAN, SOFIA LUCENA U
BELTRAN, RICHARD CHRISTOFFER Q
BELTRAN, JAMES RAYMOND B
BELTRAN, SHERYL ANNE B
BELTRAN, CHRISTIAN B
BELUSO, KENDRICK MAURICE O
BENAMER, ROCYN GRACE G
BENDAÑA, JENNY LOU M
BENDIJO, CARLO B
BENECARIO, ARNIE L
BENG, ISAIAH A
BENGSON, CASTER TROY T
BENIGNO, HERBERT Q JR.
BENIN, BEVERLY JADE S
BENITEZ, BEA RACHEL N
BENITEZ, ARIES J
BENITEZ, JOHNREY N
BENITEZ, JULIA ANNE V
BENITO, MONJERAH B
BENJAMIN, VIANNI ROSS L
BENJAMIN, AHRT JHAY T
BENOLIRAO, DANILO N JR.
BENTIJABA, CAMILLE P
BENTULAN, JENNIE ROSE L
BEQUILLO, LORRIANNE A
BERAN, ERINNE MARIEFAYE L
BERCASIO, LOUIE GENE D
BERCASIO, AARON KRISTIAN C
BERDIDA, JENETTE C
BERGADO, PRINCESS DECCAH A
BERGANTINOS, JOHN NICOLE A
BERGAVERA, MARK LOREN T
BERGONIO, RIZZA JANE E
BERGORO, DARWIN D
BERIA, MARIAH KATE B
BERIN, MA ESPERANZA B
BERMAS, CLARE ANN M
BERMEJO, MARY JANE B
BERMILLO, LENARD B
BERMOY, REY MARK D
BERMOY, MARY JANE D
BERMUDES, KEVIN S
BERMUDES, MADELINE S
BERMUDEZ, DAN MICHAEL P
BERMUDO, CARLO P
BERNABE, MINA FELIZIA V
BERNABE, JIMIWELL R
BERNABE, AERON JOHN B
BERNABE, JASPER CYRIL S
BERNABE, JOSE RAFAEL G
BERNABE JUSTIN ROSS, D
BERNADETTE, MARK JOUIE S
BERNADEZ, ROXANNE MARIE L
BERNADOS, CLARK MONROE H
BERNADOS, MARVIN
BERNAL, HEMSLEY Q
BERNAL, SAIMON M
BERNAL, JOHN PATRICK GABRIEL O
BERNAL, MARK DANIEL D
BERNAL, TRISHA A
BERNAL, LABRY ANN M
BERNAL, JUBAL KENNETH V
BERNANDEZ, MATTHEW D
BERNARDEZ, MARK ANTHONY R
BERNARDINO, PAULA MARIE D
BERNARDO, LEIANNE PAULETTE U
BERNARDO, CHELSEA GAYLE I
BERNARDO, BRYAN GEORGE P
BERNARDO, RICK GABRIEL M
BERNARDO, JHON CARLO D
BERNARDO, KARMELLA ROSE C
BERNARDO, KEVIN CLARK F
BERNARDO, ANGELA MONIQUE P
BERNARDO, PAMELA E
BERNARDO, RUFFO ARCHIMEDES L
BERNARDO, KATRINA M
BERNARDO, DARLENE MAE G
BERNARTE, MARILEX H
BERNESTO, TOMIE ROI LUTH O
BERNIL, JEREYLENE G
BEROIN, CEILLA MARIE
BERONGOY, JENNIFER A
BERRIBER, AIRA A
BERROYA, JESUS ZOSIMO M JR.
BERROYA, JASON A
BERRY, SHIELA-LYN C
BERTE, LOVELY MAE A
BERTIS, LOVELY V
BERTIS, PRINCESS M
BERTULDO, CHRISTINE C
BESA, SARAH B
BESANA, KARREN JOY M
BESANA, PRESILYNE A
BESANA, ANGELICA P
BESARINO, CHERRIEMAINE R
BESENIO, JOANNA C
BESINGA, LIZA VERNA B
BESTAL, ANA MARIE R
BESTAL, GLAIZA R
BETANIO, JHUNTER R
BETCO, LOVELY GRACE H
BETITA, JHONNEL M
BETONIO, SHEILA MAE S
BETONIO, MARK ANTHONY T
BETOY, SHARINA ANNE D
BI AS, MIZJA ANTOINETTE A
BIA, JOECET M
BIAG, CINDY E
BIANES, JERECHO G
BIANGCO, DANICA FEAH A
BIARO, MA JOYCE T
BIASONG, JOMAR B
BIAZON, ANTHONY V
BIAZON, BETHA MAE A
BIBAT, FATIMA T
BICADA, HAZEL S
BICALDO, SHEIRL OBRIAN L
BICEN, JULIE D
BICERA, JASMIN C
BICO, JAY PAUL C
BIDAJA, CATHLEEN JOYCE D
BIDOL, JANE
BIGAY, MARIVEL ANNE M
BIGCAS, DIONELA F
BIGNAYAN, ARVHIE M
BILANES, ERIN KATRINA D
BILAOS, LOREME B
BILARO, DAISY L
BILARO, MELUDY L
BILBAO, SHEKINNAH E
BILLANES, CARLO EDISON A
BILLONES, AILEEN A
BILLONES, CAMILLE P
BILLONES, QUEENIE P
BILLONES, PATRICIA MAE M
BILLOSO, FARRAH T
BINAMIRA, VAN ELLIE I
BINARAO, CHEYRADEE A
BIÑAS, GEMARK B
BIÑAS, CHARLOTTE A
BINAUHAN, SHIEKHA MAY T
BINAUHAN, JAYVEE FAISAL M
BINLAYO, MADEL G
BINUYA, LARA MAE S
BIOGOS, MA MAE C
BIONA, ALBERT S
BIRON, MARY JANE B
BISCOCHO, JOHN CARLO N
BISCOCHO, JENNIFER E
BISCOCHO, JAYVEE P
BISCOCHO, MARI DECE CRECHE P
BISCOCHO, NIKKO JIMWELL B
BISNAR, JELLIE D
BISNAR, DYNA E
BITARA, MICAH CHARISSE A
BITOON, JENNIFER
BITO-ON, ARLEEN JOY C
BITO-ON, ALLYSA AMOR C
BITUIN, JANNELLE R
BLAGO, ANGELIKA GRACE L
BLANCA, YVONNE KATE H
BLANCHE, RIZALDY B
BLANCIA, VELLEZA JEAN P
BLANCO, MA CHELSEA ELYZZA Q
BLANCO, CARLO MIGUEL G
BLANCO, FERNAN T
BLANCO, JACKYLO A
BLANCO, CHRISTINE JANE M
BLANDO, KRISTIAN DIANE BUGAN A
BLANZA, NEIL PHILIP E
BLAS, VIVIAN JANE B
BLAZA, RHONA IZZA MARIE G
BOADO, ERVIN JAMES C
BOBADILLA, ARIANNE M
BOCALA, KRISTOFFER NOE P
BOCATO, LYKA JANINE A
BOCAYONG, JOHN MC EVAN A
BOCO, ALDRIN Y
BOCO, NORIELYN G
BOCOG, CRIS MARK U
BOCTOT, LOURDES LUZ P
BODIAO, JERALD KYLE O
BODIAO, JOUSH MATTHEW O
BODO, SHERYL G
BODOMO, LOUISE LYNN J
BOGAYAN, GERSON G
BOHOL, ANGELLE B
BOHOL, RIZA B
BOJA, KHRIZZEL MARI U
BOJOCAN, ANGELYN T
BOJOS, MARK Q
BOLA, HENRY LITO B
BOLA OS, RAIZZA R
BOLAÑOS, JUVY M
BOLAÑOS, ANDREA J
BOLANTE, BENJAMIN P JR.
BOLARDA, JOHN EDWARD S
BOLICHE, ERIZZA D
BOLICHE, MARK TYRONE B
BOLIMA, GERARDO O JR.
BOLINGET, KEITH WILMER M
BOLIVER, MARY ANN F
BOLOFER, MARICRIS O
BOLOR, KERWIN B
BOLOS, KATRIN LOUISE B
BOMBALES, MA JULIA E
BOMBASE, RHOANNE B
BOMBASE, ELLEN S
BOMBITA, BENNEDICTT D
BOMEDIANO, CHARMAGNE A
BONDAD, RAYMOND S
BONDOC, SHEENA B
BONDOC, LOUWELL JADE Q
BONDOC, MICHELLE C
BONDOC, PIOLO JOSHUA S
BONGABONG, LAURANCE C
BONGAR, HIACYNTH S
BONGAROS, HEZAM R
BONGAT, JOBELYN D
BONGAT, JOVILYN B
BONGATO, PETER P
BONGAY, JOSIELYN J
BONGCARON, MARLON J
BONGCAYAO, HAZEL JOY D
BONGHANOY, KRISTINE VALERIE S
BONGOYAN, FELIX M JR.
BONIFACIO, MA TERESA P
BONIFACIO, JOHN CARL A
BONIFACIO, IAN R
BONIFACIO, WARRY R JR.
BONIFACIO, KIMBERLY CLAUDETTE T
BONIFACIO, IAN CHRIST G
BONOAN, JEROME F
BONQUIN, JENNAH GAIL B
BONSOL, ANTOINETTE E
BOONGALING, JAMMEE G
BOQUIRON, MICHELLE MAYBELLE B
BORBE, CHRISTINE JOY P
BORBON, JERICO M
BORBON, JOYCE MARIE A
BORCELIS, JANIN C
BORCELIS, ANNA CLARISSA B
BORDADO, TRICIA M
BORDON, ALLEN PAULINE D
BOREGAS, CARL LORENZ F
BORELA, HANNAH FAYE B
BORERO, JUNELYN G
BORERO, KATHLEEN S
BORIGAS, JOLIOUS A
BORIGAS, ROQUE F
BORILE, JEGO J
BORILLA, MARK DARYL S
BORJA, JANA P
BORJA, MARIA THERESA Y
BORJA, LARISSA A
BORJA, ZARINA B
BORJA, COLEEN M
BORJA, LUIS GABRIEL S
BORJA, DESIREE KATE C
BORJA, GENER D JR.
BORJA, CLAIRE IRISH D
BORJA, LORENZO MIGUEL G
BORJA, GEAN MILOVAN C
BORJAL, ARNOLD R
BORJAL, ARLENE D
BORLAGDAN, JEONARD MARK S
BORLING, JEFFERSON O
BORNEA, JENALYN B
BORRES, ALYSSA JANE L
BORRICO, JOVET P
BORRO, JOANNE MARIE E
BORROMEO, CARMELA A
BORROMEO, RALPH A
BORROMEO, NICOLE E
BOSQUE, VINCENT P
BOSTON, SHAINA NICOLE G
BOTE, HERCHELLE AUBREY P
BOTECARIO, ROMMEL B
BOTIAL, LYCA B
BOTICARIO, LEO T
BOTIN, CLARISSA A
BOTONES, BRYAN L
BOTOR, CEASAR B
BOZAR, CLARENCE LEAN O
BRAGAIS, KRISTINE D
BRAGAIS, JOHN NICHOL L
BRAGANZA, JERWIN R
BRAVANTE, AIMEE C
BRAVO, ANDREA LYNN S
BRAVO, TRISHA SHERIE E
BRAVO, CHELSEA C
BRAZA, MARIANNE P
BRAZAL, ALYSSA C
BRAZIL, JERICO R
BREGANZA, RALPH GABRIEL B
BREVA, LEONARD S
BRIBON, CHRISTINE MAE M
BRICIA, ACE P
BRIGINO, IVORY C
BRILLANTES, EARL JOHN B
BRILLON, JONINA D
BRINDEZ, DIANNE
BRINGAS, KOBE D
BRINQUIS, CESYL O
BRINQUIS, RACHEL A
BRIOL, HEYCEL R
BRION, LIND JIMMAR L
BRION, MICHELLE G
BRIONES, CLARE ANGELA H
BRIONES, GEMMALIE N
BRIONES, ERWIN C
BRIONES, JOMARIE G
BRIONES, MAUREEN P
BRIONES, RICANELLE MARISSE P
BRIONES, JENNIFER R
BRIOSO, ANGEL KATE P
BRIOSO, REYMARK B
BRITA, ANTONETTE JEN M
BRITANICO, JAYVIE O
BRIZUELA, CHYN CARLA M
BROCALES, CARRYL JADE ANGELICA
BRONCANO, LOUIS BIEN FRANCESCA Z
BROÑOLA, ISAIAH MIGUEL G
BROQUEZA, MARIA ROSALLE V
BRUMA, ANGELICA
BRUNO, LARA YSABEL A
BRUZO, LANCE NOLI B
BRUZO, THOMAS SOLOMON B
BRUZON, JOHN VINCENT G
BU AG, DANICA CLARIZ L
BUAC, MARVY LYN Q
BUAGAS, CATHERINE B
BUAN, CELINE JOYCE M
BUCAD, MYSTICA ROSE ANGELICA L
BUCALON, HANS RYLE
BUCO, ROMEO A IV
BUCO, ROMEO A III
BUCTUAN, MICHAEL JOHN O
BUCUD, ROMGLENN D
BUDAÑO, DENNIS T
BUDOMO, NOSREME CHARLES M
BUDOSO, ARCHIE C
BUE, VICOL V
BUENA, JOMARI RAYMOND R
BUENACRUZ, AILEEN A
BUENAFE, DESSEREE S
BUENAFE, CHRISTIAN P
BUENAFE, DANETHES C
BUENAFE, MARY JOY C
BUENAFLOR, LEAH A
BUENAFLOR, PRINCESS ELLAINE F
BUENAFLOR, JERI MAEZI B
BUENAOBRA, CHRISTIAN M
BUENAOBRA, RACHEL ANNE R
BUENAVENTURA, WILSON A
BUENAVENTURA, JOANNE B
BUENAVENTURA, RIA T
BUENAVENTURA, LINEDA B
BUENAVENTURA-GALANG, INA MARIA T
BUENDIA, KLENTH JAMES M
BUENDIA, MARIENEL H
BUENO, MENCHIE A
BUENO, MARIELLE M
BUENO, JOLINA G
BUENO, CHARIZZE FRANCES MARIE P
BUENO, CARLA P
BUENVIBER, JESSICA J
BUESING, MARK JASON D
BUFA, NICOLE REIGHN M
BUGAL, BIANCA P
BUGARIN, SHERYL B
BUGAY, LOU JOHN P
BUGAYONG, DESIREE R
BUGAYONG, ROXANNE O
BUGAYONG, RONALDO O JR.
BUGHAO, JULIA RAVEN Q
BUGIA, FRANZ ROBIN D
BUGLOSA, ANGELICA JOY M
BUHION, JOSHUA S
BUISING, JULIE JEAN O
BUIZA, RIZZA MAE B
BUKIS, JOHN DALE G
BULABOG, ARMANDO R JR.
BULACTIAL, JHORIELYNE V
BULALACAO, CARMELA JOY P
BULANADI, MICHAEL I
BULANTE, LYRICA D
BULASA, KRISTEL C
BULATAO, CHRISTIAN GAREN Q
BULATHSINGHALAGE, JHOANAVI M
BULAUN, EUGENE RAY A
BULAWAN, NOLI M
BULEG, HAMZA R
BULIG, ELEANOR B
BULINGIT, IAN A
BULLESER, JEAN MAVE N
BULOSAN, ALLEN RICHARD K
BULOSAN, SHARMAINE D
BULURAN, RHEA MAE ISABEL A
BUMANGLAG, SEBASTIAN BOSS S
BUMANLAG, MAGIN ONEAL V
BUMANLAG, MARK S
BUMATAY, GABRIEL P
BUNAGAN, APRIL C
BUNAGAN, ROWENA V
BUNAGAN, RICALYN F
BUNAGAN, JHOANNA A
BUNAO, HILLARY ADDY R
BUNDANG, ALEXANDRA S
BUNDANG, JOHN MARVIN S
BUNDOC, BEEJAY J
BUÑE, EMME S
BUNGAG, CHRISTIAN L
BUNGAY, CHRISTOPHER JOHN B
BUNGAY, KOBY BOY G
BUNGQUE, RANIELA D
BUNGUBUNG, ALESSANDRA NICOLE J
BUNOAN, LORD CRESENT D
BUNOAN, ALPHA L
BUNYI, KAREN ANN A
BUQUE, NIKITA C
BUQUIA, DONNABEL M
BURAYAG, JEFFREY BRIAN P
BURGOS, XAVIER ISAAC M
BURGOS, RECHELL NICOLE R
BURGOS, MICHELLE R
BURILLA, MYLENE L
BUSAING, MA CHRISTINA A
BUSANTE, AIRA MARCHELLE B
BUSBOS, NELROSE B
BUSBUS, LENYL M
BUSCANO, MARY LYKA B
BUSCANO, LORNA M
BUSCAS, IRA CHARISSE N
BUSCAY, NEIL JOHN D
BUSTAMANTE, RENATO S
BUSTAMANTE, MABETH D
BUSTAMANTE, EMELIZA S
BUSTAMANTE, SHIELA MARIE C
BUSTARGA, CARLYN G
BUSTILLO, JANN RIO M
BUSTILLOS, EDWARD D
BUSTRIA, PATRICIA NICOLE J
BUSTRIA, ALEXANDRA MIRIAM B
BUTAC, GERLIE S
BUTAL, REGINE N
BUTASLAC, MAYLEEN B
BUTAWAN, PAUL GILBERT A
BUTAWAN, BERNADITH FRANCES ANNE C
BUTIL, FLOREBEL P
BUZA, JOHN PATRICK D
CAABAS, CHARLS MARK M
CAADAN, JENNYFER P
CAADAN, NERISSA P
CAAMOD, ANTHONY C
CAAMPUED, REGINAND DAVID C
CABACABA, LYCILLE S
CABADING, PHOEBE C
CABADING, THOMAS MIGUEL R
CABADING, JESSICA G
CABAEL, KYLE NICOLE R
CABAEL, MARY ROSE B
CABAGBAG, MICHEAL JHON R
CABAGUING, ROSELINDA J
CABAHUG, RIZALYN O
CABAL, GWYNETH SAM S
CABALAGNAN, MARLOU P
CABALAR, BRENDALIE M
CABALES, MARICAR O
CABALFIN, JAMES P
CABALLERO, ELAIZA JHANE A
CABALLERO, JIMBERT G
CABALLERO, RENZ ERICO S
CABALLERO, POCHOLO S
CABALLERO, MA ALEXANDRA R
CABALLERO, RONALYN V
CABALZA, SHERWIN A
CABANA, SHERIE ANN N
CABAÑA, CHRISTIAN HAYWARD R
CABAÑA, MARICEL S
CABANAWAN, JOHN JARED L
CABAÑERO, CLAUDE NORIELLE L
CABANG, JUSTIN IVY C
CABANG, ERICKA JOY O
CABANG, RUBY JEAN C
CABANG, EUGINE R
CABANG, KENNETH ANTHONY F
CABANGON, CHRISTIAN JAY O
CABANGON, JOANNA ROLAINE P
CABANILLA, MAERYNE LOVE B
CABANISAS, RONEL C
CABANLIT, MA CAMELA C
CABANOS, JOHN PHILIP V
CABANSAG, CARL MICHAEL O
CABANTOC, CARMINA O
CABARLES, ANGELITA A
CABATAN, MARY GRACE H
CABATINGAN, ELISHA SAMUEL T
CABATUAN, MAYBELLE
CABAUATAN, JOSEPH BENJAMIN P
CABAUATAN, EMANUELLE T
CABAYAO, WILMER A
CABEBE, KRISTINE RALFFAITH J
CABER, FAMELA C
CABERO, IVY LADY N
CABERTE, MAEICKOR BRIJALI L
CABERTO, DONABEL L
CABERTO, DRIZZLE JOY V
CABICO, EMERSON R
CABIGAS, RAYMOND A
CABIGAS, DYAN KARL T
CABILI, MARY JANE C
CABILLA, KEVIN RAYMUND G
CABILLO, JAY B
CABILLO, RISHINA T
CABILLO, MA ERICA N
CABINTA, CLIFF C
CABINTOY, JENSTER C
CABISO, FERDINAND I JR.
CABLINAN, KAYLA MARIE C
CABOJOC, IRMA R
CABRAL, JAN MICHAEL E
CABRAL, PAUL F
CABRAL, JEANNE LOUIE S
CABRALES, LESLIE ANNE B
CABRERA, JOEL P
CABRERA, KIMBERLY JANE C
CABRERA, EDILYN M
CABRERA, ALECSANDRA U
CABRERA, WINBELDINIE S
CABRERA, TCHEKY NICOLE D
CABRERA, JOHN ROBERT R
CABRERA, BERNADETTE B
CABRERA, ALMIRA C
CABRITO, KARLA E
CABUANG, SHAINE ANN MARIE B
CABUANG, JOSHUA T
CABUDOC, CARL JUSTINE C
CABUEÑAS, MARISS P
CABUGUAS, JOFERD A
CABUHAYAN, RAINA MARIE G
CABUSCABUS, BRANDO CEASAR C
CABUSO, ASHLEY KATE C
CABUYABAN, FRANCYN P
CABUYAO, MIRASOL P
CABUYAO, ANDRIANE S
CACABELOS, LORENA D
CACACHO, DREI MARCUS F
CACACTIN, DIONE CARLEEN A
CACAO, MYKA ELLA M
CACDAC, ERVIN JOHN A
CACERES, MONIQUE B
CACHERO, GERYANNE EIV F
CACHOLA, KYLA J
CADAG, DEXTER DC
CADATAL, JEAN KHYLE D
CADAYDAY, MARK ANGELO T
CADAYONA, ANGELICA M
CADAYONG, MARY GRACE V
CADDARAO, AVEGALE R
CADELINA, KYRA R
CADEÑA, JILLEANE LOUISE A
CADERAO, NESLIE ANNE G
CADIAO, CLAIR C
CADILON, RHAMA M
CADION, SHAINE R
CADISAL, MARY GRACE ANN G
CADIZ, JASMINE STEPHANIE JOY C
CADIZ, PATRICIA ICE V
CADUBLA, ROSE ANN R
CADUCANO, ERICKA GAYLE P
CAGANG, HILLARY JANE C
CAGATAN, MARILOU F
CAGATIN, JAN DEL JOJEMAR P
CAGUD, SHENIE C
CAGUINDAGAN, KIM JOSEPH
CAGUIOA, MARC JOVEN M
CAHANAP, NATALIE B
CAHINDE, JEROME R
CAHINHINAN, MHERIE ANGELIE A
CAHUGOM, JOHN ELMER G
CAHUGOM, JANE RENELLE G
CAHUSAY, FAYE T
CAILING, BENEDICK I
CAILIPAN, ANGELO FERNANDO J
CAILLAN, JOHN RANZEL A
CAINGAL, JUDY ANN C
CAJA, CHARLENE M
CAJANDING, MICHELLE ANGELA T
CAJANO, SARAH JOY D
CAJEDA, CAREYLENE C
CAJILES, CHRIS KARLO D
CAJOCON, RHINE L
CAJUDAY, JOHN RAVEN D
CAL, JASON C
CALA, JANNA ANGELICA B
CALAGUAN, KRISTANELLE T
CALAGUAS, CLERHYS F
CALAGUI, JUAN ALFONSO REX C
CALAHI, KRIZIA D
CALAMBA, JUDIE C
CALAMIONG, JULES CHRISTIAN H
CALAMPINAY, IVORY F
CALANGI, MISHAELA YSABEL M
CALANO, BEVERLY P
CALANZA, DIOBERT F
CALAPANO, GEORGIE MAE C
CALAS, KYLA MAE P
CALAYCAY, MARIA HONEY JEAN G
CALAYCAY, VANESSA M
CALCIS, RIKKI MAE F
CALDEJON, JEMIMAH S
CALDERON, ALMERA MAY A
CALDERON, MARIA ERICKA
CALDERON, MARIA ANGELA O
CALDERON, CATHLYN JANE C
CALDERON, SHANAIA MAE A
CALDO, DAN JOSEPH A
CALDO, ROSALIE G
CALDOZO, NIGEL GERALD G
CALEGAN, CHRISTIAN L
CALI, MOHAMMAD SIDDIQ C
CALI, AILEEN S
CALIBAYAN, IRISH E
CALICA, DIANA J
CALIM, NORENCE A
CALIMAG, JOYCE B
CALIMLIM, DARNELLA MAE
CALIMOSO, G-TEA EYRA S
CALINGASAN, CATHERINE P
CALIPUS, DONALYN A
CALISIN, MARK ANTHONY R
CALISING, EMILIE R
CALISTE, AZALEA FRANCES JEAN G
CALIWA, RHODALYN F
CALIXTRO, JONH PAUL A
CALIZAR, DANIEL V
CALIZO, HERMAN T
CALLANTA, ANTONIO M JR.
CALLAS, LAIZA NICOLE P
CALLE, DEOBETH C
CALLE, ANGELICA R
CALLEJA, ANGELINE B
CALLEJO, CHARISMA B
CALLEJO, MELVIN A
CALLO, ALLYSSA LOREINE P
CALLOS, MARK ANGELO B
CALLUENG, ARLYN O
CALMA, MARRU C
CALONGE, EDEN JEAN T
CALOOY, MERYLLE ANN LOUISE R
CALOOY, JOANA MARIE M
CALUAG, KING PAUL P
CALUCAG, ELIYAH PAULINE I
CALUNSAG, EBENEZER P
CALUSIN, FATE BERNIKKA C
CALVADORES, REMIE G
CALVEZ, JIO PIOLO C
CALVEZ, KAILY E
CALVEZ, HEIJEN T
CALVIS, EMARI JOYCE A
CALVIZ, RAY JOHN E
CALZADO, PAUL ABRAHAM F
CAMA, EUNICE F
CAMACHO, OVIENA S
CAMACHO, DEANNA ROSE Z
CAMACHO, JONJON L
CAMAGAY, JULIA IRISH C
CAMAMA, MCJAHN MIGUEL V
CAMANIAN, REY P JR.
CAMANO, MARLIE C
CAMAYANG, JULIET C
CAMBA, MARY GEORGEREE B
CAMBA, KATHLEEN GRACE I
CAMBARE, CLARISSE JOY E
CAMBE, REA YVONNE M
CAMENFORTE, JEARGEN R
CAMERO, JILLIAN Z
CAMERO, LIZA MARIEL A
CAMESA, ELLAINE M
CAMILO, AMALTHEA G
CAMITAN, PATRICIA ABIGAIL L
CAMONTOY, JURIS E
CAMONTOY, SARABELLE R
CAMPILLO, RHEA L
CAMPINGCO, ALVIN F
CAMPO, BABY OLA D
CAMPO, JOE-IRISH C
CAMPOMANES, LANDER I
CAMPOS, JULIUS C
CAMPOS, MARIBETH F
CAMPOSANO, JENNIBETH P
CAMU, KAREN HAZEL B
CAMUA, KRIS JOY S
CAMUS, KEZIAH L
CAMZON, MARY ANGELI D
CANALES, CHEM CHARLES NIÑO I
CAÑALES, MARC KENNETH C
CANAMAN, DENVER G
CANAR, ROAN FRANCESCA G
CAÑARES, JOHN REY R
CAÑARES, RUSTOM B
CANAS, ANGELICA G
CANAY, VERNA MARIE P
CANCEPCION, LAICA CAMILLE M
CANCERAN, APRIL ANNE S
CANCIO, MARK ANTHONY B
CANDABA, ANGEL MARIE D
CANDAZA, BABYLYN M
CANDEDEIR, PATRICIA NICOLE A
CANDELARIA, PRECIOUS F
CANDELARIA, JEROME S
CANDELARIA, JEREMIAH A
CANDELARIA, JONEL M
CANDELARIO, MARK RYAN H
CANDELARIO, JOHAN CAMILLE M
CANDELUNA, CHEERY-LYN M
CANDIA, EARL LOUISE B
CANDO, MA ZINA DIANNE O
CANDOLITA, LORRAINE L
CANDOR, JOHN JOSEPH S
CANDUNGGO, ELLEN JEAN N
CAÑESO, GELYN N
CAÑETE, JO-ANNE C
CAÑEZAL, KATRINA MARICE P
CANGCO, BIEN JOSHUA V
CANIESO, ERIKA MAE J
CANIVEL, EVAN JASON O
CANJA, BENEDICT B
CANLAS, CEILA GRACE A
CANLAS, JONAS C
CANLAS, MA GABRIELLE G
CANLAS, JEREL S
CANLAS, SHILOH RUTHIE S
CANO, CHLOE MARIA R
CANO, BET ARIEL C
CANO, PATRICIA MAE I
CANOBAS, CRISTINE G
CANONO, KEITH BRYAN A
CANOPIN, NERIE JANE J
CANOR, CARMELA B
CANOY, DEMARIE A
CANSINO, LEA A
CANSON, ALYSSA I
CANTADA, CARLO L
CANTOR, JACKIELYN T
CANTOS, ROLEN U
CAOC, HAZEL
CAOILE, JOHN ALFRED D
CAOILE, ONOFRE D JR.
CAOILI, JERICO MATEO D
CAPA, NEIL CARLO P
CAPACIA, LOUELLA JOY R
CAPACIA, MARK THOMAS V
CAPACIETE, DARRY B
CAPADA, GENESIS P
CAPADOCIA, NHOLIEN CRISTY M
CAPANAS, MARICAR G
CAPARAS, TRISHA MARIE NADINE D
CAPARAS, ELYNETTE A
CAPER, WILSON C
CAPEROCHO, GEORGE D JR.
CAPILI, ALVIN A
CAPILI, KEVIN JANN V
CAPIOK, AILEEN R
CAPIOK, RHEY MAR R
CAPISPISAN, BRENDON SHANE M
CAPITLY, TROY O
CAPOBRES, GILLIAN MARIE C
CAPUA, JOHN CARLO T
CAPUL, FILOMENO SB JR.
CAPULI, AALIYAH DANNA C
CAPULONG, AIRA KIMBERLY H
CAPULONG, ARON JERICK L
CAPUNDAG, OSABELLE RACE R
CAPUNO, AILEEN C
CAPURAS, YHOVI A
CAPUZ, CYRIN M
CARAAN, MARIA SOPHIA D
CARAAN, JONATHAN D
CARAAN, JOHN PATRICK D
CARAG, SHAKIRA YVONNE D
CARAG, CATHERINE B
CARAG, BRYAN M
CARAG, SONIA D
CARAGA, PAUL EUGENE P
CARAGAY, CARYL KEITH D
CARAGDAG, ROSSANE MARIE I
CARAIG, JONATHAN D
CARAMPATANA, ELLA MARIE A
CARANDANG, GLADYS N
CARANDANG, IVAN NOEL S
CARANDANG, CHRISMAI M
CARANZA, JOVELINDA B
CARAO, MHYKA JHANELLA
CARAPATAN, ANNABELLE D
CARAS, JAMAICA ANN A
CARAVEO, JOHN ARCIE N
CARAWANA, JO-ANN B
CARBONEL, LARA HILARY EQUIA L
CARBONEL, JAY MARK DG
CARBONEL, RYAN GABRIEL V
CARCAMO, NADINE MAE C
CARDINEZ, ADRIANNE M
CARDONA, KASSANDRA A
CARDONA, SARAH C
CARIAGA, JEJOMAR P
CARIAGA, EILEENE S
CARIAZO, AILLEN M
CARIDO, JOY C
CARIM, EIDEL WASIF L
CARINGAL, GEORGE FRANCISCO M
CARINGAL, ROY B
CARINGAL, NOREEN P
CARINGAL, FRANCIS NATHANIEL
CARINO, MARK RYAN R
CARIÑO, SHEILA ANN O
CARIÑO, JAMILE
CARIÑO, GINO G
CARIÑO, IVY JOY E
CARIÑO, SARAH JANE A
CARIÑO, MICHAEL PERRY J
CARIÑO, SIMON BENEDICT F
CARIÑO, JOSE MARTO P
CARIÑO, HESED HEINDRICK S
CARIÑO, ARLENE C
CARISMA, ERIKA F
CARLOS, YJAH YVES V
CARLOS, LEILA LAUREN M
CARLOS, JON VENYDICK L
CARLOS, CATHLEEN A
CARLOS, MARIEL L
CARMEN, RON T
CARNAJE, ALVIN EMMANUEL P
CARO, AARON MARTIN P
CARODAN, SHERIZA D
CAROLINO, CALIL V
CARON, ABIGAIL A
CARONONGAN, RAMJOHN CARLO D
CARPIO, FRANCIS ANGELO M
CARPIO, ERHWIN C
CARPIO, MAUREEN P
CARPIO, KRIS ANNE NICOLE M
CARPIO, PATRICIA JOY N
CARPIO, NOEME C
CARPIO, ABBIEGALE BIANCA G
CARPIO, JASMIN B
CARRAO, MATEO TEODORO A JR.
CARREON, JONALYN E
CARREON, JEREMIAH C
CARREON, DUANE FRANCIS C
CARREON, MARY ROSE B
CARREON, GRACE A
CARRERA, SHIELA P
CARRIDO, KEITH FELIZ B
CARRIEDO, ZALDY T
CARRIEDO, MARC BRIAN M
CARSOCHO, CLARIZA M
CARSULA, FLORENCE M
CARTAGENA, JONALYN N
CARTATIVO, ROWENA ROSE S
CAS, CARMELA V
CASABUENA, JOHN REY C
CASABUENA, DANICA G
CASADORES, DANIELLE NICOLE J
CASALA, MARIANNE VALERIE J
CASAMINA, BERNADETTE C
CASANOVA, ORLANDO E JR.
CASAS, CHRISTINE JANE M
CASBALLEDO, JOHN ROWELL D
CASCO, JOHN RALPH T
CASE AS, ALISTAIR JEPHTE M
CASERA, JEFEL SONY FRANCES M
CASIANO, MARY GRACE D
CASIANO, RONA JOY P
CASIANO, JASMIN E
CASICA, FRANK OLIVER L
CASIMIRO, CHERRY ANN N
CASIMIRO, SZYRA HEART ANN P
CASIMSIMAN, CHRISYL ANN Y
CASINO, SARAH JANE C
CASIPIT, DOMINIC ALLEN C
CASIPIT, KEVIN M
CASIPLE, RENZ CHARLES A
CASISON, VHEY S
CASPE, ROZEL E
CASSION, CIELO MARIE B
CASTAÑARES, BERNADETTE G
CASTAÑEDA, KIM G
CASTAÑEDA, KIRSTY RAE C
CASTAÑEDA, LOURD ANTONETTE G
CASTAÑEDA, ELDRIN ROY
CASTAÑEDA, BENJAMIN JOSEPH V
CASTAÑEDA, JANINE C
CASTAÑEDA, TERRY ANTOINETTE A
CASTAÑEDA, MARC FERNAN C
CASTAÑEDA, THERESE ALLIAH M
CASTAÑEDA, BERNADETTE C
CASTELLANO, RUBEN C JR
CASTILLEJOS, GODFREY E
CASTILLO, CARL ANGELO C
CASTILLO, ANGELITO M
CASTILLO, PAMELA ALEXIA D
CASTILLO, MICHAEL ANGELO C
CASTILLO, JOHN REY G
CASTILLO, RICARDO C III
CASTILLO, JOHN RAFAEL B
CASTILLO, REGINA GRACE M
CASTILLO, MARIA FEL D
CASTILLO, KORINA G
CASTILLO, KOBE BRYAN L
CASTILLO, ALJON CLEMENT J
CASTILLO, ARTHUR C
CASTILLO, ERWIN T
CASTILLO, WINCHELL P
CASTILLO, KATHLEEN JOYCE D
CASTILLO, GABRIEL JADE G
CASTILLO, LYNNE ANGELIKA O
CASTILLO, CARLO JOSE G
CASTILLO, JONEL VINCE J
CASTILLO, PATRICIA P
CASTILLO, CAMILLE D
CASTILLO, CHRISTINE MARIE C
CASTILLO, KIM JOHN L
CASTILLO, JOAN MARGRETHE G
CASTILLO, KRISTEL MARIZ B
CASTILLO, JOSHUA EMIL U
CASTILLO, SHARMAINE B
CASTILLO, JHONN MICHAEL R
CASTILLO, CHELSEA ANN D
CASTILLO, MA PHOEBE B
CASTILLO, CATHERINE C
CASTILLO, MA TERESA L
CASTILLO, JENNY ROSE S
CASTILLO, JHOCEREY B
CASTILLON, AARON VINCE A
CASTILLON, JOHN JOSHUA C
CASTOR, MARVEY M
CASTOR, CHRISTOPHER A
CASTRO, LUZVIMINDA S
CASTRO, ROMUEL MIGUELL H
CASTRO, RACHELLE J
CASTRO, CHERRYLYN D
CASTRO, JOHN ALEXANDER T
CASTRO, PRISTINE GEM S
CASTRO, JUDE CHRISTIAN T
CASTRO, ANTHONY U
CASTRO, ANN GILLIAN G
CASTRO, PATRICIA MAE S
CASTRO, JOCELYN R
CASTRO, MAE LALAINE B
CASTRO, JOHN PAUL V
CASTRO, JUDY D
CASTRO, KHARIZA M
CASTRO, VENICE O
CASTRO, FRANCISCO V
CASTRO, RYAN G
CASTRO, LAKAMBINI G
CASTRO, ROMMEL V
CASTRO, JAYSON A
CASTRO, AUDREY ANN G
CASTRO, RODEL C JR.
CASTUERA, JUSETH C
CATADA, SARAH JANE L
CATALAN, MARTY P
CATALAN, GABRIELLE HANNAH R
CATALAN, ICE CHRISTIAN J
CATALAN, JOYLYN MAY W
CATALAN, MICHELLE MARIE J
CATALOGO, DANMAR B
CATALU A, CRIZ ANTONELLE A
CATAMORA, RECEL P
CATAN, MARY LOUISE D
CATANDUANES, RENZO H
CATANGHAL, NIJELL ALEXIS M
CATANUS, RAVEN CHARLES B
CATAPANG, NEFRANESS DP
CATAPANG, MARIA TERESITA LUTGARDA R
CATAPANG, JULIUS IAN MAR D
CATAQUIZ, SHERALYN R
CATARROJA, MYRRA MAE R
CATARROJA, LARA JOYCE C
CATAYLO, JHERELLYN S
CATBAGAN, JUAN MIGUEL G
CATBAGAN, GABRIEL S
CATEMPOHAN, FELINA D
CATIANG, BEATRIZ B
CATINDIG, JEREMIAH R
CATINGCO, JANELLE E
CATINGUIL, MEI LOUISSE C
CATINOY, KENT DOMINIC D
CATIPON, JAMYRNE KRISNOELLE T
CATLI, VINCE ARLSON F
CATOC, JERBEE V
CATRIZ, FRANCELYN T
CATUCOD, MILDRED C
CATURAN, GRECA R
CAUBAT, RIZZA Y
CAUNCERAN, EL JANE F
CAUNTAY, KATRINA S
CAUSE, LOVELY G
CAUSING, LOVELY JOY B
CAVITE, MAVERICK D
CAYABA, RICHELLE P
CAYABAN, AGNES GINA-LYN S
CAYABYAB, MARRIETH MYN A
CAYABYAB, KRISTINE JOANN M
CAYABYAB, ANGELICA A
CAYABYAB, PATRICIA ANNE E
CAYABYAB, LENNY M
CAYABYAB, MAUREEN D
CAYABYAB, MARY GRACE B
CAYABYAB, VANESSA M
CAYADONG, MARK LESTER M
CAYANAN, ARIEL VINCENT PAUL S
CAYAS, ANDREI D
CAYCO, CAROLINE F
CAYE, AYRAH REEHAM A
CAYETANO, ALYSSA ASHLEY G
CAYETUNA, KIMBERLY JANE R
CAYNA, GENEVIE T
CAYTON, MA PATRICIA JULIA T
CEBU, MARGARITA M
CEDRO, LORIE ANN P
CEJAS, CESLIE B
CEJES, GIAN CARLO V
CELERA, MARIA FE D
CELESTE, FORTUNATO C
CELESTIAL, JAYVEE C
CELESTINO, RODERICK A
CELI, GERALDINE A
CELINO, RODEL R
CELINO, GERALDINE U
CELIS, MANUEL RODOLFO A
CELIS, ALFREDO B
CELIS, GRACE T
CELIZ, JOSEPH VINCENT R
CELLO, JEREMIAH C
CELLON, MARK V
CELLONA, EARL JOSHUA N
CELO, ARLAN JANE J
CELSO, JOHN KENNETH P
CENETA, JOAN MAE C
CENIZA, JUVYLLEN D
CENSON, LIGAYA B
CENTENO, MICHAEL JOHN L
CENTENO, BABYLYN T
CENTENO, ANN PAULA MICAEL A
CENTENO, BRIAN E
CENTENO, MICHAEL D
CENTENO, ALDRIN R
CENTINO, JEAMAICA Y
CEPE, JHON REYMART C
CEPEDA, EDISON D
CERDA, CLARICE ANNE J
CERDAN, ALVIN JOSEPH B
CERDIÑA, CHRISTINE JANE
CERENIO, ESTRELLITA D
CEREZO, LOUISE MIGUEL E
CERICO, GERALD PAUL A
CERILLA, MA ABEGAIL A
CERILLO, GENESIS E
CERILLO, AMOR C
CERILO, PAULO C
CERIOLA, MARK BRYAN R
CERUJALES, CHRISTINA ASUNCION I
CERVANTES, JUSTINE MAR R
CERVANTES, MILA MARIE R
CERVANTES, ROMAIRENE L
CEZAR, DYESEL G
CHAMMAG, MARIE CRIS G
CHAN, DAVID IAN D
CHAN, ERWIN T
CHAN, PAUL CARLO N
CHAN, ANNA MARIE M
CHAN, JHONETH V
CHAN, JAMILLA LYN B
CHAN, ANGELO D
CHAN, FLORIAN LYNN A
CHANCO, STEPHEN R
CHANGCOCO, HEILEEN M
CHAVES, DIEGO SALVADOR D
CHAVEZ, DAN EMMANUEL DC
CHAVEZ, JORDAN B
CHAVEZ, HANNAH T
CHAVEZ, PATRICIA KAYE A
CHAVEZ, ALBE M
CHAVEZ, JOSHUA C
CHAVEZ, ERROL JAN B
CHAVEZ, CRISTOPHER JESS V
CHEN, GLORIA C
CHEN, JENNICA C
CHENG, ERIENNE HANNAH G
CHEW, CLIFF MARVIN B
CHIO, DUHESME GATTI A
CHORESCA, CLEMENT JOHN C
CHU, RALPH MIGUEL EDSEL VC
CHU, CRISTINA D
CHU, AISAC ALISTAER M
CHUA, KIMBERLY ANN C
CHUA, LUIS ANTONIO
CHUA, EDISON S
CHUA, MARVIN JEROME T
CHUA, JOHN FREDERICK G
CHUA, KIM RHOBERT N
CHUA, JEAN R
CHUA, JOHN REINOLD S
CHUCA, JECILLE B
CID, MANUEL LIONEL M JR.
CIDRO, KENT ROI D
CIEGO, JEN BERNADETTE C
CIERVO, MARY GRACE L
CIERVO, TRICIA KAYE P
CIERVO, JESUS ALVIN P JR.
CILS, DIMALYN B
CINCO, RONALD P
CINCO, CATHERINE D
CIRIACO, MARY ANN B
CIRIACO, MAYBELYN B
CIRIACO, STEPHEN JOHN M
CIRIACO, ERICSON V
CIRIACO, GLYCEL P
CIRUJALES, JAY AR T
CIUBAL, CRISHEBELLE C
CIUDADANO, CHRISTIAN M
CLAOR, IANNA NOREEN A
CLARETE, JONALEN D
CLARI O, CHARLES ERNIE B
CLARIDAD, ANDRE L
CLARION, JONAH MARIE M
CLARITE, KATHLENN B
CLARITO, JOVITO D
CLARO, DANIELLA A
CLARO, KAREN JOYCE L
CLAUDIO, GERSON J
CLAVA, BERNADINE P
CLAVECILLA, CHERIELYN A
CLAVECILLAS, PAULA I
CLAVERIA, RUSSEL A
CLAVILES, ANDREI M
CLEMENTE, PETER PAUL T
CLEMENTE, NICOLE CYRIL U
CLEMENTE, AERONN G
CLEMENTE, DANIEL JOHN B
CLEMENTE, DESIREE MAE R
CLIDORO, JESSER C
CLIMA, CARMINA Z
CLIMACO, CHARMAINE H
CLINGENPEEL, MATTHEW U
CLOMA, IYDINE KLINE C
CLORES, JOHN KENNETH T
CLORES, NICK L
CO, RUFEL JOY O
CO, CHARLIE MARK Z
CO, MA MICHELLE C
CO, JOHN MICHAEL S
CO, KAIRO JAN GAIUS A
CO, PATRISHIA KAYE S
COCJIN, KAREN Q
CODAMON, GLENDA B
CODERA, KYLA C
CODERES, KARLA ANGELICA M
CODILLA, BEBERLY C
CODILLA, KATHYRINE C
COFREROS, RYNE JALE J
COFUENTES, RUBY C
COJUANGCO, MC DANIEL Z
COKIANGCO, JUSTINE WENDELL D
COLAR, MEGAN GEL SD
COLAR, PORTIA B
COLASI, EDERLYN JOY A
COLASITO, KRISTEL CHAREN V
COLCOL, BRIXTHONE N
COLENDRINO, ALLAN H
COLICO, ELIJAH A
COLIFLORES, VANESSA E
COLINARES, FRANCES ANNE H
COLIS, DANN LOUIE G
COLISAO, ELEONOR D
COLLADO, RENCE DARYL F
COLLADO, GIAN FERNAN M
COLLADO, DIANA VICTORIA B
COLLADO, MANUEL JOSEPH G
COLLADO, CHERRY DANE S
COLLAMAR, AIREEN B
COLLANTES, RONALYN
COLLANTES, ROUIELLE MAE S
COLLO, JUN P
COLOBONG, REMA KATE M
COLOCADO, AUBREY G
COLOMA, ED MARCUS H
COLOMA, PRINCESS MAE V
COLON, REGGELYN MAE G
COLOQIUO, RYAN A
COLUMNA, FRANCES MAY R
COLUSO, ENRIQUE B JR.
COMAOAY, TWINKLE G
COMBALICER, DARRYL JHEAN M
COMBO, JERALD A
COMETA, DOROTHY RIE C
COMIA, ELOISA MARIE O
COMIA, KARYL XYRRA R
COMIA, RONA MARIE A
COMPENDIO, RYAN A
CONCEPCION, ARIEL T
CONCEPCION, CARLOS RAFAEL R
CONCEPCION, ELLIASON A
CONCEPCION, EDUARDO C JR.
CONCEPCION, JACQ BERNADINE T
CONCEPCION, MA YSABEL ROSE N
CONDE, MA VICENTA U
CONDES, LORENA C
CONDES, RACHEL C
CONDEZ, VINCENT JONAS M
CONDRILLON, LV CRIZZA A
CONGE, JANELLE R
CONOG, CARLA JEAN L
CONRADO, KYLE NATHALIE H
CONSIGNA, VON HENZLEY B
CONSOLACION, MYRIEL JOY I
CONSTANCIO, JOHN MICO D
CONSTANTINO, RENATO C
CONSTANTINO, JANINA RUTH A
CONSTANTINO, SHERYL E
CONSUL, ZSANELLE ZYRA E
CONSULAR, HAZEL C
CONSULTA, DELMORE T
CONSULTA, EUGENESIS A
CONTE, MERLYN A
CONTE, CYRIL V
CONTI, MARIA THERESE JOSAH C
CONVENTO, MA BIANCA THERESE
CONVENTO, EMANUEL B
COPADA, ROSALYN M
COPINO, KRISTINA MARIE M
COPIOZO, MARIA LUCHILE M
COPRADA, THESSALONICA B
COPRADE, GENNEL L
COQUILLA, PRIME ROSE O
CORAL, NICO SJ
CORAY, METHEL R
CORBE, ELVIE T
CORBITO, DEMPSEY MAE O
CORBO, SHERRY MAE A
CORDERO, CAMILLE A
CORDERO, CELINE ERIKA MARIE A
CORDERO, MA CRISANTA P
CORDERO, JANNELLE M
CORDERO, SHAZNEY D
CORDOVA, JOANA R
CORDOVES, ANGEL MARIE P
CORDOVILLA, GINALYN P
CORDUWA, ANGELICA NI A S
CORELLA, MIKAELA DOMINIQUE M
CORIA, GLAIZA ANNE V
CORILLA, KARLENE SHANE R
CORNEJO, JOHN DIMARZIO R
CORNEL, CHRISTIAN JAKE R
CORNELIO, MARY ANN C
CORNISTA, RYAN PATRICK H
COROBONG, SITTIE NAMERA S
CORONA, LEONIZA NICOLE B
CORONADO, ANDREA SOPHIA D
CORONADO, JOHN JUVAL
CORONEL, DYLYN C
CORONO, ALEXA RUBY L
COROZA, ANTHONY JOHN P
CORPIN, CHRISTIAN C
CORPIN, JHASMINE JHOIE D
CORPUS, KAY ANNE L
CORPUZ, MA LEONORA TERESSA P
CORPUZ, MARK JOSEPH U
CORPUZ, MARITA M
CORPUZ, CHRISTIE S
CORPUZ, FRANCHESKA NICOLE K
CORPUZ, ACHLY FIONA L
CORPUZ, SOFIA IRISH M
CORPUZ, AERYK JOZETTE P
CORPUZ, GERLIE JHADERY B
CORPUZ, CHRISTOPHER MICHAEL H
CORPUZ, RODNEY M
CORPUZ, LIEZEL R
CORPUZ, SHEILA ANN F
CORRAL, CHRISTIAN EMMANUEL P
CORROS, GRACE MARIE P
CORSINO, MARILOU D
CORTAVISTA, JESAME B
CORTES, KRISTINE JONNA MAE O
CORTEZ, ERAIZA ROCHELLE P
CORTEZ, LUKE ARVIN M
CORTEZ, JOMERYN N
CORTEZ, ROSE ANN D
CORTEZ, JOSUE RAPHAEL J
COSEP, JUAN CARLOS B
COSTALES, MYREENE F
COSTALES, LARA MELISSA A
COSTALES, JOSHUA D
COSTIBOLO, INA ISABELA M
COSTINIANO, ROXANGELUV C
COTONER, JOSE N
CREBILLO, ARNEIL O
CREBILLO, PATRICIA MAE O
CREPA, JOWELITO D
CRISOLO, JEFFOY D
CRISOSTOMO, RAZIEL ZION L
CRISOSTOMO, KRISTIAN M
CRISOSTOMO, LUDOVICO E JR.
CRISOSTOMO, CRISANDRA D
CRISOSTOMO, ALYANNA MAE H
CRISOSTOMO, EDUARDO L JR.
CRISOSTOMO, VERLYN ROSE G
CRISPINO, JHOANA D
CRISTI, AYRTON GERHARD M
CRISTI, CHRISTIAN ANTHONY C
CRISTI, RAMON TOMAS M
CRISTOBAL, JEROME F
CRISTOBAL, REI EMMANUEL M
CRISTOBAL, APRIL-ANN
CRISTOBAL, PAULINE T
CRISTOBAL, JOANA B
CRISTOBAL, MARY KATHYLEEN O
CRUZ, NOREEN B
CRUZ, CHRISTINE A
CRUZ, ROEL IVAN E
CRUZ, MELIZA N
CRUZ, ZILIN
CRUZ, JEJOMAR P
CRUZ, JERNELLEN P
CRUZ, AARON PAUL AOUIE P
CRUZ, MARK VINCENT P
CRUZ, YANA GABRIELLE R
CRUZ, JERSON ADONIS V
CRUZ, MARK JAYSON S
CRUZ, ADRIAN O
CRUZ, JUSTINE JADE S
CRUZ, JONATHAN Q
CRUZ, HANNAH GRACE T
CRUZ, ERVIN F
CRUZ, PATRICIA ANN MARIE B
CRUZ, HANNAH PAOLA V
CRUZ, MARIE CLAIRE T
CRUZ, ALEXANDRA A
CRUZ, HYRUM JOHN M
CRUZ, ELEANOR T
CRUZ, EMMANUEL M
CRUZ, RICARDO P JR.
CRUZ, CARLA P
CRUZ, JUNJINERY Y JR.
CRUZ, DANNY D
CRUZ, YUMI NEOLET D
CRUZ, JUAN FELIPE ALFONSO F
CRUZ, MEAGAN YSABELLE M
CRUZ, MARIA CRISTINA S
CRUZ, PAUL JASON H
CRUZ, LEONARD CARLO C
CRUZ, PAULINE A
CRUZ, ELIONOR M
CRUZ, ERNESTO P JR.
CRUZ, REIJEL MAR SL
CRUZ, CATHERINE ANGELINA T
CRUZ, CHRISTINE C
CRUZ, ANN ALEXIS R
CRUZ, KRISTINE G
CRUZ, JULIA LOUISE P
CRUZ, KEVIN JAIDE S
CRUZ, REINER NIÑO P
CRUZ, JERRIE MAI M
CRUZ, REGINA JOY A
CRUZ, MARVIN LESTER R
CRUZ, ANGELO B
CRUZ, RENZO
CRUZ, PATRIXIA VI D
CRUZ, ARIANE R
CRUZ, KCLYNN C
CRUZ, MA FATIMA B
CRUZ, JOLINA ANNE M
CRUZ, MARIA ERIZA FAITH O
CRUZ, KENNETH V
CRUZ, PAULO RENIER A
CRUZ, MARY KRISTINE G
CRUZ, RONA MAE C
CRUZ, EDLYN D
CRUZ, JOHN IBBERSON P
CRUZ, MARIA ZOILA O
CRUZ, JOSEF KARL R
CRUZ, KIMBERLY L
CRUZ, MARCORY H
CRUZADO, DHANABELLE D
CRUZADO, JUSTEN A
CRUZADO, ALLAN JAMES A
CRUZAT, NORMAN D
CRUZPERO, KRISTINE JOYCE M
CUA, CHRESTIAN C
CUA, MICHAEL Q
CUA, TERRY L
CUADRA, JUNARD G
CUADRA, ALIJA R
CUAJAO, UNICE I
CUANAN, JOHN ELY O
CUANICO, JINKY M
CUARESMA, VICTOR ANTHONY
CUARESMA, MARCELINO D
CUAREZ, JOYCE L
CUARTEROS, KRISHNA SHANEN V
CUASAY, PRINCESS ANGELIE B
CUATON, ETERNALLY B
CUBELO, KYRA CHLOE G
CUBLAN, MELANIE SANDRA A
CUDIA, SHAIRA ANGELIC S
CUDIA, SHARINA ANGELU S
CUENCA, JOYCE ANN R
CUENCA, PAULINA B
CUENCA, CARLO MIGUEL M
CUENCA, EVANGELINE D
CUENCA, AERAND DANIELLE D
CUENCO, LESTER JOHN S
CUENTO, MARCO R
CUERDO, FRANCIS KHYER A
CUESTA, JHULIE ANNE A
CUETO, PAULO D
CUETO, ANGELO M
CUEVAS, JOHN LEMUEL E
CUEVAS, KIMBERLY ANN C
CUEVAS, JOSHUA VINCENT A
CUEVAS, JEAN S
CUEVAS, MARCO ANGELO F
CUEVAS, MICHELL R
CUEVAS, CLARK IAN S
CUEVAS, MARIA FRANCHESCA R
CUEVAS, ELIAS RUTHER C II
CUEVAS, FRANCIS DOMINIC T
CUEVAS, ERIKA GLAINE A
CUEVO, SHERRY ANNE P
CUEVO, FREDERICK E
CUI, JHANEL E
CUISON, MICHELLE M
CUISON, MARY ANN S
CUIZON, GEOMAREY B
CUIZON, PRINCESS DAWN A
CULABAN, ARRASDI
CULALA, KARLO PATRICK A
CULALA, CHELSY ROS M
CULARTE, KHEN DARYL E
CULLANO, VANESSA A
CULTIVO, MA KATRINA FRANCESCA L
CULTIVO, JOHN ERWIN M
CUMLAT, JEORGE B JR.
CUNA, HANNAH ARIANNE L
CUNANAN, DESIREE MAE B
CUNANAN, MARYLYN P
CUNANAN, MELITO T
CUNETA, MA LUISA M
CUNTAPAY, MARY JOY B
CURAY, MARLYN J
CURIA, SHIARA D
CURIANO, GELIZA C
CURILAN, JASON ALEXANDER
CURVA, LYN B
CUSI, FRENZIE MAYE G
CUSTODIO, MARY VEL S
CUSTODIO, JESSE P II
CUTAMORA, CHRISTIAN J
CUTCHILLAR, MATHEA JAYAN G
CUVIN, ROWELL JOSEPH BERNARD T
CUYSONA, ESTELA C
DAACO, JHERICO C
DAAG, AGNES F
DAANG, JOHN G
DA-ANOY, COLLEENE MARIE S
DABOKOL, THEA LYNN N
DABON, JESSAH G
DABU, PRINCESS JOYCENT E
DABU, JOYEN RHENZ E
DABU, RODEL T
DABU, JOAN I
DACANAY, DAYLE ANDREW G
DACAY, RAIZZEL MAE DG
DACLES, JERRY O
DACLIZON, MABEL D
DACPANO, ELY BOY B
DACQUEL, EDMUND B
DACUMOS, ARLENE D
DACUP, IRELLIWIL T
DACUSIN, MARK R JAY T
DACUSIN, JOHN CONRAD P
DACUTANAN, MARY GRACE I
DACUTANAN, JUDY ANN O
DACUYA, JOJIE S
DADACAY, PRINCE RENNEILLE D
DADIA-ON, MARY ANN O
DADULA, MARIJUL V
DADUYA, JEFFREY H
DAET, LANCE GERARD S
DAGA, MA ERIKA PATRICIA NICOLE C
DAGA, ERWIN DOROTEO JUSTIEN C
DAGA, ERWIN DOMINIC DUNDALE C
DAGAAS, DIANNE MARGARETTE M
DAGAL, DENHOLM ELLIOT V
DAGAMI, ALLEZAH LHITA B
DAGANGON, REYMART A
DAGANON, MARIA NENITA A
DAGANTA, KORRINE G
DAGOHOY, KIMBERLY E
DAGORO, CHRISTIAN JADE C
DAGSAAN, ABBY GAIL E
DAGUINOTAS, CLIDESDYL M
DAGUMAN, TRIAH JIREH L
DAGUNOT, CHARLIE D
DAGURO, RENIE B JR.
DAHARI, SHAIN ALLEN J
DAHIL DAHIL, JAY-ANN M
DAHINO, DIANA P
DAIRO, CHARLOTTE C
DAITOL, RENZ ARTHUR P
DAIZ, KATE B
DAJOYAG, MARIA JHOANNA M
DALAYAP, PRINCESS MAE D
DALEON, FEBRYJANE D
DALIDA, ALDRIN L
DALINA, JOYLYN L
DALINA, JEAN ROSE L
DALIPE, JERALD T
DALISAY, ANDREA V
DALIT, SHERYL JOYCE T
DALMACIO, STELLA MAE G
DALMACIO, MARILYN R
DALUPAN, AUROSE SCHARIDELLE D
DALWATAN, EZRA MARIE T
DAMAYAN, EVELYN O
DAMIAN, AEMY LESLIE C
DAMIAN, JOMAR M
DAMIAS, ALYSSA MAY L
DAMIAS, JENS ELBERT E
DAMIAS, JON ERROL E
DAMILAO, KRYSTA V
DANAO, JAY MARK M
DANAO, JELLY M
DANCALAN, JULIE ANN R
DANGA, JANIECAR C
DANGHIL, JEE-ANNE M
DANGOY, ALIANNE D
DANGUILAN, JHON AARON L
DANO, CHRISTIAN REY ANGELO C
DANO, JESSELLYANA NORREY C
DANTES, JUDITH IVY D
DANTES, ROES MIA C
DAPAL, CHRISTINE ALIZA G
DAPITAN, RUBY LORRAINE L
DAPITO, SOPIA MAY V
DAPITON, RYAN ERICH A
DAPROSA, LOREMAY C
DAPULAG, JAZIEL ANNE D
DAQUIOAG, HARLEY ROSE A
DAQUIS, RICHARD E
DAQUIZ, CASANDRA MAE P
DAR SANTOS, MARY CLAIRE C
DARIO, ELAINE B
DARNAYLA, JOE MARI DENZEN E
DAROY, RHEA MAE V
DARUNDAY, TRINIDAD B
DASILIO, RENCY M
DATA, CHARLENE D
DATAYAN, MARIA STELLA T
DATU-A-SIMBAN, SOPHIA A
DATUDACULA, OMIEKALTHOUM D
DATU-DACULA, SHAKIRA M
DATUR, MALYN B
DATWIN, ALEXIS FERNAN G
DAUB, EREBECK D
DAUBA, PAULA M
DAUSAN, ELVA MARIE P
DAUZ, GABRIEL F
DAVA, MINNIE SUZANE G
DAVE, NICOLE
DAVID, MIKAELA BRAVETTE
DAVID, ROSTLE R
DAVID, JANDARRA ELLA A
DAVID, MARY ROSE B
DAVID, ROSE ANNE P
DAVID, NICOLE LAURENCE R
DAVID, JELLORRAINE R
DAVID, CHESKA D
DAVID, ANGELOU SP
DAVID, DAVELAN ANTHONY L
DAVID, JAMES DARREL A
DAVIS, ANGELICA T
DAYAG, ANGELICA F
DAYALO, NICOLAS P III
DAYANDANTE, EDDA DIVAH N
DAYANDANTE, JEIZL F
DAYANG, KIM RAVEN B
DAYAO, CLARISSE ANNE J
DAYAP, QUEEN'S LYN T
DAYAP, CYZEAR D
DAYAP, MARIA JAYVEE LOUISE B
DAYAWON, ERICKA THERESA D
DAYCO, PATRICK LOUIS S
DAYDAY, JAYSON R
DAYEGO, AVYGAIL D
DAYEGO, MELLINIA JOYCE N
DAYOC, KATRINA C
DAYOLA, JOHANNA GAIL O
DAYONDON, GENNY E
DAYRIT, ERWIN C
DAYRO, ELEANOR KATE V
DAZA, RONNIE M JR.
DAZO, APRIL N
DAZO, MIKAELA JOY S
DE ARAO, JENNIFER E
DE ASIS, ROGELIO O JR.
DE BELEN, JOHN MARINER N
DE CASTRO, KIRSTINE JANELLE V
DE CASTRO, REYMIE S
DE CASTRO, JAN LYKA K
DE CASTRO, KAIRYLL JOY R
DE CASTRO, JONALYN R
DE CELIS, JIANNA M
DE CHAVEZ, JESSA MAE G
DE DIOS, AILYN MARIZ C
DE DIOS, JIREH A
DE DIOS, JOSHUA RAJAH T
DE DIOS, JERICO C
DE ERIT, JAMES RYAN T
DE GABRIEL, ANNIEBEL B
DE GALICIA, ROI L
DE GRANO, KURT T
DE GUIA, ALLYSA MARIE C
DE GUZMAN, AUNDREA PAULINE R
DE GUZMAN, JOHN ROWIE E
DE GUZMAN, CHRISTINE SHAYNE C
DE GUZMAN, CLARRIZA MAIE D
DE GUZMAN, JOLINA B
DE GUZMAN, MAYBELYN A
DE GUZMAN, JOY AIRA G
DE GUZMAN, HIROTO
DE GUZMAN, REMBRANDTH VERMEER M
DE GUZMAN, DEANNE G
DE GUZMAN, MARY DAPHNE S
DE GUZMAN, JENNIFER M
DE GUZMAN, JERRICKO S
DE GUZMAN, ROBELYN L
DE GUZMAN, MAE CHRISTIALYN T
DE GUZMAN, ELIANA MAE D
DE GUZMAN, JOHNZEL O
DE GUZMAN, JAMES D
DE GUZMAN, ESMERALDA A
DE GUZMAN, JOHN WENDELLE C C
DE GUZMAN, MIKAELLA G
DE GUZMAN, JOY S
DE GUZMAN, CHRISTOPHER C
DE GUZMAN, ZIPPORAH ALLYZA B
DE GUZMAN, UNIK AQO D
DE GUZMAN, EARL DAN JOHN C
DE GUZMAN, LEA B
DE GUZMAN, ADRIAN JOBERT S
DE GUZMAN, JEROME O
DE GUZMAN, RENZO LUIS M
DE GUZMAN, THEA DEBORAH
DE GUZMAN, DARVIN B
DE GUZMAN, CARL ANDRIAN D
DE GUZMAN, BEIA MARIS S
DE GUZMAN, KATHLEEN M
DE GUZMAN, JEFFREY BRYAN R
DE GUZMAN, ANNA RIZZA D
DE GUZMAN, JAMAIRAH P
DE GUZMAN, IKA MARIE C
DE GUZMAN, DEEPZEAL R
DE GUZMAN, ALLAN POE L
DE JESUS, JOMARIE G
DE JESUS, SOPHIA ANDREA C
DE JESUS, FRANCIS JAMES B
DE JESUS, EDCOR JAMES B
DE JESUS, GERARD RENYER R
DE JESUS, MON PAOLO S
DE JESUS, JENNIFER A
DE JESUS, RAUL DANIELLE C
DE JESUS, VITUS PAUL L
DE JESUS, KRIZZHA CHARISSE D
DE JESUS, CLARK EMMANUEL R
DE JESUS, PAOLO G
DE JESUS, JOHN SEVERINE F
DE JESUS, ANGELICA G
DE JESUS, CATHERINE T
DE JOSE, RHEA E
DE JOYA, MARIAN MARGARETTE M
DE LA CRUZ, JOHN CARLO M
DE LA CRUZ, JOSEPH BENEDICT V
DE LA CRUZ, RUBY ANNE M
DE LA CRUZ, JOHN ORLIE C
DE LA CRUZ, ARL DOMINIC J
DE LA CRUZ, CHRISTINE JOY V
DE LA CRUZ, JOHN KEVIN B
DE LA FORTUNA, CHRISTOPHER L
DE LA FUENTE, MILCAH C
DE LA FUENTE, REZ GERARD V
DE LA ROSA, LIANNE A
DE LA TORRE, ERIC JOHN D
DE LARA, DANNA MARIA ANGELA L
DE LARA, RIONETT CHELSEY M
DE LARA, CYRIL GERARD G
DE LARA, HELBERT T
DE LEON, CHRISTELLE MAE T
DE LEON, JEMIE G
DE LEON, JEFFERSON S
DE LEON, CLINT MATTHEW G
DE LEON, DENN MARK A
DE LEON, ANDREA GWEN F
DE LEON, ERIKA GELYN D
DE LEON, AMELIA CECILIA D
DE LEON, JIELYKO FER
DE LEON, MICHELLE ANNE S
DE LEON, DIANA MAE J
DE LEON, RAMIL P
DE LEON, HARLEY A
DE LEON, TYRONE R
DE LEON, WILLIAM N JR.
DE LEON, ELEONOR M
DE LEON, EMMANUEL MARTIN D
DE LEON, ANGELICA GABRIELLE N
DE LEON, BRYAN CHRISTOPHER DR
DE LEON, JOHN RONVER R
DE LEON, JOHN RAYNIEL L
DE LEON, HERSHEY S
DE LEON, JONINA F
DE LEON, IRENEO B JR.
DE LEON, NICIA MARIE F
DE LEON, KYLA V
DE LEON, MA TERESITA C
DE LIMA, JHECK EWING E
DE LIMOS, HAIMELIEN L
DE LOS REYES, HARREN JANE H
DE LOS REYES, ZEITH TERZELLE Z
DE LOS SANTOS, MARK TIMOTHY L
DE LOS SANTOS, MICHAEL JOHN M
DE LOS SANTOS, ROSEN GAY S
DE LOYOLA, JIM F
DE LUNAS, MARY ANN T
DE MARTIN, KIM ANDREW C
DE MATA, STEFFANY L
DE MAURO, JESSICA Y
DE MAYO, SHAINA MARIE B
DE MESA, ROSE ANN A
DE MESA, KIMBERLY JOIE D
DE MESA, SHERIMAE M
DE MESA, PAMELA S
DE MESA, LARISSA MARIE A
DE OCAMPO, MICHELLE ANNE C
DE OCAMPO, JEFFREY R
DE OCAMPO, ABIGAIL L
DE PABLO, MARICAR R
DE PAZ, MIRRIAM F
DE PAZ, ALLYZA V
DE PAZ, MARK D
DE PEDRO, REGIE V
DE PERALTA, LAUREINE JOCELL A
DE ROXAS, JUSTINE F
DE SAGUN, LUCILLE S
DE SENA, JONARD E
DE SILVA, JUAN CARLO A
DE TORRES, ABEGAILLE L
DE UNGRIA, ERNESTO II
DE VEAS, JOSEF FRANCIS I
DE VEAS, JUSTIN LANCE I
DE VEGA, KAREN JOYCE G
DE VEGA, BENIGNO M JR
DE VERA, MARIJOY M
DE VERA, MARK RONALD G
DE VERA, LIEZEL ANN A
DE VERA, MARINA KATHLYNE P
DE VERA, SCANDYNEVIA L
DE VERA, GHINA MAY
DE VERA, MELODY V
DE VERA, JEMIMAH PRAISE F
DE VERA, JOANNE C
DE VERA, GRAHAM JAMESON C
DE VEYRA, MARY BRIDGETTE K
DE VEYRA, GIANNI FRANCES A
DE VILLA, KNOWELL B
DE VILLALUNA, MARY DIVINE S
DE VOTA, GABRIELLE ROMULUZ S
DEANG, JENALYN
DEASIO, RENDEL D
DEBALOCOS, HERICA JEAN I
DEBUQUE, EMROSE E
DECENA, MARY JANE O
DECENA, FROILAN ERIC S
DECENA, ROCHELLE ANN P
DECLARO, YOLEDA I
DECLINES, MARY ANN E
DEDUQUE, DENNIS B
DEFENSOR, JAMES PAULO P
DEFEO, FRANCHETTE YRISH T
DEGAMO, NICHOLE G
DEGUITO, JAZTINE FAYE D
DEITA, HAZEL JANE F
DEJUCOS, RHEA S
DEL CARMEN, JOSE V IV
DEL CASTILLO, MARJUN T
DEL CASTILLO, DANIELLE TERESE A
DEL LEOLA, JOSHUA MIGUEL C
DEL MONICO, FRANCISCO M III
DEL MORAL, JEREMIAH A
DEL MUNDO, JONSELL R
DEL MUNDO, ALEXANDRA MARIE C
DEL MUNDO, SEAN CLAUDE P
DEL MUNDO, CLAUDINE E
DEL MUNDO, JAYVIE P
DEL MUNDO, RIA ANNE F
DEL MUNDO, MIGUEL DAWSON M
DEL PRADO, IAN BENEDICT L
DEL ROSARIO, AJ RYAN Z
DEL ROSARIO, CARL ADRIAN B
DEL ROSARIO, MAC PAUL A
DEL ROSARIO, EZEKIEL M
DEL ROSARIO, MICHAEL JOHN R
DEL ROSARIO, EDLILUCK C
DEL ROSARIO, ZCYTHEA SHANNEN P
DEL ROSARIO, REGINE Y
DEL ROSARIO, JOANNA GRACE E
DEL ROSARIO, MAILA C
DEL ROSARIO, IRENE FRANCHESCA D
DEL ROSARIO, TRICIA MAE C
DEL ROSARIO, KIMBERLY ASLEY C
DEL ROSARIO, LAWRENCE M
DEL ROSARIO, EDGARDO T JR.
DEL ROSARIO, JOHN BHARRY
DEL ROSARIO, JOYCE N
DELA CERNA, MELGIE T
DELA COSTA, LORRAINE JANE T
DELA CRUZ, JEAN KYLE WERNHER C
DELA CRUZ, DAVE C
DELA CRUZ, JENNY BABE R
DELA CRUZ, ANDREI KEITH R
DELA CRUZ, ANGELICA NI A
DELA CRUZ, NZEL R
DELA CRUZ, MARK LESTER A
DELA CRUZ, CRIS JASON V
DELA CRUZ, JULIUS MICHAEL ALDREN O
DELA CRUZ, RAISY D
DELA CRUZ, LANCE DC
DELA CRUZ, MYLENE P
DELA CRUZ, EMERSON M
DELA CRUZ, KENT XYRIL B
DELA CRUZ, PAOLO C
DELA CRUZ, AXCEL ROY G
DELA CRUZ, DAN MARVIN P
DELA CRUZ, SHEENA M
DELA CRUZ, ARMANDO I JR.
DELA CRUZ, OLJON KING P
DELA CRUZ, JEANETTE C
DELA CRUZ, DANICA ANN S
DELA CRUZ, HANNAH JOYCE A
DELA CRUZ, CHERNOLLE FATIMA Y
DELA CRUZ, MA WILHELMINA AIKA M
DELA CRUZ, MARIAN LYCA E
DELA CRUZ, MA ANNA CRISTINA R
DELA CRUZ, SOCORRO LOUISE D
DELA CRUZ, DAN GABRIELLE G
DELA CRUZ, MARTINA SIOBHAN M
DELA CRUZ, JULIANA G
DELA CRUZ, DIANNE B
DELA CRUZ, RYAN NORMAN V
DELA CRUZ, DIOMELLEE JHOANA G
DELA CRUZ, ANGELICA JOY T
DELA CRUZ, JANINA NOWELL A
DELA CRUZ, MICHAEL ANDREW D
DELA CRUZ, KRISTELLE ANN M
DELA CRUZ, KURT MCJINLY A
DELA CRUZ, CLARISSA C
DELA CRUZ, LEE ANN P
DELA CRUZ, LEILA KATRINA C
DELA CRUZ, MICHELLE E
DELA CRUZ, ARIANE KAY C
DELA CRUZ, JOHN MATTHEW D
DELA CRUZ, CHRISTIAN ERIC O
DELA CRUZ, BERNADETTE P
DELA CRUZ, MARICEL G
DELA CRUZ, RUSSEL M
DELA CRUZ, YVONNE M
DELA CRUZ, MARK HADJI M
DELA CRUZ, MIGUI D
DELA CRUZ, CHERRYL D
DELA CRUZ, LOVELY H
DELA CRUZ, REANN C
DELA CRUZ, ANGELICA KARLA L
DELA CRUZ, ANTHONY D
DELA CRUZ, MERIAM M
DELA CRUZ, ANGELYN F
DELA CRUZ, HANNAH JESSA T
DELA CRUZ, LEE-ING C
DELA CRUZ, JANE M
DELA CRUZ, ARMI V
DELA CRUZ, ELBERT JHON B
DELA CRUZ, ELLYANNA MAE F
DELA CRUZ, DANISH IDOL S JR.
DELA CRUZ, NEIL PAULO N
DELA CRUZ, WILMA M
DELA CRUZ, PIALYN
DELA CRUZ, GLADYS G
DELA CRUZ, KIERSTINE KAYE E
DELA CRUZ, BRENT JUSTIN U
DELA GUERRA, ALPINE F
DELA JUSTA, JOY PRINCESS M
DELA PAZ, GERALPH S
DELA PEÑA, SUZETTE N
DELA PEÑA, JOHN KENNETH S
DELA PEÑA, PATRICIA ANNE P
DELA RAMA, MYRNA P
DELA ROSA, LOURDES MAE R
DELA ROSA, MA DIANNE ALLELI V
DELA ROSA, REIGNA THERESA C
DELA ROSA, JOHN LEO Z
DELA ROSA, CYRILLE L
DELA ROSA, MAILA AIRA H
DELA ROSA, REINALYN G
DELA ROSA, KATHRINE JOY R
DELA TONGA, LESAIAH ZION I
DELA TORRE, CHRISTIAN PAUL R
DELA TORRE, RALPH MARVIN S
DELA VEGA, KATHERINE G
DELANTAR, JAYVEE M
DELARMENTE, KRISHIA JOY E
DELAS ALAS, JILLIAN A
DELAS ARMAS, ASHEREY L
DELDOC, JEAN CARLOS B
DELEGENCIA, JEE LEILA W
DELEGERO, AYN VENCENT D
DELES, GLENN ROMULO A
DELFIN, CATHERINE C
DELFIN, JUSTINE A
DELFIN, LEANE P
DELGADO, JEFF GERALD M
DELGADO, JUNER ANTONIO R
DELIEZO, FAITH ERA A
DELIMA, MARIELLE C
DELINA, JORGE B JR.
DEL-IS, MARGIE V
DELLEVA, CHRISTIAN JOY T
DELLOSA, MAJORIE F
DELMONTE, CZARINA G
DELMORO, ANGELA RAINE M
DELORIA, CLEVER M
DELOS ANGELES, MA THERESE L
DELOS REYES, JUSTINE ANN S
DELOS REYES, IÑIGO MIGUEL D
DELOS REYES, JEM CARLO B
DELOS REYES, THOMAS FRANCIS E
DELOS REYES, ANNE MAGDALENE R
DELOS REYES, ROMEO S JR.
DELOS REYES, VINCE JAYSON B
DELOS REYES, KRISTOPHER C
DELOS REYES, ALBERT JOSEPH D
DELOS REYES, LYCA M
DELOS REYES, HEART T
DELOS SANTOS, CHERIE C
DELOS SANTOS, JHERVYSON E
DELOS SANTOS, JOGIE B
DELOS SANTOS, BIANCA PAULINA R
DELOS SANTOS, JULIE ANN Q
DELOS SANTOS, VINCE BRYAN M
DELOS SANTOS, GUIA PAULA N
DELOS SANTOS, BENJIE D
DELOS SANTOS, JOSEFINA M
DELOS SANTOS, RAYCHELLE L
DELOS SANTOS, HERSHEY ANN D
DELOS SANTOS, AIZEL D
DELOS SANTOS, SHERIE ANN JOY N
DELOS SANTOS, PRINCESS ERIKA M
DELOS SANTOS, JOY BEATRIX S
DELOS SANTOS, ORVELEEN E
DELOS SANTOS, RIZZA D
DELOS SANTOS, JENNIFER E
DELOSO, MAUREEN JOY C
DELOVINO, SHIELA B
DEMAFELEZ, FRANCES JOSHUA
DEMAPANES, RICCI ELAINE R
DEMECILLO, FROILAN N
DEMEGILLO, HILARIE SHAINE P
DEMETRIA, JAMIE CAMILLE E
DEMILLO, JUAN CARLO L
DEMITION, MA KARLA M
DENAGA, JEMUEL ARVAN D
DEOMAMPO, ETHEL M
DEPOSITAR, JAYSON H
DEQUILLA, SHEILA MARIE C
DEQUILLA, MIKAELA M
DEQUINA, ARIEAN JOY P
DEQUIT, MAYLEN M
DEQUITO, FRANCES JOY E
DERANO, MARGARITA A
DERAY, ELSIE C
DERECHO, BEATRIZZ M
DERIQUITO, RODOLFO A JR.
DERIS, JANUS KROMWEL B
DESABELLE, JIREH JANNIE T
DESANO, LYN G
DESCALLAR, MARRION CLARISSE G
DESEMBRANA, MARK KIEL A
DESEO, MARY KATHLEEN LEI A
DESEPEDA, SIERGE NICO A
DESIERDO, JOHN OLIVER G
DESILOS, JANICA BRENDA L
DESPABILADERAS, STEPHEN CLEM D
DESPABILADERAS, FRANCES HANNAH D
DESPABILADERAS, GENE ROSE A
DESPOSADO, KIM JOSHUA B
DESQUITADO, ABIGAIL JAIRAH G
DESTRAJO, ROWENA R
DESTREZA, ANNE MARGARETTE E
DESTREZA, JERICK G
DESTURA, MELVIN D
DESTURA, MIGUEL N
DESTURA, DONNA JANE O
DESTURA, PORTIA CHRISTINE D
DESUYO, GRACE ASENITH D
DETABLAN, EDWIN N
DETALO, RELINDA S
DETOITO, IZELLITO B
DEVELA, WINNA CRISSA D
DEVEZA, ERIKA S
DEVILLES, ICEL M
DEZA, RINA M
DIALA, REYMALYN L
DIAMLA, JAMAEL AL-RAJIB T JR.
DIAMSAY, JOMAR B
DIANA, RAVE
DIANALAN, PUTRI NUR OMAIRAH R
DIANALAN, PUTRI NUR KHADIJAH R
DIANALAN, ABDUL KHAJAR M
DIANE, JOSHUA MIGUEL S
DIANELA, KATRINA MARI V
DIANGCO, YEZKA VI G
DIANZON, MARIA CRISTINA A
DIASANTA, EROLLYN A
DIASANTA, RICHARD T
DIAWAN, PRINCESS DIANE A
DIAZ, KATHRYN DENISE S
DIAZ, JERICHO B
DIAZ, DANICA T
DIAZ, MATTHEW D
DIAZ, BERNADETH C
DIAZ, LEOMIR A
DIAZ, MAY ANN E
DIAZ, LUCARL ANTHONY L
DIAZ, RENELL
DIAZ, ADRIAN JOSEPH E
DIAZ, MARIELLE FRANCESCA V
DIAZ, IRENE D
DIAZ, MARIA ANA T
DIAZ, SOPHIA
DIAZ, ERIKA LUZ C
DICAN, IRENE JOY T
DICHE, KIA ANGELICA P
DICHOSA, RICEL O
DICHOSO, ALLEON C
DICHOSO, CATHERINE S
DIDELES, RICA V
DIEGO, ALYSSA LOUISE A
DIESTA, AERON KYLE M
DIETA, ROSELYN R
DIEZMO, JOHN FREDERICK T
DIGA, AMIR JANN ERIKSON E
DIGA, NARCISSE ERYK E
DIGAL, JHYELLE SHARREEN J
DIGAL, VILGIE S
DIGAMON, JELOVIE Q
DIGNADICE, JOHN CHRISTIAN C
DIGO, MARICHU D
DIGOL, MAY ANN J
DIKI, JENNY B
DILAG, MARK STEPHEN M
DILAN, MA ATHENA L
DILPINO, MARGIE R
DIMAANO, EDJAY D
DIMAANO, CZARINA MAE S
DIMAANO, CARLO REY S
DIMAANO, PATRICIA ISABELLA S
DIMAANO, CATHERINE E
DIMAANO, MA MONIQUE C
DIMACULANGAN, AMELITA G
DIMAIWAT, CHONA C
DIMALANTA, IEZAIAH R
DIMALANTA, IEIAZEL R
DIMALANTA, JANINE C
DIMALEN, GEMMA S
DIMANARIG, NORELYN
DIMAPILIS, DEN ADRIAN T
DIMAPILIS, JAIME AUGUSTO D
DIMARANAN, KRISTIAN CARL
DIMARANAN, JOHN STEPHEN T
DIMARAO, ELLAS M
DIMARUCUT, APPLE D
DIMASANGCA, ALGHAMDI A
DIMATAWARAN, DARYLL A
DIMATULAC, RUBEN A JR.
DIMAUKOM, MOHEDIN O
DIMAUNAHAN, JANICA IANA R
DIME, KEISHA LOUISE N
DINGAL, JHOANA PAULA R
DINGCO, LORNA P
DINGLASA, LARRY A
DINGLASAN, MARIA VERONICA C
DINGLASAN, MARINELA R
DINOY, TRESHIA NICOLE P
DINSAY, REYNALDO A II
DIOCARES, LYKA C
DIOKNO, LYRA T
DIOLA, CHRIS ANTHONY G
DIOMAMPO, HANNALYN A
DIONALDO, BERNICE G
DIONEDA, PATRICIA B
DIONGLAY, KYRAH ANGELICA
DIONISIO, EMILIANO GABRIEL H
DIONISIO, DAVID C
DIONISIO, CHARIE C
DIONISIO, DANICA S
DIONISIO, MA LUZ D
DIONZON, JOANAH LEIGH SP
DIORICO, RYNEL L
DIPALAC, JAYSON PAULO D
DIPANTAR, JANIAH B
DIRON, AYWAH M
DISCAYA, JOANNA LOISE D
DISIMBAN, NORHANIE T
DISTOR, ANA JEAN M
DISTOR, JASON JAN Y
DISTOR, JASMIN F
DISTRAJO, MARK EMMANUEL V
DISU, KRISTEN FREDERICK A
DIU, CHRISTINE MARIE M
DIVAL, RODELIZA JOYCE T
DIVINO, JAYSON KARL B
DIVINO, DAVID ALFRED B
DIVINO, JEEZAN DAWN S
DIZON, MARIA HANNA T
DIZON, JOSE MIRASOL B
DIZON, JOHN PHERLAND C
DIZON, HONEY GRACE G
DIZON, MILFRED GLENN M
DIZON, JEROME M
DIZON, REINA JENNICA DL
DIZON, RICANDRO V
DIZON, AILEEN JOYCE A
DIZON, ROXON B
DIZON, NOEL T JR.
DIZON, ROGIELEEN B
DIZON-HILARIO, IVY C
DOB, CATHERINE L
DOBLON, JAN XAVIER R
DOCALLOS, MARY LOUISE C
DOCOG, JOHN CARL B
DOCTOLERO, DOMINANDOR P JR.
DOCTOR, SHERYL P
DOGAOJO, MARIA LYKA V
DOGELIO, GELYN A
DOGMA, AILEEN C
DOINOG, LLOYD
DOLAR, RACHELLE Z
DOLAR, MARY JANE V
DOLATRE, MARIBETH J
DOLATRE, JEREMIAH R
DOLFO, JOHN LESTER B
DOLLENTE, IRISH D
DOLLETE, DIANA JANE T
DOLOM, RACHELYN JOY S
DOLOQUE, JONATHAN U
DOLOR, VINCE MARTIN T
DOLZ, JAZZ JADE N
DOMADO, SITTIE ASIA D
DOMAGCO, MA JOYCE F
DOMAOA, GUISSEFFE NADINE G
DOMAOAL, SHIELA MAE P
DOMASIG, PRINCE JESUS E IV
DOMETITA JR, ANTONIO B
DOMINGO, NICOLE ANNE L
DOMINGO, LLANA BIANCA B
DOMINGO, MARGELINE T
DOMINGO, CHASNELLE MAE P
DOMINGO, TERESA GRACE S
DOMINGO, SANDRA MAE F
DOMINGO, KHYLA MAE L
DOMINGO, JOAQUIN MANUEL G
DOMINGO, MARIA GRACIA G
DOMINGO, ALLIAH MAY
DOMINGO, CHRISTIAN JOSEPH O
DOMINGO, CHARLENE P
DOMINGO, DEXTER F
DOMINGO, EMIL RICO B
DOMINGO, BLESIE ANN ROSE D
DOMINGO, JENNYLYN P
DOMINGO, LARRY JAY L
DOMINGO, MARFIN A
DOMINGUEZ, RICHELLE ANN R
DOMINGUEZ, TRISHA NICOLE C
DOMINGUEZ, ALEXA M
DOMINICE, NIKKI JANE O
DOMONDON, DENVER G
DOMONDON, KENTH HANIELLE S
DOMONDON, MARY GRACE S
DOMONDON, JOSHUA ANGEL
DONADO, CHRISTIAN RIELLE A
DONATO, JOSE MARIO M
DONATO, MA PATRICE D
DONATO, ROLLY S
DONATO, JOHN CARLO G
DONATO, NICKO RODA T
DONDRIANO, JOEL M
DONES, YVES M
DONES, ANGELICA A
DONGON, SARAH JOY S
DONGON, HAGIO Z
DONIETO, MARVIN JOSEPH E
DORADO, JUDY ANN V
DORADO, MARICAR C
DORDAS, NORLIE D
DORIA, MARK CEDRICK T
DORIG, MIKKA ELLA C
DORIGO, GELEEN C
DORIGO, JERICHO R
DORIGO, ANGELIKA R
DORINGO, JOHN CARLOS C
DOROJA, NICOLE MARY G
DOROL, ROLAND YANCY B
DOROMAL, IREIZZA A
DOROMAL, EZEKIEL WILSON M
DORONDON, MARY JEAN D
DORUELO, SOPHIA FRANCESCA N
DOTAROT, SHANE L
DOTILLOS, CHRISTINE MARY S
DOYDORA, JOHN MICHAEL D
DOYOLA, JASPHER LOIS B
DRILON, JACKIELYN ROSE B
DRUECO, JUAN MIGUEL D
DRUZ ALI, RAQUEL L
DRUZ ALI, SEAN RAJID L
DUA, ANGELIKA O
DUABE, AILEEN JOY M
DUAMAN, CYPHINE MAE A
DUANO, SHIELANIE A
DUARTE, REGINE A
DUARTE, JOANA MARIE N
DUASO, MA MAIA JANESSIA G
DUBLIN, JENNIFER JOY G
DUCUSIN, RONALD ALLAN N
DUCUSIN, MARK ANTHONY P
DUCUT, ANGELICA O
DUE AS, MARJORIE DC
DUEÑAS, CAMILLE M
DUEÑAS, JERICHO F
DUGAN, RICHELLE Q
DUGAN, JAQUELINE B
DUGAYO, MEREJOYCE L
DUGENIO, JIMLENE CHARIZ M
DUJAPA, MARK ANTHONY B
DUKA, HANNAH BEATRIZ D
DULAY, EDSHA M
DULAY, IRENE JESSICA B
DULDULAO, HANNAH RHEENA C
DULGACH, DIANNE LYNN A
DULLAS, JULIE PEARL Z
DULPINA, JOHN KENNEVIE S
DULPINA, JHONALYN D
DUMACIL, JEDDAHNEZZ T
DUMAGUING, CARLO M
DUMALAGAN, JUDY ANN P
DUMALO, GRACIELLE ANNE D
DUMANCAS, JOHN MICHAEL C
DUMANDAN, JOSE MANUEL DR
DUMANGAS, ALYSA G
DUMANGON, CHERRY ANN A
DUMAPI, MA ZENAIDA ELLY A
DUMAPI, MARIA YVONNE A
DUMAPLIN, DENNIS D
DUMLAO, MARY GRACE P
DUMLAO, JUAN MIGUEL C
DUMPIT, FRANCE AZHELLE M
DUNGAO, MARIELLE ANDREA B
DUNGCA, LEONARD ISABELO P
DUNGO, JUNE WILBERT D
DUQUE, NERISSA MAE S
DUQUE, CHRISTIAN F
DUQUE, DIMPLE GRACE P
DUQUE, CINDERELLA A
DUQUE, BEULAH GRACE A
DURAN, KLEVE MICHAEL C
DURAN, MARIEJOY G
DURAN, MEL JANE A
DURAN, JOHN HADRIAN A
DURAN, JOANN A
DURANA, GERLIE O
DURANTE, EFREN I JR.
DURANTE, RONALD C
DURBAN, BERNADETTE C
DURON, RUSHELL ANN M
DURON, JASON YMOR C
DURON, CELESTINE JHEA A
DURUIN, JHON MAR M
DUYAG, JESSICA A
DY, HENRY U
DY, MARK PAUL P
DY, MYLAH V
DY, JAMES ANDREI G
DY, KHYLLE RICH B
DY, ADRIAN JANSEN M
DY, CLARISH JOY A
EA, RIA NI A A
EBALDE, MARY JOYCE M
EBALIG, RAZIEL B
EBALLA, JOYCE G
EBIN, DEBORAH AMOR M
EBIN, JANE M
EBITNER, YVETTE D
EBOJO, CHARISSE S
EBOL, DOWELL DEE F
EBOL, JOSHUA A
EBORA, QUEEN ANNE VENUS B
EBRADA, IRA B
EBREO, JETHRON J
EBREO, MARIA YSABELA ANGELA B
EBRON, ALYSA JOYCE C
EBRON, NATHANIEL S
EBUEN, ALVIN JERICHO L
ECAP, CARLA E
ECHAGUE, AKIRA KAYE P
ECHANO, DESMOND P
ECHAVEZ, ANNA ISABEL T
ECHEGORIN, PIA ANGELINE B
ECHIVERRI, EARLE KENDRIC G
EDEM, KEVIN LLOYD C
EDIOS, JESSICA L
EDIOS, JENNIMY L
EDIZA, JOSHUA C
EDOROT, CHERICO V
EDRADAN, MA NYLRA GENE G
EDU, JUSTINE WYNN V
EDUARTE, YVETTE ERIN F
EDUAVE, KYLE IVAN P
EFONDO, GEORGE T
EGARGUE, ANTONETTE S
EGIPTO, GEORSON ROSS I
EGOY, PIA ROSE M
EINA, MA RICA B
EISMA, KYLE CHRISTIAN D
EISMA, JEFERSON F
EJERCITO, JORELYN S
EJERTA, MA LOURDES
ELAMPARO, EDELYN R
ELARDO, JEMIMA E
ELE, MA MAE D
ELEAZAR, SHANE EIDREF S
ELEPIAN, ROSEMARIE M
ELEQUIN, LORIEVELL C
ELHIG, NUMEROS P
ELIGIO, JEZREEL M
ELINON, EUGENE SA
ELIPANE, DANIELLA G
ELIZAGA, MIRIAM B
ELIZALDE, JASON C
ELIZARDE, MARC JASPER D
ELLI, JASMINE DOMINIQUE A
ELLI, ANTONETTE L
ELLORDE, JONATHAN R
ELLORIN, RACHEL JOY S
ELLORINCO, ELEONOR B
ELMIDO, JUAN MIGUEL S
ELUM, FAHD FRONDIZI F
ELVAMBUENA, JHANNET A
EMALADA, JIMWELL STEVENS P
EMBANG, ALFATIMAH D
EMBARCA, IVY GIRL V
EMBARCA, JHANREY V
EMBAY, SELON Q
EMBILE, JACK MEDAL E
EMBILE, MARK NEIL D
EMLANO, BABELYN C
EMOCLING, JONATHAN ANDREI
EMPERIO, JANE MIE G
EMPILLO, MA JONALYN P
EMPIZO, RICA MAE D
EMPLEO, JOEL O
EMPLEO, SHELLA MARIE M
EMUSLAN, SHELUMIEL M
ENCARNACION, JAMIE C
ENCARNACION, ANGELA GREY M
ENCELA, GERALDINE JOY M
ENCIERTO, HAROLD A
ENCINARES, RICA MAE P
ENCINAS, MELDY C
ENCINAS, ALDRIN JASON S
ENCIO, JOHN HENRY C
ENCISA, MARK VINCENT B
ENDAYA, ARISTOTLE JOSHUA T
ENDAYA, ARNEL L
ENDAYA, CHARMAINE M
ENDOZO, CAROL D
ENDOZO, RALPH ACHILLES R
ENDRINA, ZAHREN FRANCE M
ENECITO, JASMINE MARIZ E
ENEMIDO, CRISTAL C
ENERIA, NHICOLE IANNE D
ENGALAN, ELIAH MAE M
ENGALAN, NORMAN C
ENGKAS, CHARLYNE J
ENGLE, PAULINE C
ENGO, PAULO JOSHUA D
ENGRACIAL, RICKY R
ENOC, RHEA SHIELA E
ENORME, DIANNE CAMILLE M
ENORME, JIMO C
ENOY, CIRILEN D
ENRIQUE, LOREN ARN E
ENRIQUEZ, KIN L
ENRIQUEZ, JEROME ANGELO B
ENRIQUEZ, MARIA ANGELA VICTORIA C
ENRIQUEZ, SHARNEY HAZIEL A
ENRIQUEZ, ARESTON H
ENRIQUEZ, AVRIL NAOMIE V
ENRIQUEZ, BRYAN P
ENRIQUEZ, FRANCIS KRIST ANTONIO A
ENRIQUEZ, ANTHONY JUDE DONNERIQUE R
ENRIQUEZ, ALAIZA B
ENRIQUEZ, SAMANTHA YVONNE R
ENRIQUEZ, MA MIA O
ENRIQUEZ, MARVIN P
ENRIQUEZ, HAINNES PAUL F
ENRIQUEZ, ANGELA CRISTINE B
ENSOY, JAQUILINE I
ENTILA, RACKIM M
EPIZ, JOEREL
EPORAC, KRISTINE HAZEL A
EQUINA, ELIJOHN ANDRE D
EQUIPAJE, JENNY CRIS Q
ERADO, JOANNE N
ERESARI, GENESIS R
ERESMAS, ARVI RUIZ C
ERFE, MIGUEL NIKOLAS E
ERGINA, BALDWIN S
ERILLA, HERALYN R
ERLINA, LOVELY B
ERMINO, RENN MARGOTT R
ERMINO, BRYAN ANGELO A
ERMITA, CARL LEMUEL P
ERNI, EVERLYN R
EROJO, LEDY JANE C
EROSA, THEA T
ERTO, CHARLENE JOY M
ESBER, AWATIFF M
ESCALANTE, CAIRA MAE S
ESCANDOR, KENNETH P
ESCANDOR, JOE LOUIE C
ESCANO, MART REINIER S
ESCARNUELA, ANGELINE E
ESCARNUELA, ANGELICA E
ESCAVILLA, SHARMAINE B
ESCAYDE, ROSANA KIM A
ESCLAMADA, ANA VICTORIA D
ESCLANDA, CHRISTIAN JOSEPH G
ESCLANDA, VINCENT EUGENE G
ESCOBAR, JHON REY A
ESCOBAR, BERFEL T
ESCOBIA, JOSEPH CLARK A
ESCOBIDO, GABRIEL ANGELO V
ESCOBIDO, LAURENCE IMMANUELLE V
ESCOPETE, CHRISTIAN P
ESCORIAGA, MARY ROSE O
ESCORIAL, JOEBERT T
ESCOSIO, OHBEE CHRISTIAN WILL G
ESCOSURA, BRIAN B
ESCOTE, RACHELLE HONEYLET C
ESCOVIDAL, MISSIE P
ESCRAMAN, MARILY V
ESCRESA, PEARL DANELLE C
ESCUBIDO, REDLLY FRANCIS B
ESCUCHA, MANUEL ALEJANDRO P
ESCUETA, NEMARIE L
ESCULTERO, JOSE MARCO B
ESCULTURA, NICOLLE HYDE D
ESER, VIVIEN FE F
ESER, MICHELLE S
ESGANA, MCJHIM F
ESGUERRA, EDWARD MARCUS R
ESGUERRA, MICAELA ROSE C
ESGUERRA, JOHN CARLOS C
ESGUERRA, RODOLF E
ESGUERRA, LOVELY R
ESGUERRA, MARINELLA P
ESGUERRA, AARON JOHN D
ESGUERRA, DANNIA G
ESGUERRA, CLARIZZE S
ESIOS, HANNAH ZOE D
ESLAO, DAVID M
ESLAVA, JOBERT S
ESLAVA, PATRICK G
ESMADE, MARK A
ESMAEL, JHOANA A
ESMAIL, JUSTINE JANE B
ESMERALDA, CHARO MARIE M
ESMILLA, KIM LOUIE A
ESPA A, ALEX N JR.
ESPALDON, JAN HERSHEY V
ESPAÑOL, KAREN CLAIRE N
ESPAÑOL, RONEIL P
ESPAÑOL, MARK AL JHUN A
ESPAÑOLA, ANGELICA
ESPANTO, JASTINE MONIQUE C
ESPARES, ELSALYN O
ESPARES, ALLAN JAMES S
ESPARES, ALIAH JANE S
ESPARTERO, JHANCINE MAE Y
ESPARTERO, DANICA S
ESPARTINEZ, MARIA VERONICA
ESPARTIRO, LANCE MARKO M
ESPARTIRO, MYAS ANGELA M
ESPAYOS, KATHERINE D
ESPAYOS, LYKAH G
ESPEJO, KENNETH JOY C
ESPEJON, JEFFERSON G
ESPELETA, KRISTINE L
ESPELETA, MYLEEN V
ESPEÑA, CORNELIUS L
ESPENIDO, ARCH RAPHAEL V
ESPERANCILLA, LEVI JOIE V
ESPERANZA, CLARISSA M
ESPERAS, NIMRODE N
ESPERAT, RONA YZABEL S
ESPERE, MICHELLE FE C
ESPESO, JILLIAN QUENNIE A
ESPESO, LANCE BRUCE JAN L
ESPINA, FRANCISCO L II
ESPINA, MARJORIE C
ESPIÑA, RHOFERT RIO T
ESPINO, JANN LAKSMI C
ESPINO, CHRISLA MAE D
ESPINO, MARIE CHARLA A
ESPINO, GABRIEL ALFONSO S
ESPINO, MARIA ALYSSA B
ESPINOLA, CYREL D
ESPINOLA, JIM E
ESPINOSA, CHRISTIAN C
ESPINOSA, ANNA MARIE N
ESPINOSA, EDELYN MAE S
ESPINOSA, JHONRICK ANGELO E
ESPINOSA, RONNAMAE B
ESPINOSA, DHENZEL JOHN O
ESPINOSA, JOHN LLOYD E
ESPINOSA, CIARRA PATRICIA V
ESPINOZA, LESTER M
ESPIRITU, CHRIS JUSTINE S
ESPIRITU, FREDERICK NESTOR D
ESPIRITU, ERICKA MAE B
ESPIRITU, ELSHA MARGARITA P
ESPIRITU, ROSELA F
ESPIRITU, PATRICK
ESPIRITU, MARY GRACE B
ESPIRITU, SAMANTHA FAYE R
ESPIRITU, KIMBERLY ANNE E
ESPIRITU, CHARMAINE R
ESPIRITU, CINDY R
ESPIRITU, OLIVER Y
ESPIRITU, ROCHELL N
ESPIRITU, MA ROZAN VERNADETTE M
ESPORTUNO, DARLIN KATE L
ESPOS, MARK EDWIN D
ESPOSO, DANIELLE MAE A
ESQUEJO, DENISE DG
ESQUIERDO, MARJORIE B
ESQUILONA, JAMAICA J
ESQUIVEL, JAYSON V
ESQUIVEL, JIMWEL F
ESTABILLO, LOVELY JOY S
ESTABILLO, ERIKA EIZA N
ESTACA, LYCEL KATE A
ESTACIO, RICHMOND EARL D
ESTACIO, GENUEL GERALD J
ESTACIO, DAN RENZO D
ESTACIO, YSAH C
ESTACIO, DIANNE P
ESTACION, KRISTINE JOY R
ESTACION, DANA ELAN P
ESTANDARTE, MAILEEN A
ESTANDIAN, JAN PATRICK C
ESTANISLAO, SHELAH MHAY L
ESTAÑO, RYAN EVAN T
ESTAVILLO, DONNA MAE P
ESTEBAN, RYAN B
ESTEBAN, JHALEN I
ESTEBAN, MA LORELIE T
ESTEBAN, FRANCE GABRIEL S
ESTERA, JEFFREY B
ESTETA, HAZEL ANDREA L
ESTEVANEZ, MARK LESTER A
ESTEVES, STEVEN G
ESTEVES, ROLYN MAE C
ESTIALBO, JOMAR Y
ESTILLORE, YNA SOPHIA E
ESTILLOSO, SHERIL T
ESTIMADA, MARK ANGELO L
ESTINO, NUR-ALIH J
ESTIOCO, EARL JUSTIN A
ESTIVA, ANTHONY
ESTOESTA, JUSTINE D
ESTOLANO, HAZEL D
ESTOLOGA, ERNEST ROBERT A
ESTOMAGUIO, HANNAH MICHAELA B
ESTOPIA, CHERRY B
ESTOR, REYMART B
ESTORNINOS, YGAN N
ESTORQUE, JESSIE MARIE F
ESTOYA, KAREN CAMILLE F
ESTOYA, BEJAY A
ESTRADA, TRISHA VALERIE P
ESTRADA, MARY CHRISTINE MAGDALENE G
ESTRADA, ANGELYN SHANE D
ESTRADA, JUSTIN B
ESTRAVO, EILEEN A
ESTRELLA, JUSTIN LOUIS T
ESTRELLA, JIREH KENN T
ESTRELLA, RICKY D
ESTRELLA, RIGOR D
ESTRELLADO, GWYNETH KYLE D
ESTRELLADO, GERALD D
ESTRELLADO, GLADYS E
ESTRELLADO, ANGELOU M
ESTREMADORA, CRIST JOHN E
ESTREMERA, RICA GRACE D
ESTROBILLO, LEAN C
ESTUISTA, RAYVEN H
ESURE A, ZARINA L
EUD, MARTIN ALEXIS R
EUGENIO, ANNABELLE S
EUGENIO, KATRINA JANELLA A
EUGENIO, ARTURO M JR.
EULLO, JAYSAM R
EUROPEO, CHARISSE GIFT P
EUSEBIO, MARCO GIAN B
EUSEBIO, SAMANTHA D
EUSEBIO, NOEL N
EUSEBIO, MARIA RACHELENE T
EUSEBIO, RAD WESLEY C
EUSTAQUIO, RYAN N
EVANGELIO, RODRIGO O JR.
EVANGELIO, MARIA VALENTINA A
EVANGELIO, MICHAELA G
EVANGELIO, HANNA RIO V
EVANGELISTA, AUBREY JANN O
EVANGELISTA, ROSE ANN S
EVANGELISTA, NOEL BENEDICT B
EVANGELISTA, MARIA MANIRIA F
EVANGELISTA, JEANNE MAE C
EVANGELISTA, ANNIE C
EVANGELISTA, KATHERINE B
EVANGELISTA, DENICE ELISHA R
EVANGELISTA, JANINE B
EVANGELISTA, CARLA JANE C
EVANGELISTA, EL JOHN G
EVANGELISTA, TERESITA A
EVANGELISTA, LEZLIE M
EVARISTO, ERIKA FI-AH M
EVASCO, AMOR CORAZON C
EVIA, MARIE JODENE A
EVIOTA, RACHELLE ANN A
EVITE, KRISTINE KEITH I
EVITE, IVY MAE C
EXCONDE, ELISON P
FABELLAR, MARK NATHAN M
FABELLON, PIO JOHN DANIEL F
FABIA, MARJERIE A
FABIA, MICHELLE B
FABIAN, JOHN BRYAN B
FABIAN, GERMAINE
FABIAN, LAIZA MEI P
FABILLAR, BRYAN H
FABILLAR, JESSECA E
FABITO, RESHIEL G
FABONAN, MARY GRACE R
FABRA, FERDINAND ALVIN A
FABRE, JOHN ALVIN H
FABRIQUER, RIZA F
FABRO, ALDEN DERF C
FABROA, HANS ALFRED T
FABROA, HANS EMMANUEL T
FABROA, RONALD M
FABUL, FARRAH CARLYLE F
FABULARUM, DOROTHY S
FACIOLAN, LALAINE B
FACTURANAN, JEAN CLAUDE O
FADERANGA, KELSEY BEATRICE F
FADREGUILAN, MARLOU S
FADRILAN, CRISTINA MARIE M
FADRIQUELAN, JEA JEAN V
FADUL, JIANRO F
FAINZA, JOAN V
FAISAL, SATRA A
FAJARDO, JOHN LUIGIE
FAJARDO, RYZZA A
FAJARDO, RIAN GEM C
FAJARDO, RHENZ VICTOR R
FAJARDO, MARY GAY EDITT E
FAJARDO, ROSWIN GEREMY E
FAJIL, LYCA MAE F
FAJUTNAO, CATHERINE E
FAJUTRAO, ATASHA IRA T
FALCASANTOS, BENEDICT JER A
FALCATAN, STEPHANIE CLAIRE
FALCES, ALFONCE KENTH N
FALCON, FRANZ LEWINCE E
FALCONI, DENNIS GREGG D
FALCULAN, EDLYNNE KATE G
FALCUNIT, CLARISSA A
FALCUTILA, LEOBERT M
FALIP, HAROLD N
FALLARCON, JONELYN T
FALLARCUNA, KIM O
FALLARIA, KENNETH GABRIELLE L
FALLORINA, GEORGIA T
FALTADO, JESAMAY S
FAMADICO, JOSEPH M JR.
FAMILARAN, RAVEN JOSEPH L
FAMINI, APRIL JANE B
FAMINI, SERENE GEDDALIAH
FAMISAN, ALEXA MARIE B
FAMOLERAS, JACKILYN R
FAMORCAN, PRINCESS C
FANIA, CELINE NICOLE T
FARAON, RONALDO V JR.
FARE, RICA MAY L
FAROCHILEN, KIMBERLY M
FAURILLO, HAZEL KISSES MILLEN R
FAUSTINO, BRADLEY JAN E
FAUSTINO, ARRIANE LEORENCE D
FAUSTO, RHEENA LORAINNE L
FAUSTO, MARK JOHN V
FAUSTORILLA, JOHN MARK CELO S
FAZONELA, IAN JEM J
FEBRERO, JESSICA MAE I
FEDERESO, JOHN PAOLO A
FEDERICO, MAUREEN ANN JOY F
FEDERIZON, VICTORIA V
FELICEN, FELIXBERTO B JR.
FELICIANO, SUZETTE S
FELICIANO, NEIL JOHN C
FELICIANO, ANGELO N
FELICIDARIO, JANINE A
FELICITAS, SHER LOVELY B
FELIPE, JEROME ERICK F
FELIPE, JULIUS E
FELIPE, FRANCIS MAE G
FELIPE, ARVIN JOSEPH
FELIPE, SOPHIA G
FELIPE, BEATHAM SONEILLE MARITHE A
FELISARTA, SARAH S
FELISMINO, ANAGLORY M
FELIZARDO, SAIRA M
FEOLINO, ZALDY A
FERFAS, GRESYL JAN B
FERIA-JOSON, KRISTINE JOY T
FERMARAN, RHEA ANN JOY N
FERMIN, MARK JOSEPH G
FERMO, MARK J-B R
FERNANDEZ, KARL OSCERIO B
FERNANDEZ, VINCENT ALLEN C
FERNANDEZ, RICKYLENE A
FERNANDEZ, JO ANDREO F
FERNANDEZ, MA DENNISE M
FERNANDEZ, JEIMAR S
FERNANDEZ, JAMES PHILIP C
FERNANDEZ, JEWYLINE B
FERNANDEZ, ERICA JOY A
FERNANDEZ, BETINA GRACE T
FERNANDEZ, SAMANTHA ROSE R
FERNANDEZ, JEROME D
FERNANDEZ, FRANCESCA MAXINE Z
FERNANDEZ, JUSTIN RENE S
FERNANDEZ, JOMARI V
FERNANDEZ, JULIUS FIDEL G III
FERNANDEZ, MARK IAN S
FERNANDEZ, DANICA G
FERNANDEZ, NIÑA DREXEL V
FERNANDEZ, ALYSSA MAE B
FERNANDEZ, SANLY P
FERNANDEZ, PRINCESS CLARISSA O
FERNANDEZ, NIKKA ALYANA P
FERNANDEZ, MICHELLE Z
FERNANDEZ, WINAH DONNA M
FERNANDEZ, MARY THERESE C
FERNANDEZ, GIANFRANCO V
FERNANDEZ, JESELLE V
FERNANDEZ, RAENO JIB D
FERNANDEZ, MONIQUE ANGELA C
FERNANDEZ, JESSAMIFLOR T
FERNANDEZ, MARIA NICOLE
FERNANDEZ, ANGELICA JOYCE S
FERNANDEZ, ALDRIN M
FERNANDEZ, EDMARSON S
FERNANDEZ, ANN CAMILLE B
FERNANDEZ, RIZZA A
FERNANDEZ, DAISYBEL A
FERNANDEZ, ENGILYN D
FERNANDEZ, RAMMEL S
FERNANDEZ, INNA MAE C
FERNANDEZ, NORMAND E
FERNANDO, DENISE RIEANNE S
FERNANDO, WEEN ROSE R
FERNANDO, JEREMIAH C
FERNANDO, ANGELA D
FERNANDO, RUTH B
FERNANDO, JULIAN ALVIN PAOLO A
FERNANDO, REBECCA BIANCA K
FERNANDO, ERICKA MAE E
FERNANDO, JOY
FERNANDO, JOANA
FERNANDO, RYAN JEYRALD L
FERNANDO, MARY ANN M
FERNANDO, ROSEMHER B
FEROL, JOSHUA H
FEROLINO, MARJORIE A
FERRAN, AMINA MAE F
FERRANDO, FRANCES RAMONA D
FERRER, MICHAEL KENNETTE S
FERRER, CZARINA LYNE R
FERRER, RAE ENOLA DANIELLE C
FERRER, MARTIN NICHOLO A
FERRER, MA RIAMYR T
FERRER, RHEA KAREN O
FERRER, JERICO M
FERRER, RINAH JOY M
FERRER, KRISTELA V
FERRER, VINCE IVERSON P
FERRER, HARVEY JEFF E
FERRER, SHARON L
FERRER, KAREN P
FERRER, JONHABEL L
FERRER, MARIELLE D
FERRER, ELLEN GRACE V
FERRER, ROMUALDO C
FERRER, KARL MICHAEL I
FERRER, PATRICIA MARIE T
FERRER, KEIZEL MAE A
FERRER, PETER JOHN B
FERRER, LEVI LANCE L
FERRER, DIANA FLORENCE M
FERRERA, JESSA F
FERRERAS, SIERA M
FERRERAS, JESTONI G
FERRIOL, RENAGALE E
FERWELO, MELODY S
FESARIT, JOY MARIE M
FETALINO, MEDELYN L
FETALVER, LIEZL U
FETALVERO, IVY D
FETIZANAN, MICAELLA RAIGN B
FEUDO, PATRICIA NICOLE
FIANGO-OK, JINKIE M
FIEDACAN, JHONIA PAULETTE D
FIEDALAN, JAMES JOSHUA M
FIEL, ALBERT
FIELD, JONNA-LYN M
FIETAS, GLAIDEL L
FIGUEROA, CORINNE ANNE B
FIGUERRA, ADRIAN A
FIGURON, EUNICE A
FIGURON, EUGENE B
FILASOL, KRISTINA L
FILIPINO, ABEGAIL LOIS D
FILLARCA, REYMAR G
FILLARTOS, MICHELLE R
FINO, DANA TRISH ANN C
FIRMALINO, RUZIEL C
FLAGNE, CHARMEN V
FLAMEÑO, FELIZE MARNELLI S
FLESTADO, MA ERIKA
FLOR, GERARD E
FLORA, ROXANNE T
FLORDELIZA, DARWIN Q
FLORDELIZA, ARREN A
FLORENDO, ADELINE T
FLORENDO, JIRAH D
FLORENOSOS, PAMELA L
FLORES, MARK JUSTINE T
FLORES, FRANK ALBERT B
FLORES, JUAN EUGENIO G II
FLORES, BETTINA ROSARIO G
FLORES, MA ERIKA S
FLORES, MC CLARK D
FLORES, JULIE ANN PEARL Y
FLORES, PATRICIA MAE L
FLORES, MAE JHUNELLE B
FLORES, NOELA M
FLORES, MARLETH B
FLORES, DESIDERIO A JR.
FLORES, THEODORE JOHN C
FLORES, CHRISTIAN OLIVER M
FLORES, DIANNE RENEE P
FLORES, LENNIE MAE A
FLORES, JOHN CHRISTIAN G
FLORES, AIRA CYRELL G
FLORES, JEMMAE VAN M
FLORES, ALEXIS DANE B
FLORES, KLAUDINE Q
FLORES, MELISSA COLEEN D
FLORES, ELISHA MITRI M
FLORES, HEBREO DAVE G
FLORES, EDBON E
FLORES, JANICE S
FLORES, EDMUNDO G JR.
FLORES, JOSE BERDAN
FLORES, RAVEN V
FLORES, MILL JEANNE
FLORES, KENNETH F
FLORES, CHARLENE B
FLORES, MAYLYNE B
FLORES, JEROME P
FLORES, BRENDA H
FLORES, RAYMOND PATRICK A
FLORES, JOHN GABRIELLE S
FLORESCA, MARY JOY P
FLORESTA, JAY BERNARD F
FLORIA, RHIEL JACOB T
FLORIANO, RICKY A
FLORIDA, JANNAH GAIL D
FOMBUENA, MARRY ANN C
FONTABLA, PAULA JOY C
FONTANILLA, JOHN MICHAEL P
FONTANILLA, PAULINE E
FONTANILLA, ROYCE JIM
FONTE, CARMAE L
FONTEJON, MA LUISA M
FONTILLAS, STEPHEN ALLEN L
FORBES, CAMILLE JOY G
FORBES, JULIE MAE R
FORCA, JOWARD HOBIE B
FORESCAL, RONNIE H
FORFIEDA, ERIKA T
FORMANES, MIKHAELLA M
FORMENTERA, LOUVIE LYN M
FORMENTO, JANINE MARIE Y
FORMES, RICARDO L III
FORMILLEZA, JAMIL Z
FORNALIZA, KIMBERLY JEAN A
FORNOLES, TEODORO A JR.
FORONDA, ARLON C
FORONDA, ARVIN C
FORTADEZ, ROMMEL S JR.
FORTES, JOAN P
FORTEZA, LIZETTE M
FORTIN, FRANCESCA T
FORTUN, KIM TRISTAN D
FORTUNA, CZYRRA MARI Y
FORTUNA, VINCENT JAMES T
FORTUNATO, JOHN FERNAN E
FORTUNO, GLORY JEAN P
FOSTANES, CORRIENE C
FOSTER, CHRISTINE JOY T
FRADEJAS, PRINCESS PEARL B
FRADES, SOFIA JOYCE B
FRANCIA, KYLA T
FRANCIA, FLORENDO C JR.
FRANCIA, JONNA MAE S
FRANCIA, NIÑO CEEZAR A
FRANCISCO, THEODOR JED M
FRANCISCO, MARIELLE N
FRANCISCO, CHAEREMON T
FRANCISCO, ROJAN LEO R JR.
FRANCISCO, MA MHARGOTE D
FRANCISCO, CARLO S
FRANCISCO, JAMIR H
FRANCISCO, MYVY
FRANCISCO, NEILBIHO G
FRANCISCO, ALLAN C
FRANCISCO, JOHN ALEXIS C
FRANCISCO, MA CHRISTINE G
FRANCISCO, ROBINSON L JR.
FRANCISCO, JESSY ANTHONETTE A
FRANCISCO, DAVID ISAIAH C
FRANCISCO, JHON RHICO D
FRANCISCO, JHEN MICA L
FRANCISCO, PATRICIA ANDREA A
FRANCISCO, ALLAIZA MARIE A
FRANCISCO, JUDE ALLAN R
FRANCISCO, RACHELLE JOY N
FRANCISCO, MILAN C
FRANCISCO, MARIEL B
FRANCO, ERIKA C
FRANCO, MARVEX M
FRANCO, JOE FRITZ M
FRANDO, FERDINAND L
FRANQUIA, RHEY R
FRAYCO, BENJAMIN IAN N III
FRAYRES, JOVELEEN F
FRIA, LEI FRENCHLEE B
FRIAL, CHRISTEL MARIZ
FRIAS, CHRISTIAN JADE S
FRIAS, FRANCE LORRAINE V
FRIAS, MARC HARRISSON M
FRIAS, MARK PAUL P
FRIAS, JOHN CHRISTIAN F
FRIGILLANO, KHYLE CATHRINE S
FROGOSA, RICKY BUCH E
FROILAN, AARON GRAY O
FRONDA, JULIANA MAGDALENE B
FRONDA, JAY-R E
FRONDA, ANGELA N
FRONDA, JOZAYDA D
FRONDA, VIA ALYSSA A
FRONDA, ROGENE ANDREW F
FRONDOSO, KENNETH RAENEIL
FRONDOZO, ALEXIS DIANNE A
FROYALDE, MYRA T
FUELLAS, HARRIET C
FUENTES, EULEAROSE S
FUENTES, CHRISTHENE P
FUENTES, FLORDELIZA A
FUENTES, ALFRED EDMUND T
FUENTES, JONELLE K
FUENTES, MYLENE GENEVIEVE B
FUENTES, JILL ABIGAIL S
FUENZALIDA, SOFIA MARIE P
FUGABAN, EARL NOEL O
FUGABAN, CRISTEL JOY T
FUGGAN, LAISHA MOFEI E
FULGAR, IAN F
FULGENCIO, HEIDI MAE M
FULGENCIO, FRANZ KRISTAN C
FULGENCIO, JIM CARLO L
FULGUERAS, JOAN C
FULLERO, ASHLEY S
FULLEROS, JOHN CHRISTIAN D
FULONG, NICAPEARL S
FULONG, ANABEL V
FUNTANARES, MARC JOHN
FURAQUE, ANGELIC G
FURIGAY, MARIA SHEENA P
FUSIN, JOHN PAUL F
FWLIX, SARA JOY F
GA, VON ROBERT M
GA, JEORGE MAE R
GABANZO, JULIUS RIC C
GABAT, LANCE MICHAEL L
GABAT, JAQUI MARIE F
GABAY, ANGELICA MAE S
GABAYNO, GEM JONBERT EMMANUEL A
GABAYNO, SHELA M
GABAYOYO, MHERA B
GABERTAN, JOSEPH BRIAN D
GABIA, RUFFA MAE R
GABILAN, ISACAR G
GABIS, MA JOY B
GABITANAN, ARJANN AVERY M
GABONADA, JOMALEN N
GABOR, JANN JOSHUA V
GABRIEL, KRISTEL P
GABRIEL, ELEAZAR EMIL G
GABRIEL, IVY NICOLE M
GABRIEL, RONALD RYAN P
GABRIEL, IAN KENNEDY S
GABRIEL, MARY ANN F
GABRIEL, RHONA M
GABRIEL, GABRIELLE ANN S
GABRIEL, ELIJSHA MEARI A
GABRIEL, RALPH MICHAEL S
GABRIEL, MICHAEL OLIVER J
GABRIEL, GERSON RYAN L
GABRIELA, KHIZYL MAE V
GABUMPA, RONALDO L
GABUT, JEZIELLE ANN A
GABUTAN, JAY-ANN P
GABUTERO, ROSE ANN M
GABUTERO, JEFFREY A
GABUYA, ROSELLE
GACAL, RHEA LYN M
GACES, MADELAINE GYN L
GACIAS, ROCHELLE G
GACIS, HAZEL S
GACUAN, ETHEL GRACE R
GACUMA, VIVIAN S
GACUYA, SHEENALYN O
GADDI, JEFFREY S
GADE, EZEM M
GADONG, CHARLOT O
GAGALANG, DINO GABRIEL A
GAGARIN, TRISHA ANN D
GAGATENA, GENESON H
GAITAN, RENIEL NACY C
GAJANA, MARJORIE
GAJE, MARLON P
GAJE, MARLON F JR.
GAJISAN, ANDREA A
GAJO, WILLOWY REINHART A
GAJO, AILA F
GAJUPO, FLOR GENICE B
GALABAY, SHIELA MAE A
GALADI, JONES JOMARI L
GALAGAR, MIKAELLA S
GALAGATE, MARY GRACE C
GALAN, ANJANETTE R
GALANDE, KATHRYN B
GALANG, CHERRY LYN M
GALANG, CHARLIZE JAHLEN T
GALANG, JASON KARL A
GALANG, KRISTINA V
GALANG, JOVEL G
GALANG, EDRIANNE MAY D
GALANG, GRAZIEL THERESE B
GALANGAN, ANDREW KENNETH T
GALANO, JOSEPH J
GALAPON, GILLIANE O
GALARIO, ABEGAIL R
GALAS, ROLLEN JAKE L
GALASAN, JOMARI M
GALASI, ANDREA SOPHIA RIVA B
GALAYUGO, JESSABELLE S
GALEON, CZARINA U
GALEON, PAMELA U
GALERA, LOVELYN L
GALERO, HENNESEY LOURICE S
GALGAL, ERICKA Z
GALGO, NEVARD N
GALI, FREDDIE P
GALICHA, JOY ANJENNETTE G
GALICIA, JANINE P
GALICINAO, JARA JEAN A
GALIGAO, ANDRIA T
GALINDEZ, KARL GABRIELE S
GALING, MARELYN D
GALINO, REMBRANT L
GALISANAO, MARIO C JR.
GALIT, KIMVHERLIE LEIZEN T
GALIT, MARK JOSEPH C
GALLANO, MARK JASON
GALLANO, TEODULFO H JR.
GALLARDO, ANDREA C
GALLARDO, JEROME S
GALLARDO, JUAN PAOLO A
GALLARDO, JUAN PATRICK A
GALLARDO, ANNA CLARIZZA F
GALLARDO, DARLYN JANINE L
GALLASINAO, CLAUDETH JHELENE A
GALLEGO, EDRIKA ROZCA O
GALLER, JOHN CHRISTIAN A
GALLETA, CHYNNA MAE V
GALLO, AILEN JOY M
GALLON, MARY ANN F
GALOR, CHRISTINE MAE T
GALORIO, JOHN PAUL T
GALOS, ANGELBERT G
GALSIM, PRINCESS VAN ANDRELLE A
GALURA, GABRIELLA ELOISA M
GALUSONG, CHEYENNE I
GALVAN, JOAN M
GALVAN, RALPH DIORREN A
GALVAN, ROLAND V JR.
GALVAN, ROSCHACK V
GALVAN, SHAINE A
GALVANTE, DARELL V
GALVE, ALEM BEA P
GALVEZ, KAYELEEN JAE S
GALVEZ, SYRA JOY D
GAMALO, ROMELITA A
GAMBA, JASMINE B
GAMBA, JOSE NOEL C
GAMBOA, JOSE HUGO R
GAMBOA, JEINA MORYNNE A
GAMBOA, BERLEN R
GAMBOA, KAREN T
GAMBOA, MA LESLIE S
GAMBOA, RACHELLE CARLYNETH O
GAMBOL, HANNA T
GAMEZ, EL MARIACHI LENON C
GAMIS, ROBERT JAY M
GAMIW, SHARMHAYNE JHOY A
GAMMAD, HYDRALYN T
GAMMAD, FRANCIS ROLAND P
GAMOLO, MICHELLE
GAMORANAO, AFIDAH A
GAMUEDA, MA DOLOROSA R
GAN, ANGELICA MAE L
GANADEN, RYAN JAY C
GANALON, JAY-ANN S
GANAR, ALLA HANNAH S
GANDI, ALLIAH SHAYE E
GAÑGAN, JOMARI D
GANGAYCO, MACIEL MARIEL C
GANGE, ALLYSSA J
GANGOSO, REYMOND B
GAÑO, MALVAR A JR.
GANON, ALYZA A
GANOTICE, ELSA N
GANTALA, SAMUEL E II
GANZAGAN, JOHN MICHAEL J
GAPASIN, JELLY ANN B
GAPPE, RALPH JAYSON L
GARADOS, DENISE KAYE G
GARADOS, DANIELA KATRICE G
GARALDE, ARJAY B
GARAN, JOY ANGELINE C
GARBO, MICHELLE T
GARCES, YOCHABELLE C
GARCES, YEDDA ALLANA C
GARCIA, KARAH M
GARCIA, CAMILE P
GARCIA, KEMP M
GARCIA, JOHN PAUL A
GARCIA, JERICO B
GARCIA, CHERRY GRACE T
GARCIA, MERVIN D
GARCIA, MARY KRISTINE P
GARCIA, ERBRANDO C
GARCIA, ZAIRYLLE JOICE T
GARCIA, JOHN MORI
GARCIA, GENIVIVE
GARCIA, JHALLE PAULO C
GARCIA, JEZREEL D
GARCIA, JICELLE D
GARCIA, RIZALDY S
GARCIA, JULIUS IAN OLIVER C
GARCIA, ANGELICA C
GARCIA, NICOLE C
GARCIA, LEOANNE A
GARCIA, JOHN KERWIN D
GARCIA, MARK LESTER G
GARCIA, BRENT MICHEAL D
GARCIA, ELLENROSE JOY B
GARCIA, CHRISTINE MAE H
GARCIA, JOCEL ANN E
GARCIA, DEA GRACE M
GARCIA, MICHAEL R
GARCIA, RENZ MICHAEL M
GARCIA, LUDWIG VAN C
GARCIA, ELIZA MAE C
GARCIA, LANCE CARLEN
GARCIA, HIMERIO JULIAN G VIII
GARCIA, RONALD M
GARCIA, REMY T
GARCIA, TRICHA ANNE MARIE C
GARCIA, KARL ANDREI F
GARCIA, SHEILA JOY P
GARCIA, ERICA MAY B
GARCIA, KURT LANCE T
GARCIA, JAYZIETH P
GARCIA, JOSHUA GABRIEL R
GARCIA, SANDY STORN T
GARCIA, ROMMEL, B
GARCIA, DUSTIN A
GARCIA, JOHN MICHAEL
GARCIA, CHARLENE MAE C
GARCIA, RACQUIZZA FALMA L
GARCIA, LUKE ANDREI P
GARCIA, BERNIE L
GARCIA, GRELEZLIE YVONNE P
GARDE, CLIFFORD GRANT A
GARDIOLA, MARIA VERONICA S
GARDOCE, SHIELLA R
GARDUCE, MARIANNE FATIMA F
GARGANERA, ROY DOMINIC O
GARGAR, KRISTINE JOY S
GARINO, RIA ANNE E
GARIO, MA BERNADETTE E
GARLAN, ANNALIE V
GARMA, ANNE JELLIE P
GARRA, KLARYZZ H
GARRATE, JARENCE B
GARROTE, JOHN BYRON M
GARVEZ, CARYL ROSE I
GARVIDA, EUBELLE LOIS C
GARVIDA, IRA DENISSE Y
GARVILLES, CHERYL IVY O
GARZON, LORENE D
GARZON, IRAH FAYE B
GASATAN, KATHERINE S
GASCON, HEYZIEL ANN C
GASMEN, PERLITA E
GASMEN, TREXIE E
GASPAR, VANESSA C
GASPAR, MARK JOSEF V
GASPAR, LEA MONIQUE R
GASPI, ARA MAE J
GASPI, KENNETH F
GASTILLO, ROSELYN G
GATCHALIAN, CHRISTIAN RHIO SP
GATDULA, CLARENCE A
GATMAITAN, RIA GWEN R
GATMAITAN, JULIUS MARVIN P
GATMAITAN-EMPINO, DHINJHEN ALMAR G
GATPANDAN, ANDREA GAIL B
GATTO, SEPTIAN A
GATUZ, MARY ANN Q
GAUAT, CRIS G
GAUDARIO, JOHN JULIUS P
GAUDIEL, JOHN ARJON T
GAUDIEL, MARK RANIEL T
GAUDIER, DANIELE LOUISSE A
GAVAN, JOBELLE ALEXIS N
GAVINO, KIANA ALIYAH D
GAVINO, IBA JAY P
GAVINO, ZETH JOSHUA G
GAVIOLA, JHONALYN B
GAVIOLA, JOANNA MARIE B
GAWARAN, KRISTOFFER ANAKIN B
GAWILAN, MAIONA S
GAYANES, RAILYN MAE M
GAYETA, JIM CZEDRICK A
GAYONDATO, IRISH ANGEL B
GAYONDATO, JULIE ANN T
GELACIO, MARIELLE ANNE F
GELENA, AYEN JOY M
GELI, LAMBERT G
GELI, CELINE A
GELINA, MARIANNE ALTHEA B
GELIZON, MARY JOY C
GELLA, CHRISTINE JOY L
GELLA, SOPHIA GABRELLE V
GELLANG, CLAUDINE ANN G
GELOTIN, JEANETTE F
GEMENIANO, CARLITO G
GEMENTIZA, AVERY JOULIENNE M
GEMINA, CARL ANGELO M
GEMINIANO, APRIL G
GENDEVE, PATRIZ ACE M
GENER, ARLAN JOSEPH O
GENER, KRISTINE MICAH O
GENEROSA, MEIR STEPHEN J
GENILZA, MARIANNE S
GENOVE, CRIZHA MAE A
GENSON, CRISLYN P
GENTULLAGA, JEFFREY R
GERANCO, ILOU G
GERBABUENA, JAY-AR I
GEREÑA, MICHELLE B
GERERO, KRISTAL ANN A
GERMAN, RONNIECA MAE E
GERNA, JECCA MAE R
GERNALE, LYN C
GERNALE, JOHN MATTHEW T
GEROCHE, ANNA RHOMA E
GERON, DIANA LIZ O
GERONA, MELMARI T
GERONG, RUTHCHELH M
GERONGCO, FLORIE MAY P
GERONIMO, MICHELLE ERIKA F
GERONIMO, ROSSANIE G
GERONIMO, HOMER Y
GERONIMO, MA KRISTINE JOY G
GERSALIA, PAULA BIANCA A
GERVACIO, SHARMAINE N
GERVACIO, ALVIN P
GERVACIO, FRANCIS ANDREW R
GERVACIO, SHIERRA MAE SZE CHING B
GERVACIO, PAULA BIANCA V
GESLANI, RENDEL E
GESLANI, HARRIETTE C
GESMUNDO, JERICHO I
GESTIADA, ROSELLE U
GETINO, MAE M
GIACAO, GRANT IAN C
GIANAN, FRANCES ISABEL G
GIANAN, RONELISSA L
GIANAN, CARA AYANA MARIE O
GIANAN, RAIN MARJI S
GICARO, LAARNE T
GICARO, RRYNE T
GIDAYA, CEEJAY M
GIDO, GWENA MAY F
GIGANTO, MA PERPETUA M
GILBUENA, CRES ANN M
GILLACO, JAYSON V
GILLEGO, EDDIE D JR.
GIMENA, VHENLYN D
GIMOTEA, VERNA PEARL M
GIMPES, ABELYN V
GINCIANOS, KRIZZ MADEILENE B
GINES, MARIEL R
GINTURO, JOHN LUKES A
GIOCADO, KAREN T
GIRON, GRACIELE JOY C
GIVERO, JOEL R
GLACITA, LORENA A
GLEMAO, JERVIS L
GLICO, MICHELLE M
GLIMANE, REMIGILDO D
GLINO, JOHN MARK C
GLOR, CHYNNA BIANCA T
GLORIOSO, HAROLD S
GLOVO, JENNY EVE J
GLUDO, KIM CIELO G
GO, CHRISTIAN MARSHAN L
GO, JONATHAN V
GO, MARY ROSE
GO, WYATT P
GO, MARC WILSON F
GO, GIAN CARLO D
GO, JASMEL L
GO-ACO, LARA MARI BEATRIZ P
GOBANGCO, ELIZABETH M
GOBANGCO, CHRISTIAN Q
GOBANGCO, SHIELA MAE A
GOCELA, NIKA ELLA S
GODINO, KRISTY M
GODOY, RHEA A
GOGO, PAMELA R
GOHIL, CHRISTINE DIVINE B
GOHILDE, RAVEN M
GOLE CRUZ, MARK TIMOTHY C
GOLIMLIM, GHEAN A
GOLINGAY, JOHN DALE KARLO C
GOLPO, JESSICA L
GOMEZ, ANN MARGARET G
GOMEZ, ROMELLIE E
GOMEZ, ALLAN D
GOMEZ, MARK ARIEL P
GOMEZ, VERONICA B
GOMEZ, MA FAITH G
GOMEZ, HARRAH ELLA MICAH A
GOMEZ, JADE MARVIE S
GOMEZ, ROSARIO CONCEPCION L
GOMEZ, EDUARDO V JR.
GOMEZ, RAQUEL P
GOMEZ, EDWIN M III
GO-MONILLA, MARY AGATHA A
GONAYON, JULIPA O
GONDA, EIRISMAE R
GONESTO, KRISTINE JAY R
GONO, RIKKI MAE A
GONOCRUZ, ERICA L
GONORA, REGINE T
GONOS, JOHN DEE
GONOWON, ERIKA MAE B
GONZAGA, ROMMEL S
GONZAGA, ALLEN L
GONZAGA, GEMMALYN C
GONZAGA, ALLONA JOY L
GONZAGA, GERARD B
GONZAGA, JONA ABIGAIL G
GONZAGA, JENNIFER M
GONZAL, CATHY JANE C
GONZALES, KEMBIRLY P
GONZALES, MARY ANN P
GONZALES, DENIS MAE C
GONZALES, CELINE IRISH G
GONZALES, ANTHONY V
GONZALES, MAICA O
GONZALES, JOSHUA PAOLO L
GONZALES, JEIZA APRIL L
GONZALES, REX B
GONZALES, DENIELLE C
GONZALES, FEBE B
GONZALES, JULLIAN ANDRE L
GONZALES, ROSE ANN MARIE E
GONZALES, SOFIA GAIL B
GONZALES, HANZ L
GONZALES, JEFFREY
GONZALES, ANAMAE M
GONZALES, KAREN F
GONZALES, MARILOU Y
GONZALES, CAMILLE ANNE A
GONZALES, JHECEL S
GONZALES, ZYRA N
GONZALES, JANINE G
GONZALES, ARCEE F
GONZALES, REALYN C
GONZALES, ROSE MARIE A
GONZALES, HYACINTH PEARL Z
GONZALES, NEIL PATRICK R
GONZALES, SHYLA MAE R
GONZALES, EROMIL B
GONZALES, RONALYN G
GONZALES, CIARRA ROXANNE G
GONZALES, GIAN CHRISTOPHER D
GONZALES, KRISTHEL B
GONZALES, JONALYN C
GONZALES, ALEXIS C
GONZALES, LEAHLOU J
GONZALES, RANDY C
GONZALES, MELVI A
GONZALES, PRINCESS MAE T
GONZALES JR, NOEL C
GONZALEZ, RIZHIA NINA L
GONZALO, JEMIMAH T
GONZALVE, CHRISTINE MAY P
GOPEZ, FATIMARY P
GORDONAS, LYN A
GORON, MAC DOUGLAS P
GOROSPE, ARTHUR T JR.
GOROSPE, ROSEMARIE E
GOROSPE, WENDA CAMILLE D
GOROSPE, VHEA JHOYCE F
GOSHI, KRISTINE JHOY V
GOSTADO, RIZA A
GOTIZA, MEGALYN G
GOZAR, ROVIE DAENIELLE D
GOZARATE, DYETH O
GOZO, ESTELLE MARIE T
GOZO, JAMES D
GOZO, JUNE LEA M
GOZON, ROMEO Y
GOZUN, KARL ANDREI A
GRABILLO, BRYAN RONALD B
GRAISHE, HANZ PEARL G
GRAJO, KIMBERLY ROSE D
GRAJO, NIEL JOSEPH P
GRAN, LAURO MIGUEL S
GRANADA, MAY ANGELA B
GRANADA, RHEA DAWN A
GRANADO, JEFFREY R
GRANDE, DEMI JIG P
GRANDE, AIRENE S
GREGORIO, MARK ALEXANDER L
GREGORIO, REIGVER ANDREI S
GREGORIO, ALYSSA VERONICA N
GREGORIO, JASLYN E
GREGORIO, JOSHUA A
GREGORIO, MA LOURDES E
GREGORIO, LAURENCE L JR.
GREGORIO, RODERICK E
GREGORIO, RECELLE JOY G
GREMIO, KYLE RANZEL I
GRIFALDEA, ROMNICK S
GRINDULO, RAMON S
GRUBAT, GERALD L
GRUTA, ROMNEL R
GUADANIA, GWYNETH DIVINE G
GUAN, ALMIRA N
GUANZON, GABRIEL ADRIAN A
GUANZON, TED HAROLD P
GUARDIAN, MONICA G
GUARDINO, RALPH ANDREW C
GUARIN, LARRA ALEJAH L
GUARIN, RAYMOND PHILIP D
GUARIÑA, RESTY ANDREW C
GUARINO, ALEXANDER P
GUARINO, BRYAN ANTHONY L
GUARISMO, MAVERICK B
GUARNES, MARJORIE H
GUASIS, JUVY V
GUATENGCO, PAULYNN D
GUBAN, RODESSA JEAN C
GUBAN, GERALD E
GUBAN, CATHERINE H
GUBATON, MA LORRIANE D
GUDELOS, JERICHO ROLAND V
GUECO, RINZCENT S
GUERRA, LEAH ANGELIKA M
GUERRA, MADELLYNE I
GUERRERO, JUAN GABRIEL I
GUERRERO, CHARISH ANN Q
GUERRERO, JOEFELCRES V
GUERRERO, JUNNY R
GUERRERO, ELIZ MHAE O
GUETA, JOSEPH VICTOR D
GUEVARA, JOHN DENVER R
GUEVARA, CARLOS DOMINGO D
GUEVARRA, CAMILLE
GUEVARRA, RACHELLE C
GUEVARRA, RUBEE-ANN D
GUEVARRA, AMVI LOIE L
GUEVARRA, EDELWEIZA T
GUIAL, FROILAN M
GUIAM, CHIN YING L
GUILING, HENRY M JR
GUILING, RENALYN M
GUILLEN, JAMES DANIEL R
GUILLERGAN, KEITH D
GUILLERMO, MARIA LLORA JANE L
GUILLERMO, JOSE P II
GUILLERMO, ALYZIA D
GUILLERMO, MARK ANGELO P
GUILLERMO, LANZ CERVYN D
GUINTO, CARL JASON L
GUINTO, MICHAEL KELVIN D
GUINTO, JOSIAH VONN GABRIELLE A
GUINTO, JOSHIAN LIANNE V
GUIOGUIO, MIKKHAIL O
GUIRAO, ANGELIKA MARIE D
GUIRIBA, MICHELLE N
GUISANDO, KARLA JOY S
GUITAN, RUDOLF CHRISTIAN O
GUIUO, FELIZA P
GULAC, ALFREDO D JR.
GULANI, RICA MAE D
GULAY, ROLIEN JEANNE M
GULLON, KATE S
GULTIANO, JONEIL P
GUMAPON, TRISTAN IRA M
GUMAPOS, MOMOE L
GUMBOC, MARK AARON Q
GUNAO, FOULETTE G
GUNDAYAO, ARIANNE RICHEL S
GURNE, JESIELYN I
GURO, MOHAMMAD RYAN G
GURON, JEREMIAH T
GURONDAYA, HANAIRAH M
GUSI, GARFE BENZ F
GUTED, FRANCES GAYLE Q
GUTIERREZ, MICAH DINNIESE C
GUTIERREZ, CRISTEL JED T
GUTIERREZ, JEHN RICK D
GUTIERREZ, ALIAH CHANTE A
GUTIERREZ, CRISTY JOY V
GUTIERREZ, RAFAEL V
GUTIERREZ, AARON DAVID I
GUTIERREZ, IRA JEAN T
GUTIERREZ, JOSED P
GUTIERREZ, MARY NIÑA P
GUTIERREZ, KIMBERLY T
GUTIERREZ, GEE-ANNE N
GUTIERREZ, RICHELLE IVY H
GUTIERREZ, JEROSE A
GUYUD, EMMANUEL JADE G
GUZMAN, HERMINIO D JR.
GUZMAN, MARIAH ALLIANA T
GUZMAN, TIFFANY A
GUZMAN, RIZZA A