At the Miss Universe 2022 National Costume Show today, Celeste Cortesi embraced the ultimate Filipina superhero, Darna.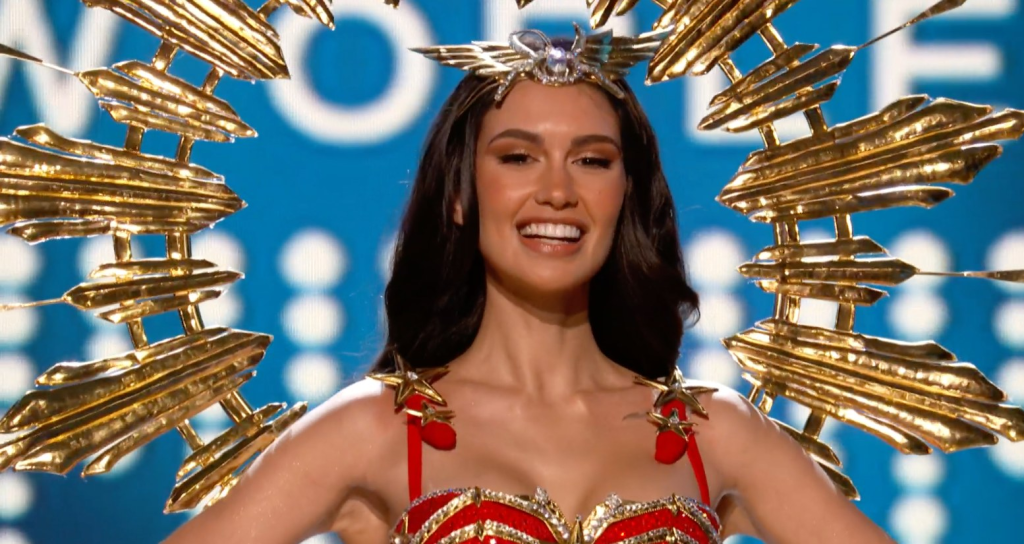 In that all-too-familiar two-piece outfit, Celeste was ready for a battle like Jane de Leon, the present Darna on television.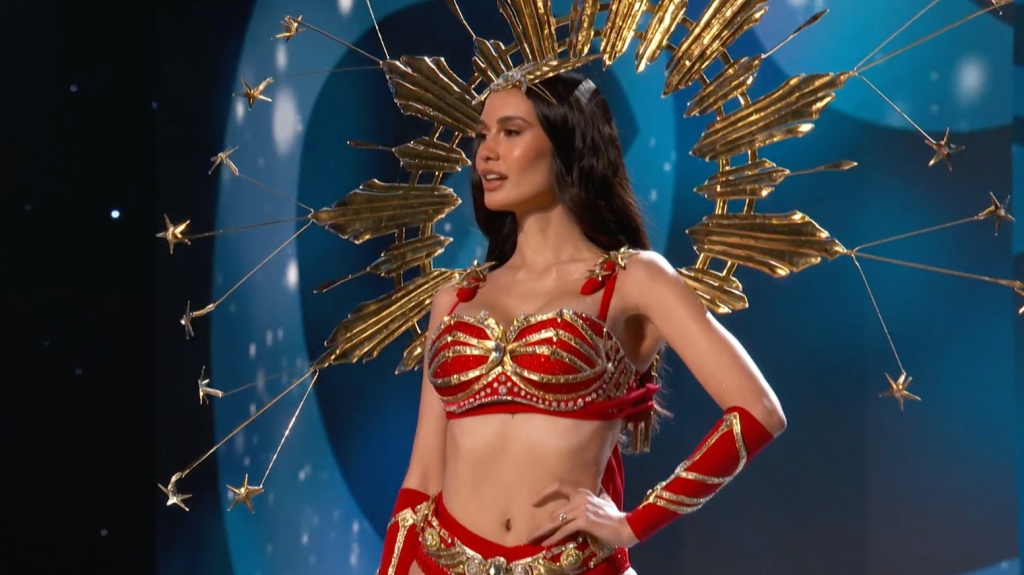 She finished off her costume with red arm bands and knee-high leather boots. Her backpiece is the golden sun with eight rays seen on the Philippine flag, and her entire look is laced with gold accents.
"Darna is the ultimate Filipina superhero and part of this country's pop culture. She transforms into an extraordinary woman with the help of a white stone, standing up for those who cannot defend themselves. Have no fear 'cause Darna is here in the Philippines," the voice was noticeable as Celeste walked on the Miss Universe stage with confidence.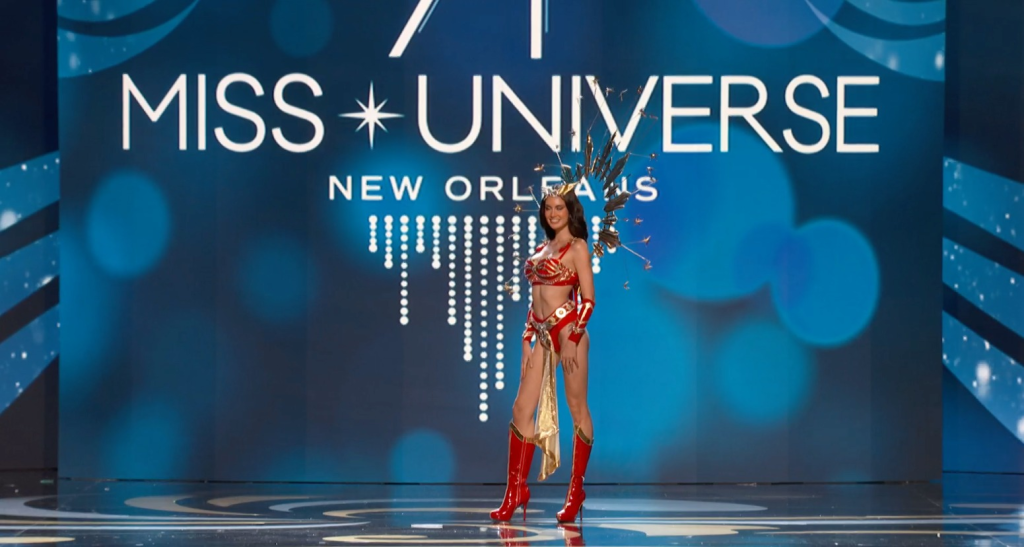 Today in New Orleans, Louisiana, the National Costume came directly just after preliminary performance.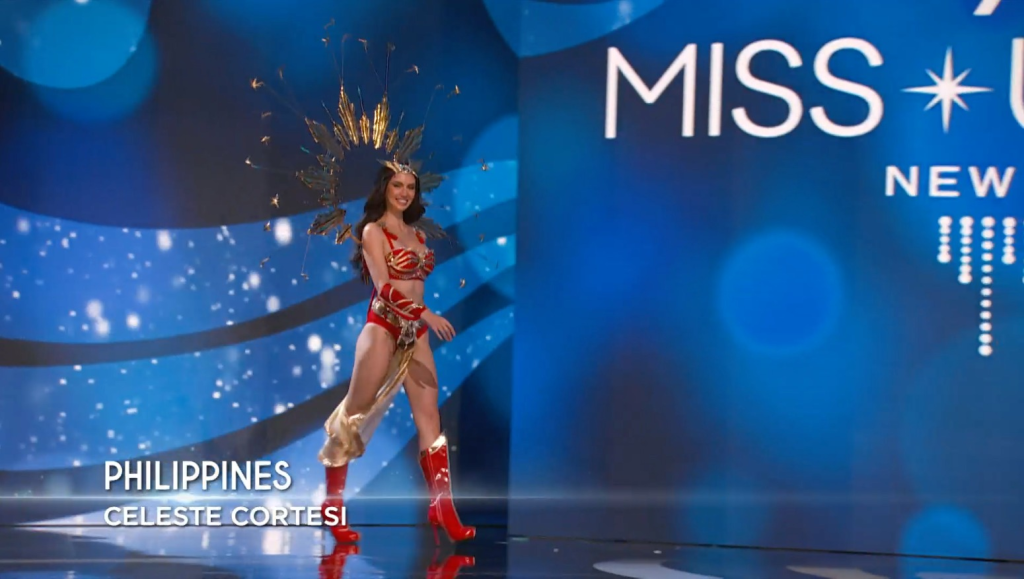 All 84 delegates dressed in national costumes, many of which were inspired by the history, mythology, popular culture, and folklore of their respective countries.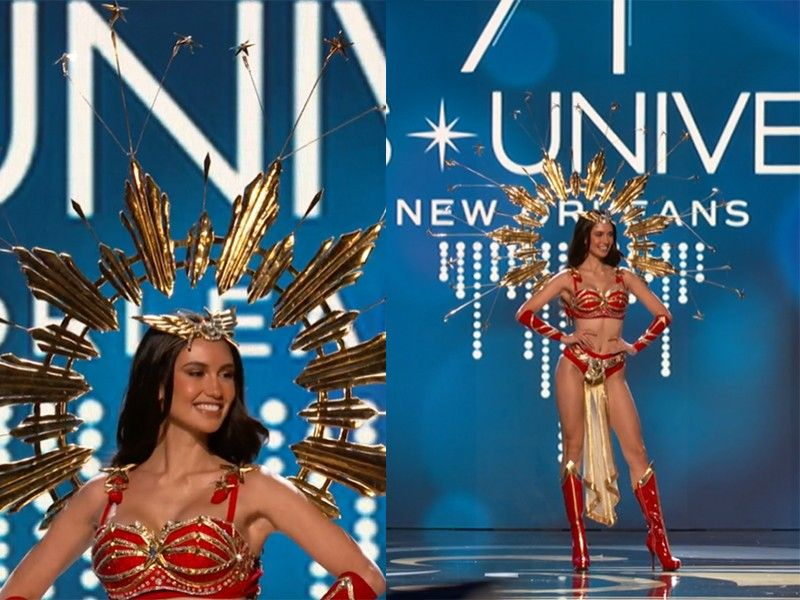 : FULL VIDEO: Celeste Cortesi's "Celestial Walk" in Miss Universe 2022 Swimsuit Prelims Competition
: WATCH: Celeste Cortesi Miss Universe 2022 Evening Gown Performance
: LIVE STREAMING: Miss Universe 71st Preliminary Competition