The swimsuit portion of the Miss Universe 2022 preliminary competition took place today in New Orleans, Louisiana, and Celeste Cortesi's performance surprised the crowd.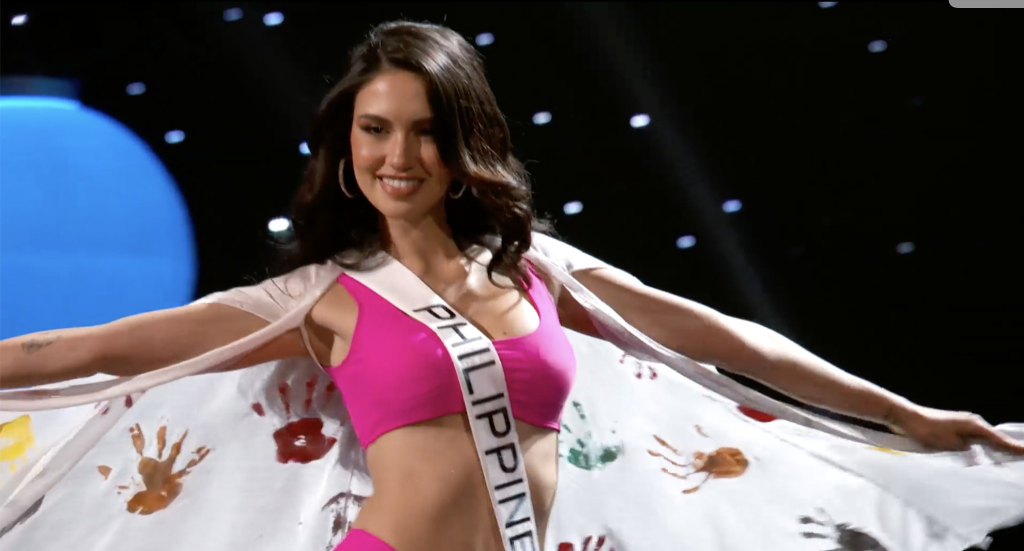 In the aforementioned section, the Filipino-Italian beauty queen displayed her graceful pasarela, known as the "Celestial Walk."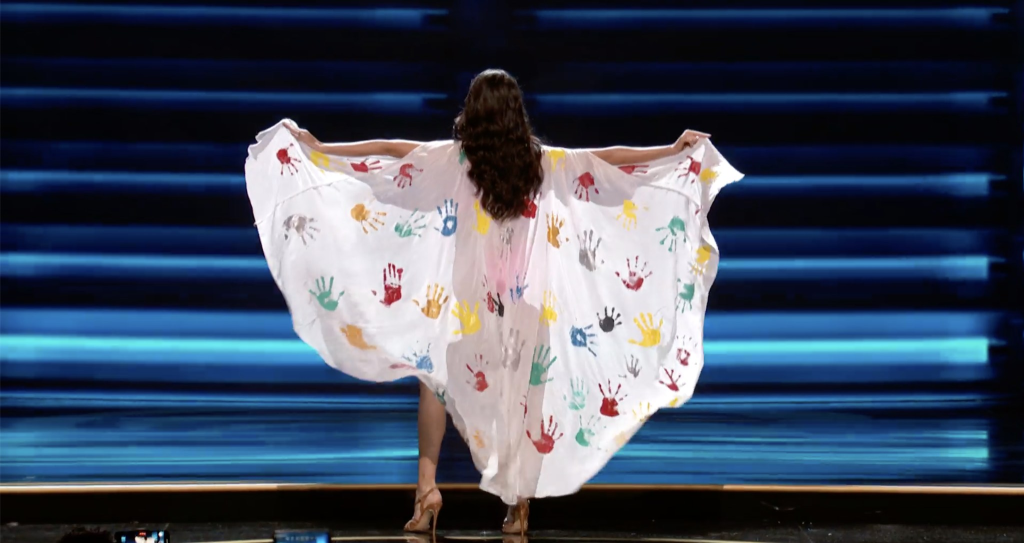 After winning Miss Universe Philippines 2022, she gained much more popularity. The stunning 25-year-old left her native Italy to pursue pageantry in the Philippines.
In preliminary swimsuit round she wore a cape made during a Save the Children Philippines outreach in Marawi, along with a pink two-piece bikini.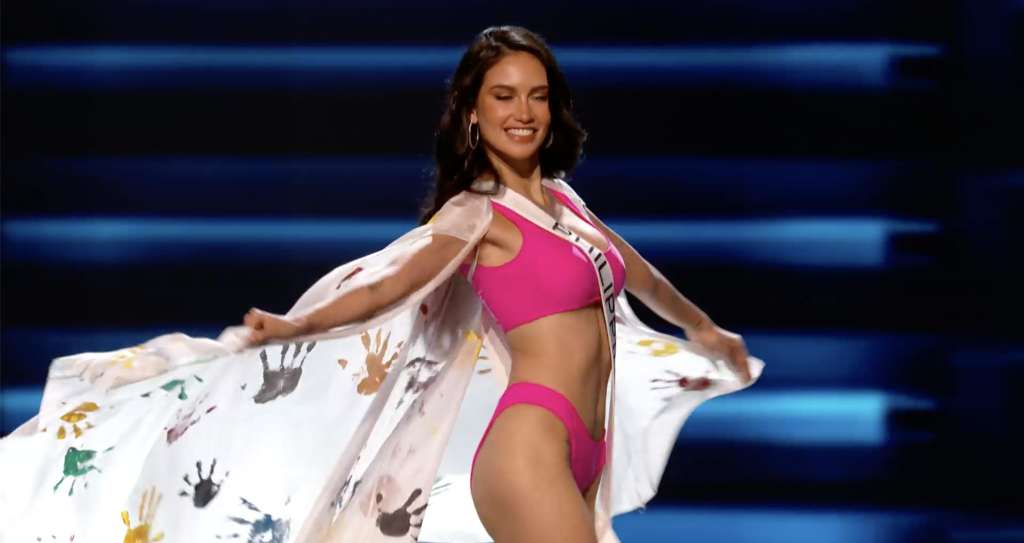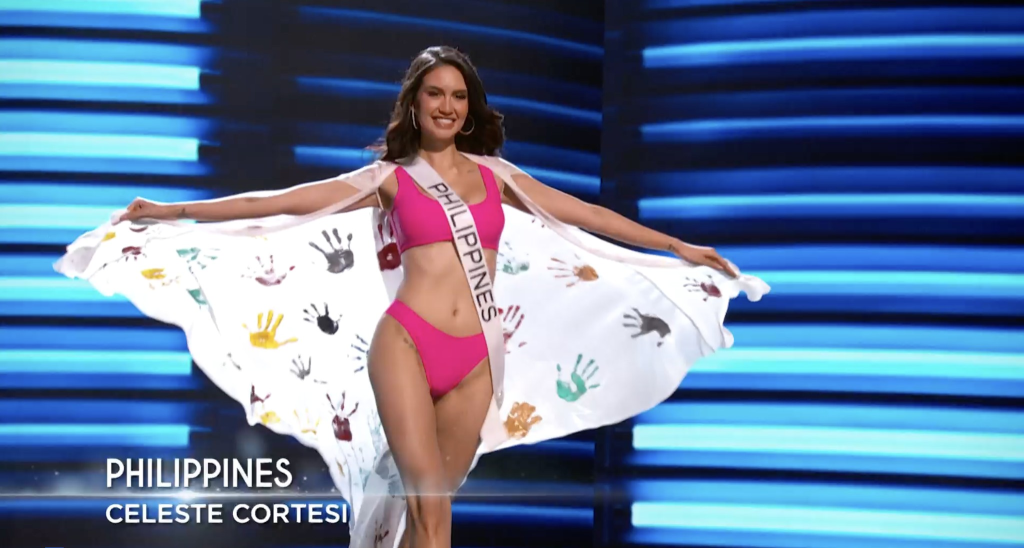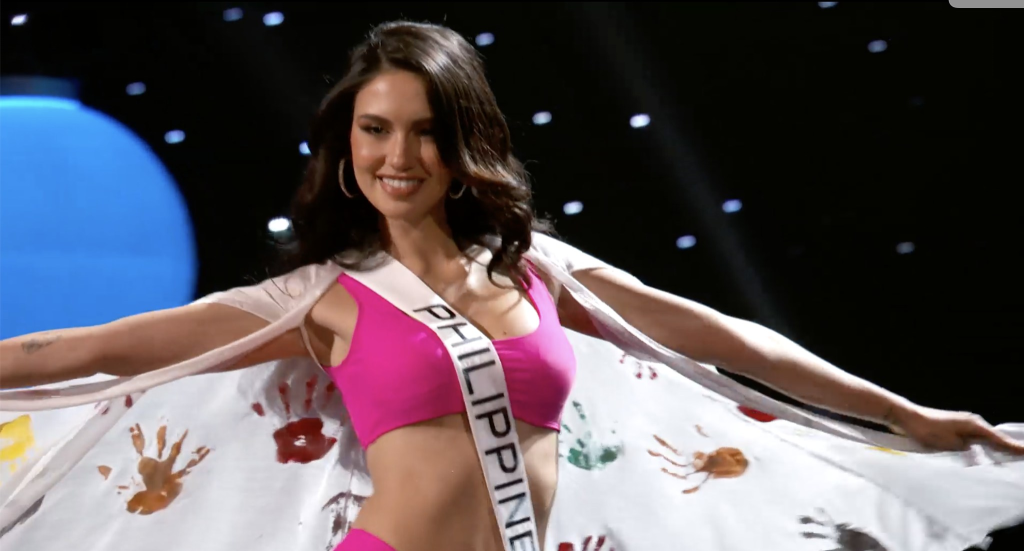 The Miss Universe Philippines organization shared Celeste's thoughts regarding her cape on social media during that time.
"In amplifying the voices of the children who need our help, I wanted to bring them with me on the Miss Universe stage. The imprints all over the cape remind me that having a title means to have a purpose beyond myself. Having talked to some of the mothers of the children beneficiaries, I was reminded of my own Mother who struggled to provide for my sister and I. Unfortunately, there are millions of children who live in poverty, amidst crisis. I hope that it inspires people to donate to Save the Children Philippines. There's much work to be done and every single person's help matters," Celeste Cortesi stated.
A clip of Celeste's catwalk is provided below:
: WATCH: Celeste Cortesi Miss Universe 2022 Evening Gown Performance
:LIVE STREAMING: Miss Universe 71st Preliminary Competition