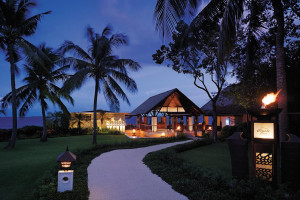 In the Philippine country, Cebu is one of the most highly developed provinces and a place of numerous natural beauties like beautiful resort and beaches in the scattered islands in the province. Bantayan Island beaches and Virgin Island in Sta. Fe are just a few beyond compare.
Did you know that in few strokes away you can see the most beautiful Hotel and Resort in the province? The Shangri-La's Mctan Resort and Spa is the paradise on earth of natural beauty. A well-developed hotel and resort to satisfy ones desire during holidays.
To convince you, I have provided video link for you to watch and appreciate. Just click the link below to watch it.
[youtube]http://www.youtube.com/watch?v=KcWsqZ09TD4[/youtube]
For inquiries and booking, click the photo attached, to see it in a full view.