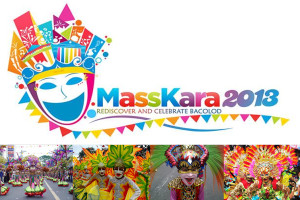 In every month of October, tourists all over the world heading to Bacolod City to witness the festival that lasts almost a month.  Bacolod City Masskara Festival first began in 1980 in spite of crisis condition all over the Province of Negros Island. During that year, Negrense who relied on sugar cane industry were greatly affected because of low sugar price due to the introduction of sugar substitute like high fructose corn syrup in the USA. And from the tragedy happened after the collision between the tanker Tacloban City and MV Don Juan carrying many Negrenses and sank that caused 700 lives lost in the said tragedy.
In the midst of these crises the local government and civic groups decided to hold a smile festival to prove that Negrense are the type of Filipinos that can afford to smile in the midst of problems and difficulties in life marking the icon as the City of Smile.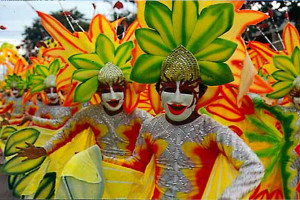 This year of celebration 2013, Negrense are now preparing for the fancy masks, colorful costumes and beautiful headdresses to go out the streets and join the street dancing competition as the drum beats and the official Masskara music plays.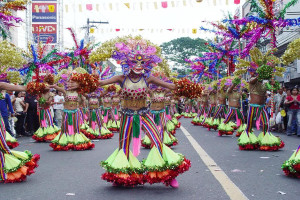 Check out below the Schedule of Activities for the Masskara Festival 2013.