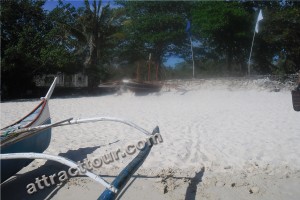 This Virgin Island is for SALE
Contact me:
Vince B. Ybañez
Property Endorser with Company I.D. #8210
Leuterio Realty and Brokerage
Filipino Homes International
under PRC Licence # 709
Click Link for direct Facebook Chat:
https://www.facebook.com/ninon.ybanez
or call: 09185906329 (034) 70447339)
When you are in Bantayan Island, your vacation would not be completed without experiencing Island Hopping going to the Virgin Island. The trip normally takes from 25-40 minutes depending on the boat.
You can arrange your Island Hopping day trip to Virgin Island from the beach or resort you stay or you can even approach any of the Island Hopping boat personnel just on the shoreline and enjoy your trip to Virgin Island.
They have cottages for small group for only Php300.00. Cottage for the big group is Php1,000.00 and room available for 5 PAX for Php1,500.00, for 3 PAX Php1,200.00 with generator form 6PM – 11PM. Entrance Fee from 1-2 person is Php500.00, then excess will be charged at Php100.00 each. Boat charges depends upon the number of persons but usually Php1,500-3,500 per trip.
See the attached photos to learn more about the detail rates of the island. Also see captured pictures of the Virgin Island during our summer vacation in our Photo Gallery.