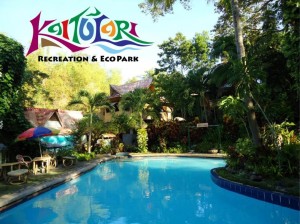 KaiTuLari Mountain Resort is the most beautiful tourist attracttour in the province of Negros Occidental. Reaching the said tourist spot is just like fulfilling ones dream of experiencing the good life in paradise.
The beautiful landscape and ambiance of the place is perfect for vacation especially during summer season. You will be reinvigorated by the cool and fresh spring water when you get into the pool. Plus factor when you feel the cool breezing air while you stay under the giant tree. The amenities of the resort and accommodation, is definitely one of the reason that you would like the place once you get there.
How to get there?
KaiTuLari Resort is located at Barangay Guinpana-an, Moises Padilla, in the province of Negros Occidental. Moises Padilla, formerly known as "Magallon" is 85.6 kilometers from Bacolod City. Leaving Bacolod City driving going to south bound passing by through Pontevedra then take east direction toward Antipolo to La Castellana, from there the next town is Moises Padilla. From Moises Padilla proper going north to the Mountain Resort of KaiTuLari is about 5-minutes travel by the average speed of 50-60 kilometer per hour.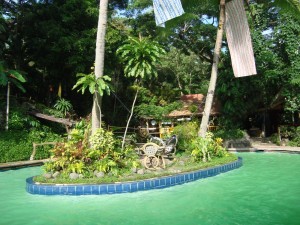 If you choose to ride by public transportation, the Ceres Liner from Bacolod City via Canla-on will get you there for only Php80.00. After passing Magallon proper just inform the Ceres Bus conductor to drop you by the entrance going to KaiTuLari Mountain Resort and that is beside Elementary School, the capital landmark of Barangay Guinpana-an.
To learn how much you spend when you get there see KaiTuLari Budget Rate and Fees