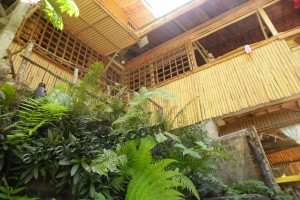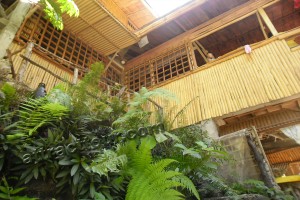 We have provided here detailed information about how much you spend to enjoy and experience the beautiful Mountain Resort of KaiTuLari in Barangay Guinpana-an Moises Padilla, Negros Occidental.
Entrance Fee               -Children Php25.00 with pool
-Adult Php35.00 with pool
ACCOMMODATION
Pavilion                       -Php5,000.00 / 150 PAX until overnight activity charge
-Php3,000.00 for day activity only
Session Hall                 -Php2,500.00 for 24-hours
COTTAGES
KaiTeri                         -Php1,400.00 / 10 PAX overnight charge
KaiJT                            -Php1,600.00 / 15 PAX – Electric Fan
KaiRoi                          -Php1,400.00 / 7 PAX – Electric Fan
KaiDeo                         -Php1,400.00 / 7 PAX – Electric Fan
KaiHulihoha                 -Php1,200.00 / 6 PAX – Electric Fan
Jaypee Huts                 -Php350.00 / 8-10 PAX
Air-condition Cottages for only Php1,200 good for 2 persons.
Also available Billiard and Sing Along & VideoKe @ Php5.00 per song. Try to experience also the Hiking Trail that only KaiTuLari you can experience with their expert Mountain tour guide.
Soon to offer in KaiTuLari Resort is the SPA services.
See also How to Get There for guidance and travel.