Tim Connor used Instagram Stories to showcase Maggie Wilson's good, sweet, and hardworking side.
He emphasized that Maggie is not the kind of woman who would only use social media to attract attention.
The model claimed that when he went downstairs, he saw her working and shooting rather than caring about others seeking attention online.
"Came downstairs to find this girl not giving a sh** about others seeking attention online and instead filming in the rain… @wilsonmaggie," he wrote.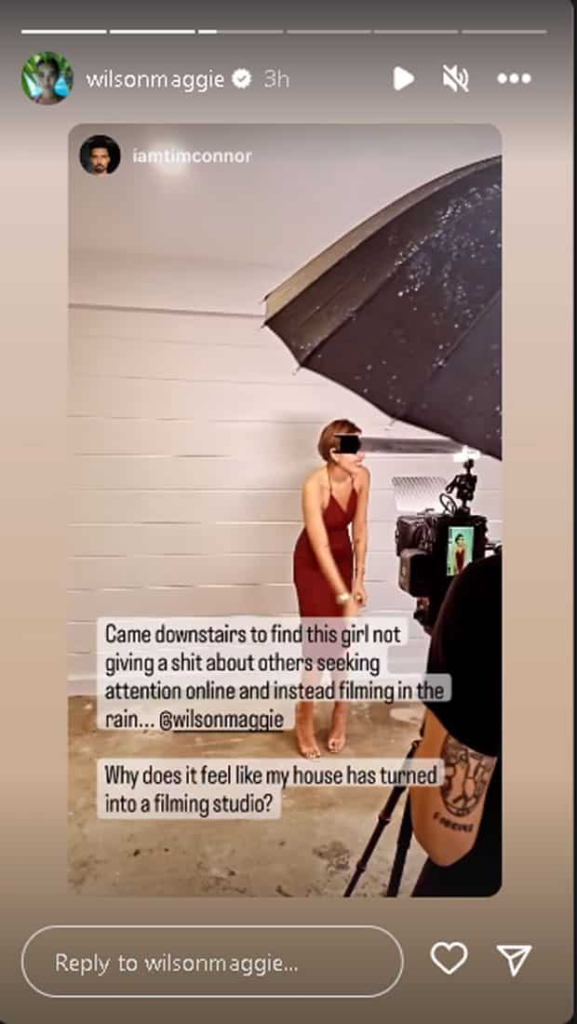 Maggie also made the suggestion that the woman performing the manipulation was kissing the subject's feet and wallet.
Maggie exclaimed on social media at an unnamed individual and said that she had been warning that individual for years.
The actress and model further wondered why the subject of her comment choose to believe others over herself. She said that the person had been tricked by a woman into being concerned.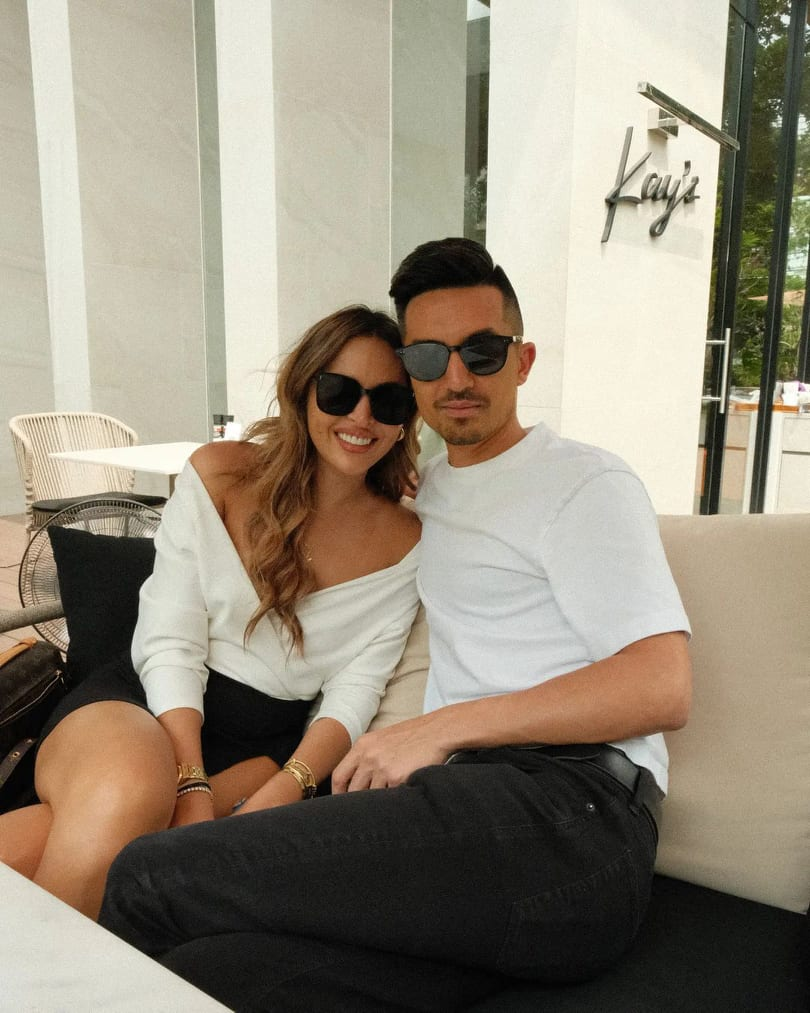 In her post, Maggie made no mention of the name or gender of the subject she was pointing to.