Officials reported on Tuesday that at least seven lives were lost within and around Seoul, the capital of South Korea, during the period of the previous evening as severe rains flooded streets and subways, shut down electricity, and created flooding.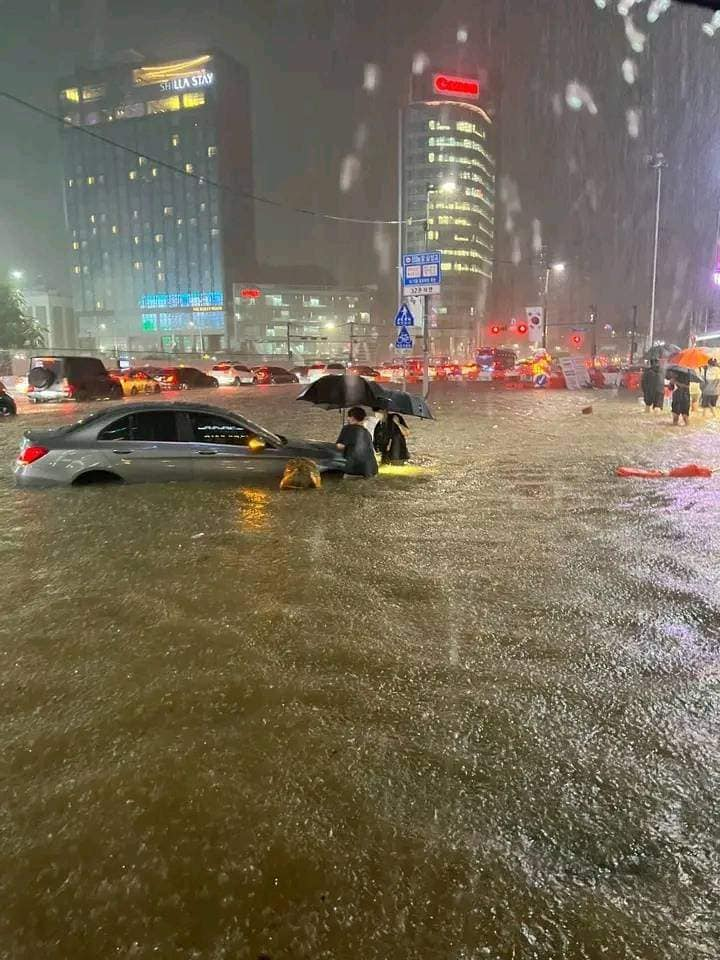 As reported by the Korea Meteorological Administration, Seoul's southern region had the heaviest rainfall in years late Monday, with some areas of the city receiving 141.5mm (3.9 inches) of rain (KMA).
At 5 a.m., Seoul has received 420mm of rain since Monday at midnight. Tuesday is expected to see additional rainfall.
Several buildings and businesses in the opulent, densely populated Gangnam neighborhood were flooded, without electricity, while others were submerged, stranding people in their cars, buses, and subway stations.
The Central Disaster and Safety Countermeasures Headquarters reported that by early Tuesday, at least five individuals had passed away in Seoul and two more in the nearby Gyeonggi Province. According to the report, five people died after becoming trapped in flooded buildings; one was thought to have been electrocuted; one was discovered under the wreckage of a bus stop; and another died in a landslide.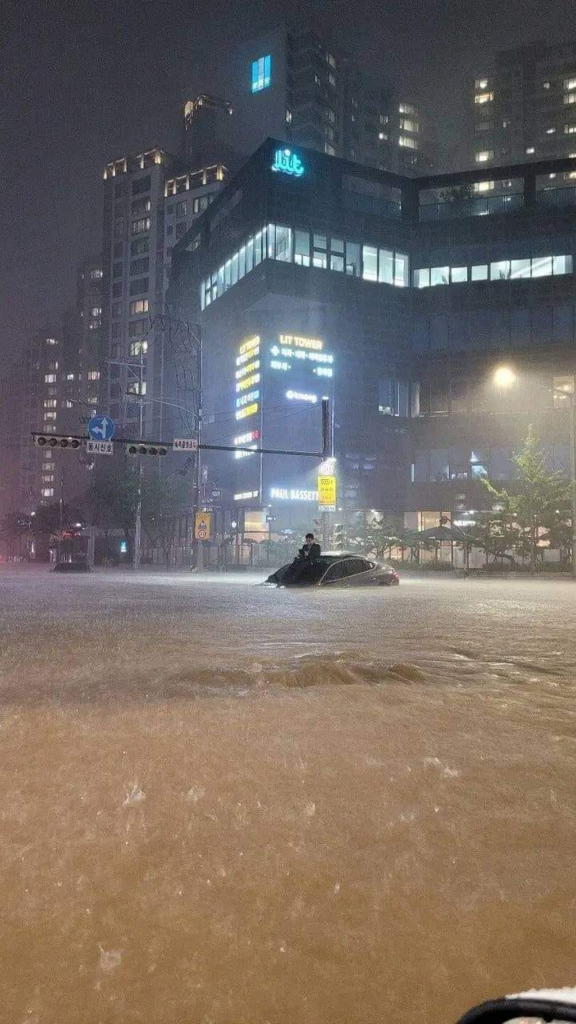 Six persons were reported missing, and at least nine individuals were injured.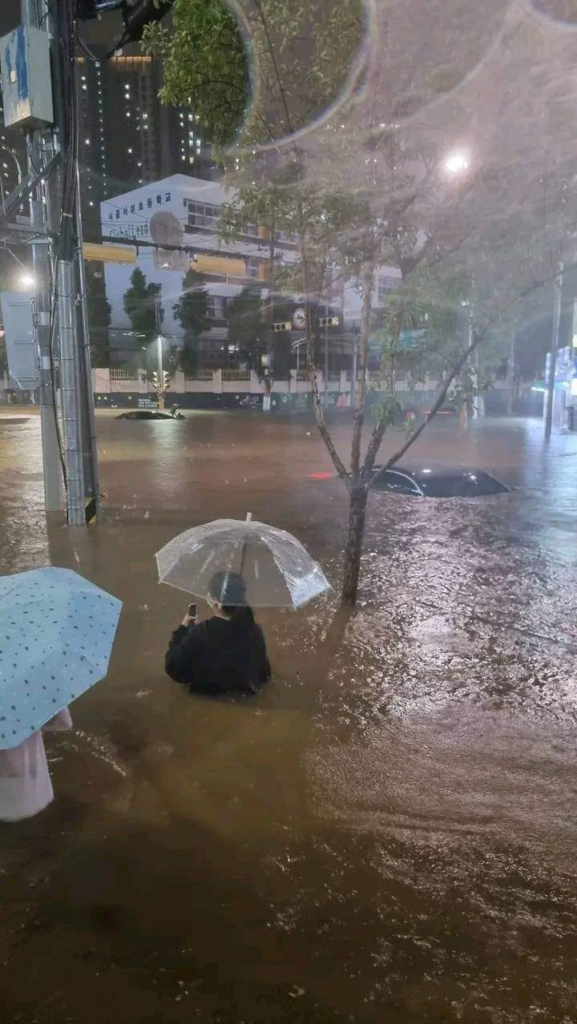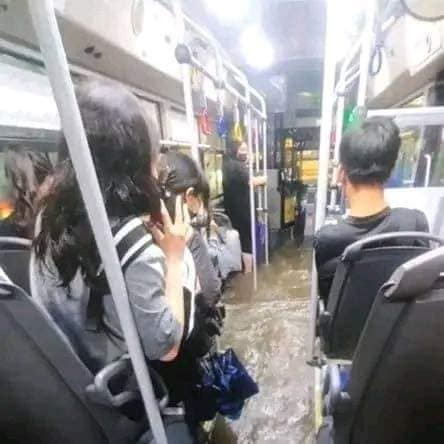 The headquarters increased the degree of crisis alert and asked businesses to alter their operating hours.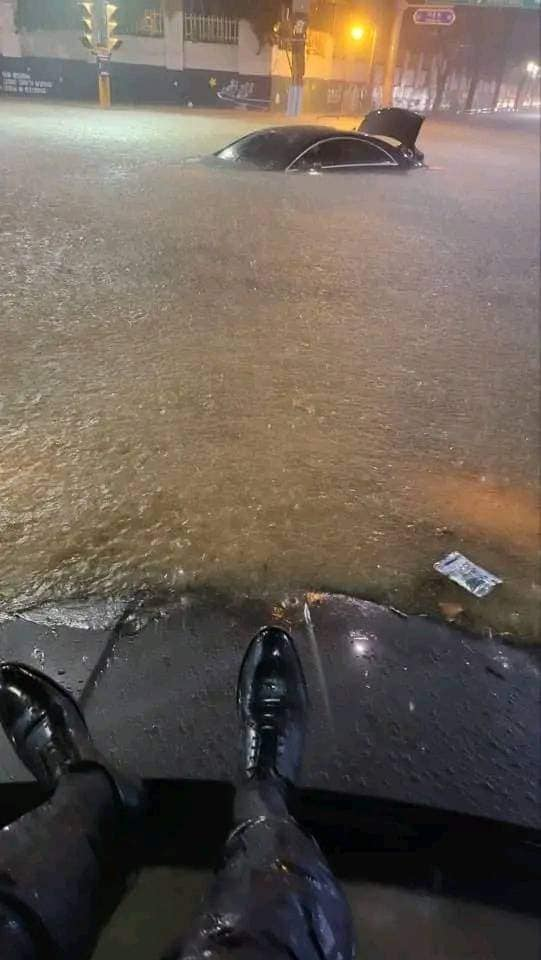 The 26 million-person metropolitan area surrounding the capital, as well as several areas of Gangwon and Chungcheong Province, all received extreme rainfall advisories from the KMA.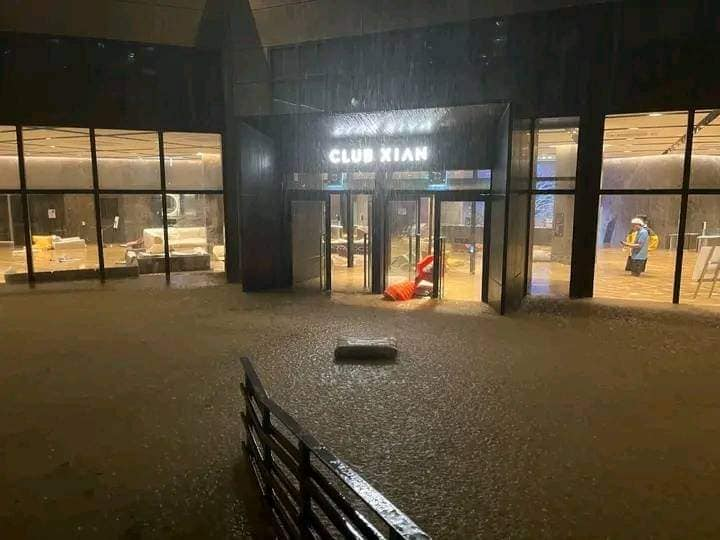 According to the disaster headquarters, President Yoon Suk-yeol presided over a meeting on emergency response and directed officials to concentrate on preventing casualties and immediately managing and restoring flooded places.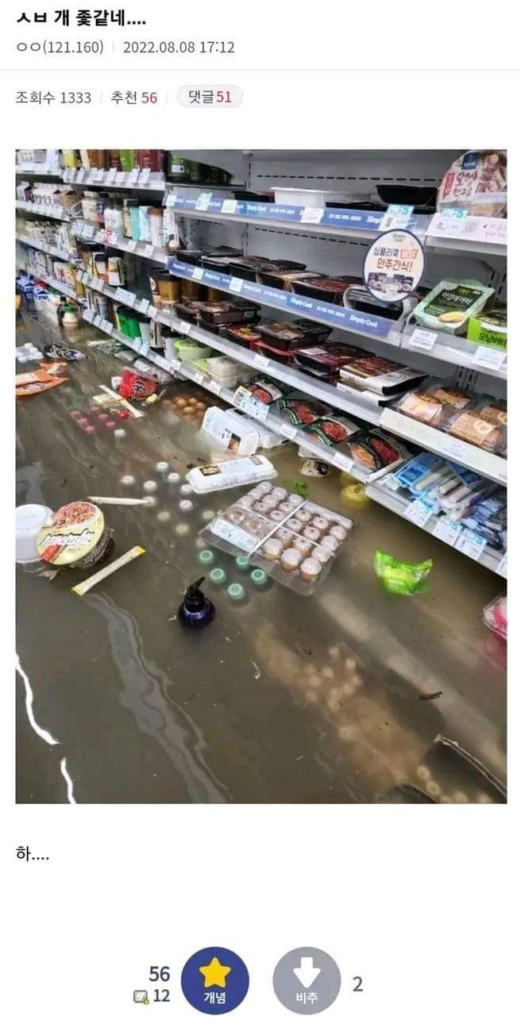 The KMA anticipates that the country's central region will continue to see severe rainfall at least until Wednesday.