South Korean band BTS donated $1 million to Black Lives Matter (BLM) in support of US protests against police brutality declaring "we stand together" against racial discrimination, #BlackLivesMatter Big Hit Entertainment, told Reuters on Sunday.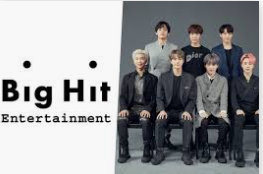 On Thursday, BTS members posted on its Twitter account that they are against racism and violence with the hashtag, #BlackLivesMatter.
"We stand against racial discrimination. We condemn violence. You, I and we all have the right to be respected. We will stand together."
After it was posted, the hashtag went viral among the K-pop group's fans and started another wave of donations with a new hashtag, #MatchAMillion.
The donation was transferred earlier this week. The managing director for Black Lives Matter said, "Black people all over the world are in pain at this moment from the trauma of centuries of oppression. We are moved by the generosity of BTS and allies all over the world who stand in solidarity in the fight for Black lives."
Due to that, many musicians and other music industry show support for the black community, which it has made moves to do with "Blackout Tuesday"
Previously, Warner Music and its primary owner Len Blavatnik, as well as Sony Music, have also pledged $100 million each to social justice causes.
One Twitter account said, "ARMYs, let's #MatchAMillion with BTS's donation to #BlackLivesMatter!"
The boyband suspended their world tour over coronavirus concerns in April.
The rolling, global protests reflect rising anger over police treatment of ethnic minorities, sparked by the May 25 killing of George Floyd in Minneapolis after a white officer detaining him knelt on his neck.
What can you say about this? Share it below.