Xian Gaza, the social media personality and also known as a con-artist has posted a shocking revelations about Francis Leo Marcos. His revelations gathers elicits comments from the socmed.
Recalling, Francis Leo Marcos became one of the most controversial personalities on Television and on social media. This was after he was arrested by the authorities due to his alleged violation of optometry law and also facing other charges.
Marcos was known for his generosity by donating a huge amount of cash to the poor families and giving relief goods to poor people whose jobs and livelihoods have been affected by the coronavirus-related lockdown.
He also became trending after he posted a "Mayaman Challenge" on social media wherein he dares the wealthy people to help the poor.
Recently, another personality Xian Gaza made shocking revelations on Francis Leo Marcos and even accused him as a scammer. Gaza revealed that Marcos and his colleagues allegedly receive donations for their own profit.
Based on the video, the 26-year-old con-artist revealed the alleged dark secrets of Norman Mangusin or the famous Francis Leo Marcos.
Watch Gaza's video here:
Netizens gives there reactions and commented on the video, here are some: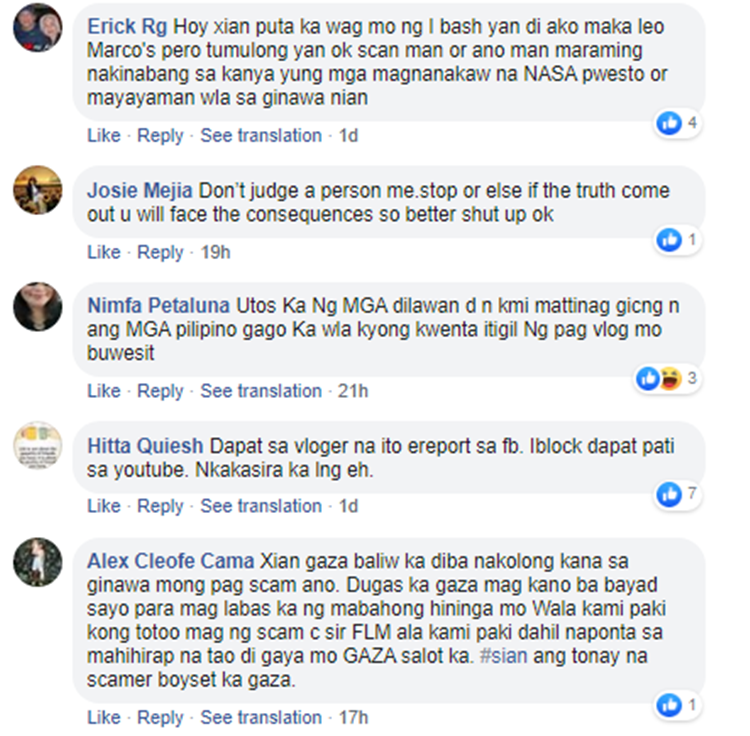 What can you say about this? Share your thoughts in the discussion box below.