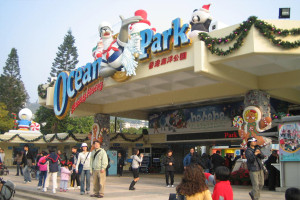 Planning to spend time that hard to forget? The Ocean Park in Hong Kong is the place you are thinking for. Ocean Park offers the most exciting and unforgettable experience. The thrill rides and impressive shows of expert acrobats of the world offer a world-class experience to all the guests from all over the country. Another feature of the Ocean Park is the marine life theme park that features variety of animal exhibits. Added to that, the Ocean Park in Hong Kong has received recognition as the first Asian winner of the biannual Applause Award as the most prestigious award in the amusement and theme park industry.
The Ocean Park is located on the southern part of Hong Kong Island. The land area covering the whole park is 870,000 square meters. The popular Summit areas and the Waterfront are accessible by the Cable Car and Ocean Express funicular train.
Hong Kong Ocean Park  is the country's world class park of marine life exhibit. Like of the Manila Ocean Park in the Philippines, Hong Kong Ocean Park offers unique experience to all ages that love to see underwater living creature.
Click images link to view in full and appreciate how beautiful and nice place to experience or click video link below to watch.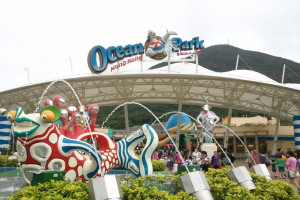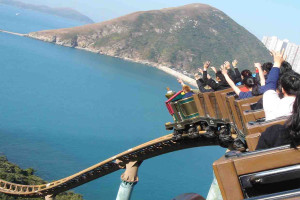 [youtube]http://www.youtube.com/watch?v=38LNHbMB9ZE[/youtube]