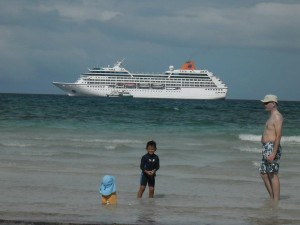 World Tour Cruise Ship Columbus II arrived in Santa Fe, Bantayan Island, Cebu at noontime on February 25, 2013. Guest passengers of the luxury ship were most coming from Australia, Germany and Switzerland. All passengers except some crews come ashore to experience and explore the island.
Santa Fe is one of the three municipalities of Bantayan Island Cebu City, Philippines. In this municipality, you can see most of the beautiful beaches in the Island like the Beach Placid Resorts where majority of the guests from the cruise ship spend their nights.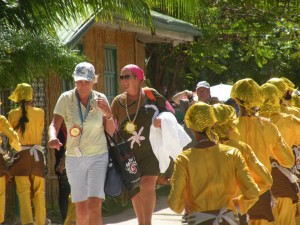 Santafehanon people warmly welcomed the guests with beach dancing and other entertainment. Some of them offer to sell souvenir items and native foods like posu (rice packed with coconut leave), sea foods, native pork lechon and many more.
Scan photos below and click links to see images in full, then learn the rest of activities during their stay in the island.