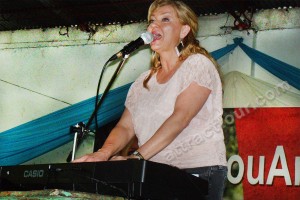 The award winning singer, speaker and international recording artist from Celebration Church in Auburn California recently hold a live free gospel concert on January 11, 2013 at Carlos Hilado Momorial State College Fortune Towne Branch, Bacolod City.
LouAnn Lee is a pastor's wife and a women's pastor who is gifted by God in singing. God has given her the ministry to revive the weary souls by means of God-given-talent in praise and worship songs. She is serving in a full-time ministry for 15-years in various calling in the ministry God has given her. She loves so much singing gospel songs. Her passion in the ministry is to help local churches up lift the high quality of music ministry and inspires local congregation through worship concert, retreats and teaching clinics.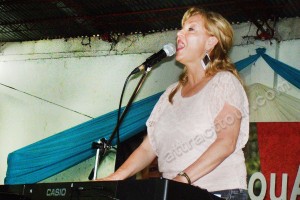 LouAnn Lee had a painful experience in the past. She was a victim of sexual abuse that she could not easily forget. But one day, she has encountered our Lord Jesus in her life; she experienced the goodness and love of God that gives her total healing from emotional pain. In the powerful hand of God that changed her life, LouAnn Lee began to stand in the strength and power of God having new life, and hope in our Lord Jesus. Now, she continues in the ministry God has given her using all the gifts and talents as her attracttour to restore the weary souls back to our Lord Jesus Christ.