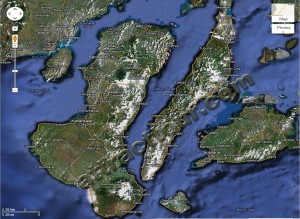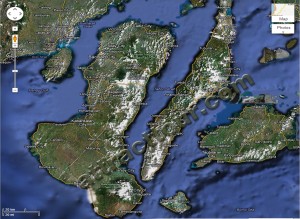 Negros Island is the largest island of Central Visayas and the third largest island in the entire Philippine country and the second largest province next to Cebu with the land area of 13,328 km2. Negros is to be found in the southern part of Visayan Region of the Philippines.
I would rather described Negros as a thought-provoking island, because, this island is surrounded with many natural attracttours such as beautiful beaches, resorts, mountain spots, water falls, parks and other eco-tourism and places of interest to relax and have fun for both domestic and foreign visitors. One of the most attracttour in Negros Island is to discover the most celebrated festivals that described their ethnicity and culture in different cities and municipalities.
Neh-Grah-Nees or "Negrense" which means to say being "dark skinned" was originally described by Spaniards for the first settlers in Negros Island. In spite of the Spaniards description, Negrense are well-known of being sincere, hospitable, friendly and fun-loving people, so making them special. It is inherent from the heart of the Negrense to welcome all visitors regardless of race, color, gender and religion. No wonder Negros is a must visit island of the Philippines.
Negros is politically divided into two provinces: Negros Oriental is the part of Region VII in Central Visayas and Negros Occidental in Region VI as the part of the Western Visayas. Linguistically, the western part of Negros Island is inhabited by the Ilonggo people or Hiligaynon speaking Negrense and the eastern part of Negros Island is settled by Cebuano speaking people.
The capital city of Negros Occidental is Bacolod and in Negros Oriental is Dumaguete.