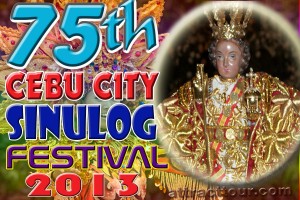 Sinulog Festival 2013 in Cebu City is the most celebrated festivity in the whole Philippines that causes massive attraction both domestic and foreign visitors. On the day of celebration the heart of the city is flooded with thousands of people specially those streets near the Basilica del Santo Niño church where the Child King is being placed for dwelling. The long procession of Santo Niño passing in different streets of the city is one of the reasons for the massive increase of people coming to join the parade to fulfill their vows.
During these days, Hotels and Tourists Inn for accommodation are usually fully booked because of the extraordinary increase of tourist visitors coming in the city during the festival.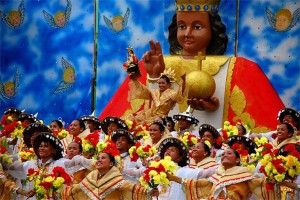 According to the executive director of the Sinulog Foundation Inc., Ricky Ballesteros, said this year of celebration marks totally tremendous because of what was just happened last year, the canonization of the Filipino saint Pedro Calungsod to be honored during the Sinulog grand finale.
This 75th year of Sinulog Festival celebration poster the theme, "Cebu City: Turning diamond. Gems of the past, brilliance of the present," is a perfect celebration that showcase at the same time to describe what was truly happening in Cebu, because of the newly canonized Visayan saint.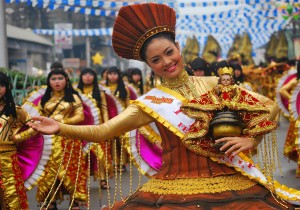 Msngr. Achilles Dakay, the spokesperson of the Archdiocese of Cebu was also impressed of the Sinulog committee idea of including San Pedro Calungsod to be given honor during the Sinulog Grand Mardi Gras.