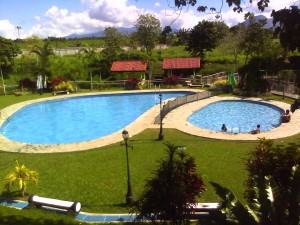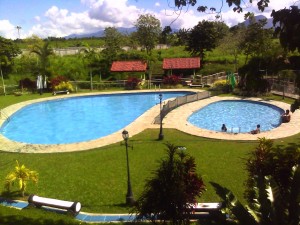 The La Salle Granada Eco Park is a newly developed tourists spot in Bacolod City. It is situated between Alangilan and Brgy. Granada. The Park is surrounded with natural forest attraction that beautifies the place. The landscapes, flowers from the orchid garden and trees that surrounded the Eco Park are natural produce by nature that most people love so much.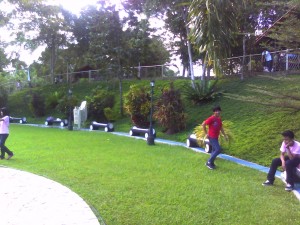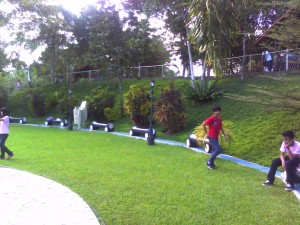 The place is ideal for educational trip, family bonding and other specially occasions. They have canteen to buy beverages and snacks. But you can bring also your own foods if you like.
Entrance fee is P50.00, cottages fee ranging P200.00 – P500.00 depending on the size and amenities. The pool is divided into 2 parts, for children and adult for only P50.00.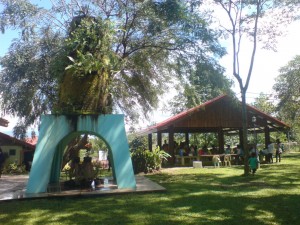 Click image link to view in full
HOW TO GET THERE?
From Bacolod North or Burgos Public Market you may look for the jeepney terminal going Alangilan then you take the Jeepney bound to Alangilan. Before you get there in Alangilan proper ask the driver to drop you off at La Salle Eco Park, since most of the drivers already knew about the location.
When you go back to Bacolod proper you may take tricycle to bring you to Brgy. Granada jeepney terminal. From there, you take the jeepney to bring you back to Burgos Public Market.