A disgruntled resident requests that the local government unit (LGU) repair a road in their neighborhood that was allegedly damaged by a dinosaur.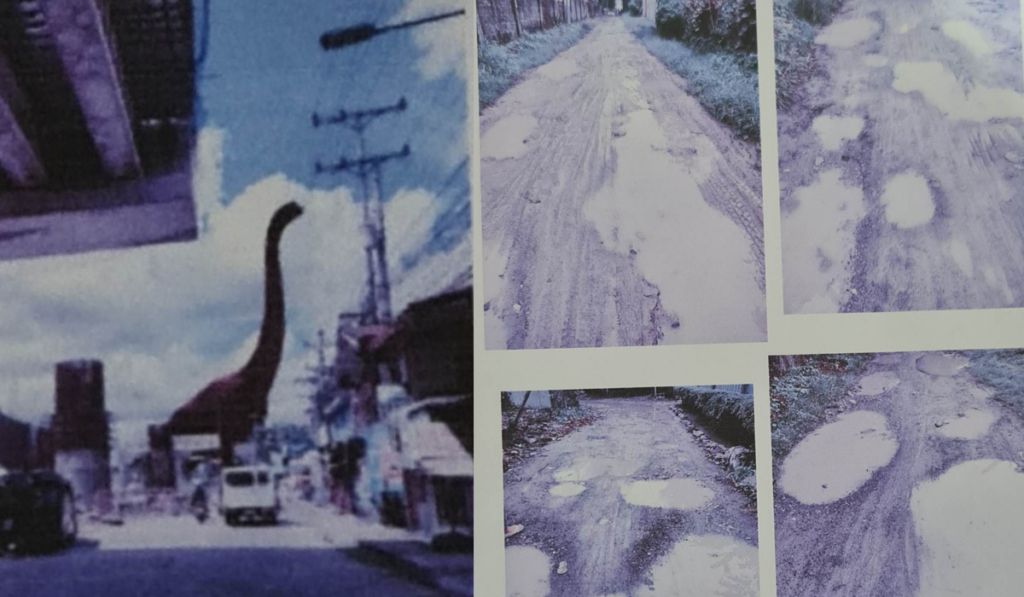 A local named Ronalyn Cabaero files a complaint with the Sangguniang Bayan Office in Pavia, Iloilo, about road damage in her neighborhood. According to her social media rant, a stray "dinosaur" destroyed the road.
The road in the Panay News photo is uneven and full of potholes, which are said to resemble dinosaur footprints. Ronalyn wonders if the dinosaur will be caught and the road will be fixed because the locals, particularly the young people walking to school, are having difficulties.
Although she is joking, she laments that if the rain continues, crossing the road will become even more difficult. She requested in a formal letter to Municipal Mayor Laurence Anthony Gorriceta that action be taken to restore their road because it is unsafe for residents.
In the Philippines, potholes and road degradation are common. They are common on roads that have been neglected for a long time. Some of the potholes on the road are the size of moon craters, while others are worsening and growing in size as more traffic passes through them.
As the damage deepens the potholes, your vehicle becomes a safety hazard, which can drain your wallet. This type of road problem occurs when the pavement deteriorates and a hole forms. Weather, heavy traffic, and a lack of maintenance can all play a role.
Here's the FULL POST: