Kendra Kramer, the first child of Doug Kramer and Chesca Garcia, disclosed what she wanted to do for a living.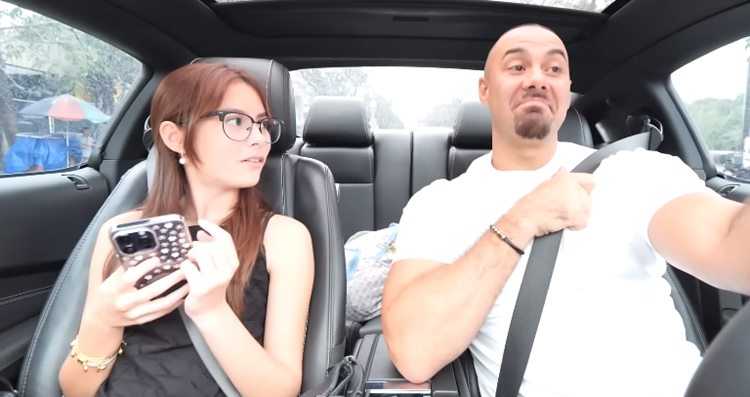 Clair Kendra Kramer, Scarlett Louvelle Kramer, and Gavin Phoenix Kramer are the three adorable children that Doug Kramer and Cheska Garcia were blessed with. They belong to one of the most well-known celebrity families in the nation.
The couple's oldest kid, Kendra, has developed well throughout time. She is highly educated and is said to have great potential to become a beauty queen.
Internet users claim that Kendra Kramer and Catriona Gray, the 2018 Miss Universe, are very similar. She still has five more years to wait before she can participate in the renowned contest. She is 13. The age requirement to compete in the beauty contest is 18.
The internet world has recently been awestruck by Cheska Kramer and Kendra's beautiful photographs. On Team Kramer's Facebook page, thousands of internet users enjoyed the pictures that were posted.
On a recent father-daughter road trip to Pililla, Rizal, Doug Kramer and Kendra Kramer engaged in a one-on-one question-and-answer session. The two provided answers to questions about themselves, life, and their occupations in a recent Team Kramer video on YouTube. In the 14-minute film, Kendra asked her father what he anticipated she would excel in as an adult.
The ex-PBA (Philippine Basketball Association) star said,  "What I like about Kendra is when she puts her mind to something, she will excel. So right now at 13 when you put time to swimming you excel, you're getting better as you keep practicing."
"I remember when you couldn't even read and then now you're such a bookworm. You had such a hard time with Math before. Right now, it's a challenge for you but you embrace it. So I feel like anything that you'll do Ken, I think you'll excel," Doug said.
The three alternatives for Kendra's future career—model, businesswoman, and doctor—were then ranked by Doug Kramer.
"I really love fashion. I love it so much. So I think one would be supermodel but I cannot be a supermodel forever. I cannot model forever so coming in second I would say businesswoman. And then third, a doctor. I really like a doctor because they help people and it's a really respectable job."
"But I think one would be a model," Kendra exclaim.
Kendra has done photoshoots in the past that have shown off her sense of style, so she obviously has what it takes to be a supermodel. The second anniversary edition of Nylon Manila had Kendra on the cover.
Watch here: