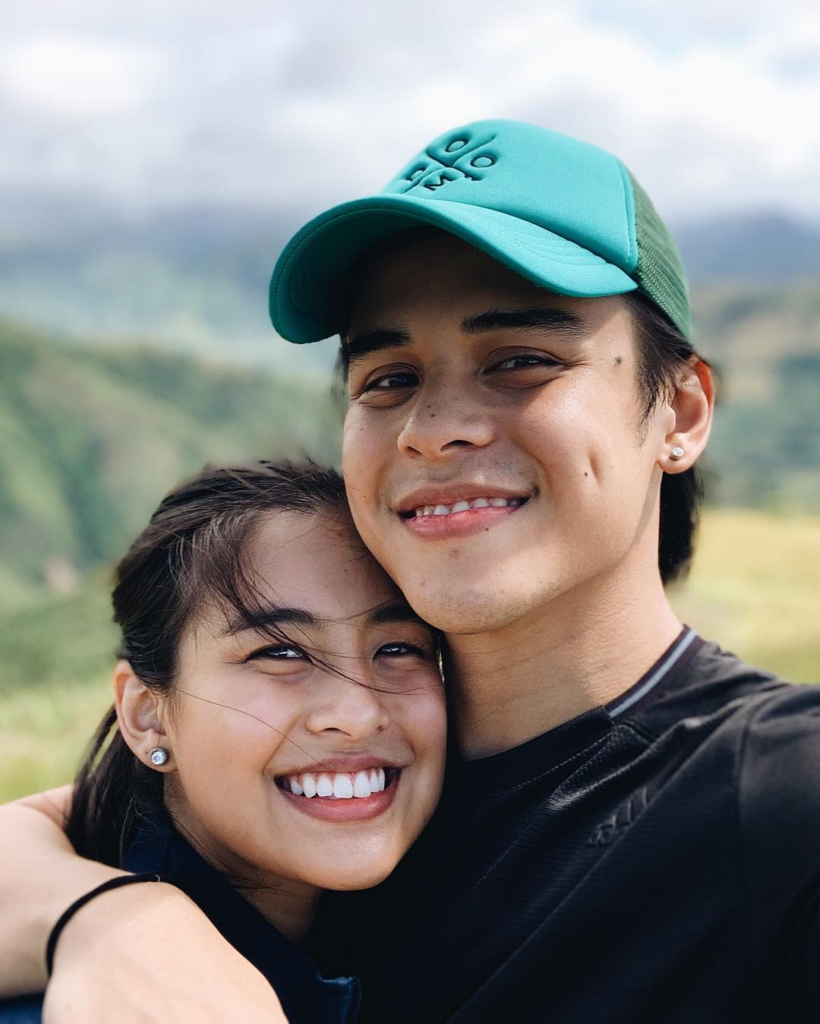 Gabbi Garcia recently made her younger self happy by attending a Maroon 5 concert in Singapore.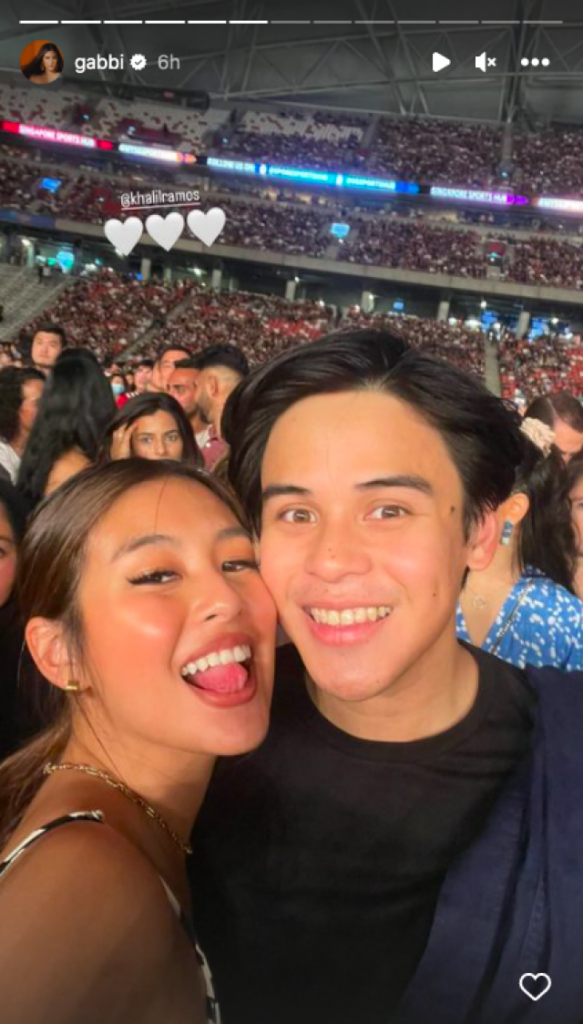 The Kapuso actress posted snippets of herself and boyfriend Khalil Ramos singing along to Maroon 5's "She Will Be Loved" and "Sunday Morning," among other songs, on her Instagram stories.
"My high school self is happy," she wrote in the caption. "This is for my high school self."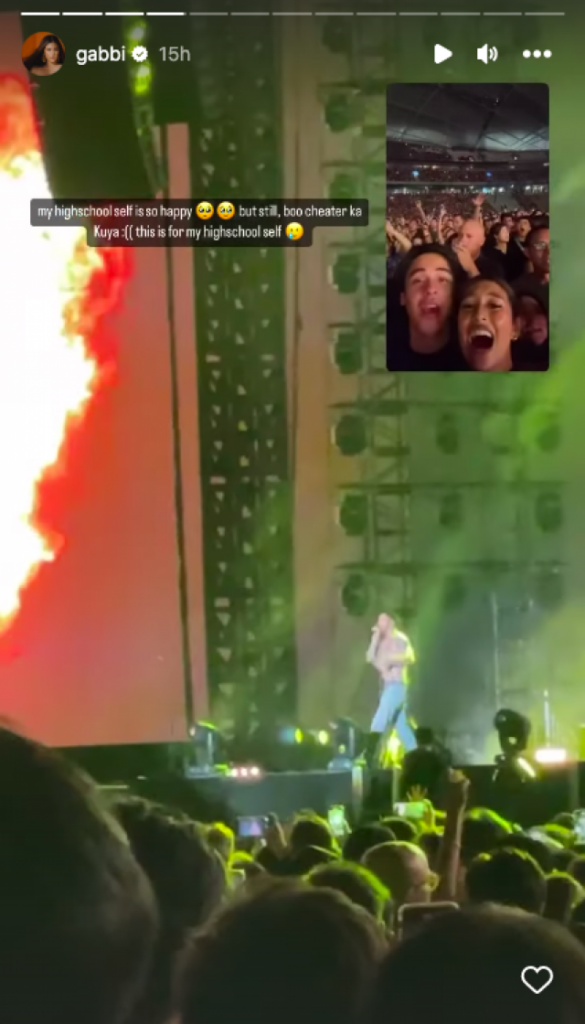 "Throwback to my 10-year-old self na kumakanta sa harap ng computer (and) sa YouTube with karaoke lyrics para ma-memorize ko yung kanta," she added.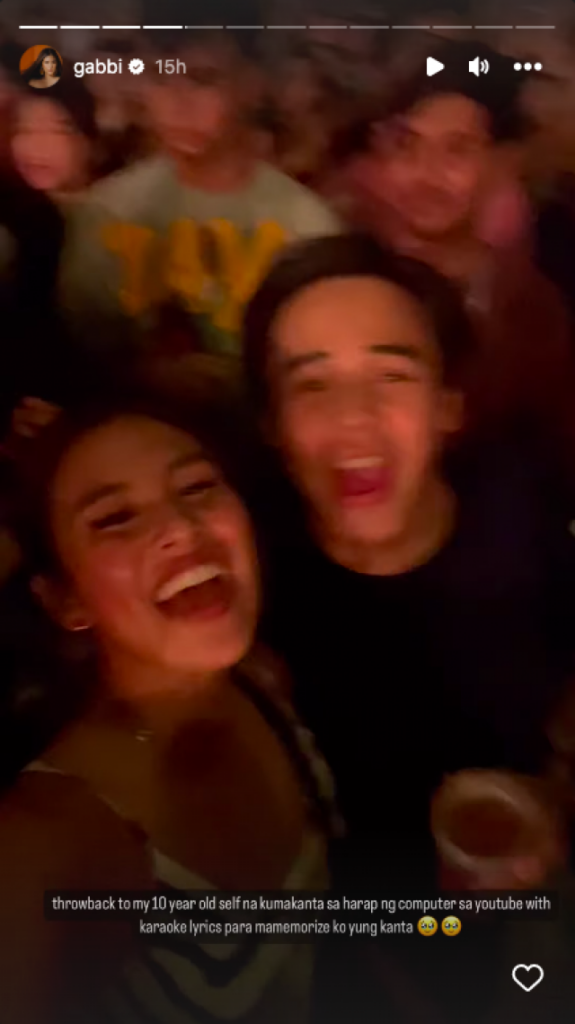 Gabbi also claimed that when it was the "pambansang song request," she would always catch the "Payphone" music video on their television when she got home from school.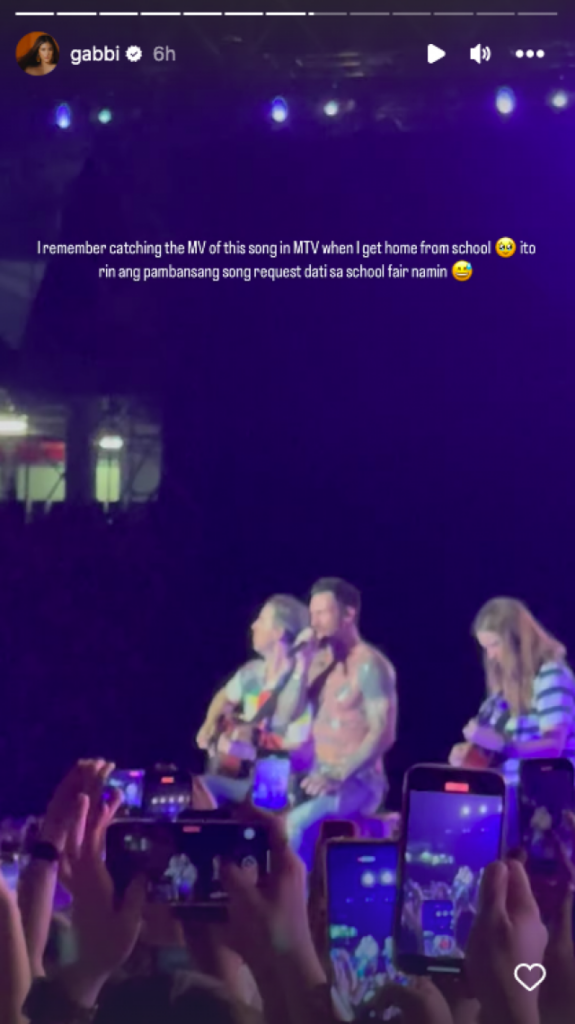 Though it was clear that Gabbi was having the time of her life with Khalil, she refused to forget the recent controversy involving Maroon 5 lead singer Adam Levine. "But still, boo. "Cheater ka," she uttered.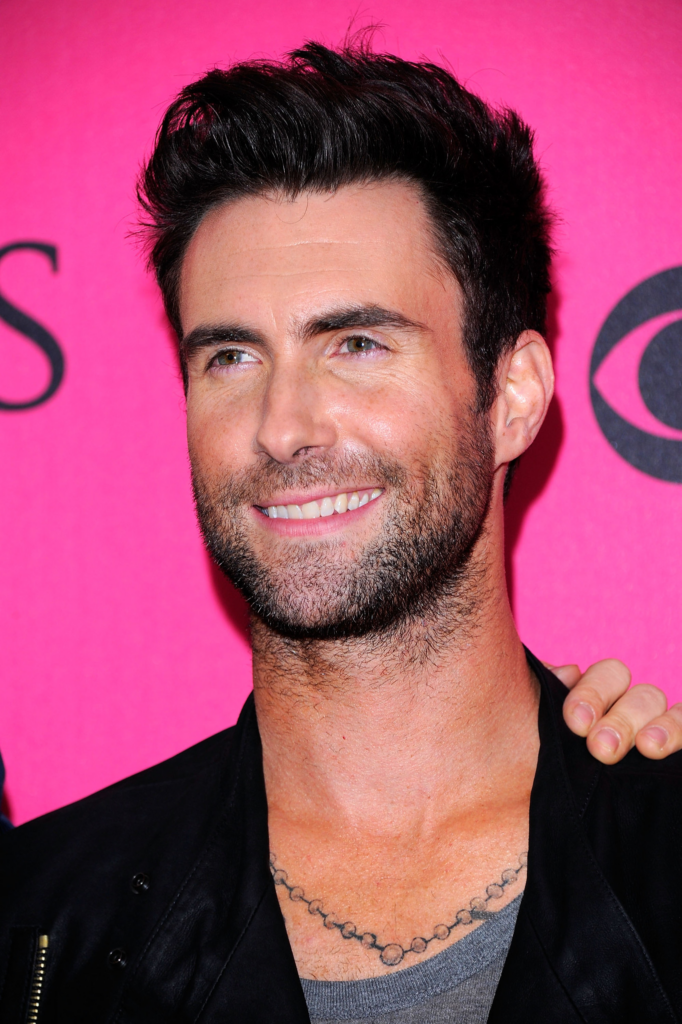 Adam became a social media sensation in September after a model named Summer Stroh revealed they had an affair. The artist denied the allegations, but admitted that he "crossed the line."
Nonetheless, it's heartwarming to see Gabbi and Khalil singing their hearts out and having a good time. They've been posting sneak peeks of their trip to Singapore in their stories.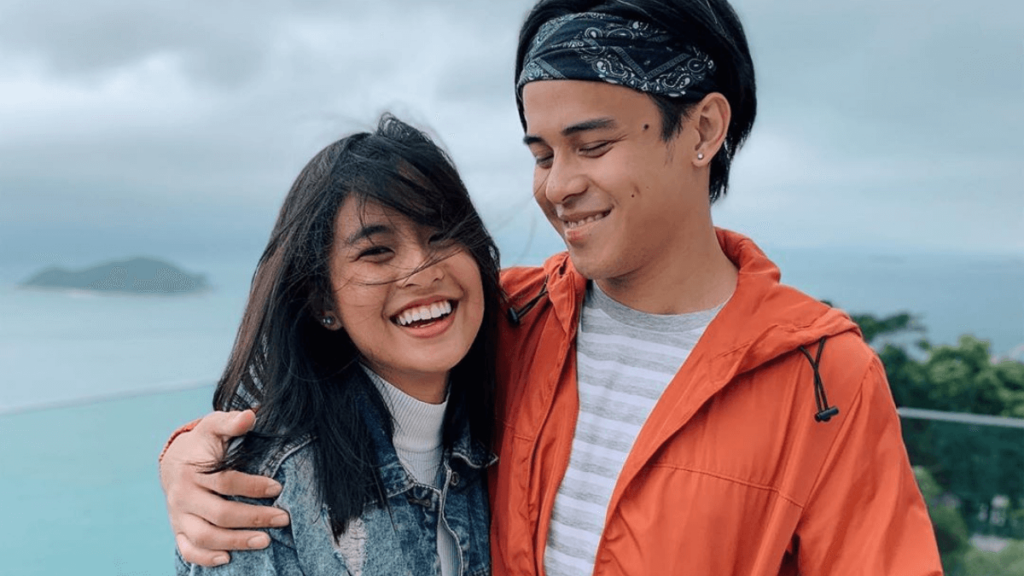 This comes after they had a fantastic time together in the United States just a few months ago.