According to authorities, one of the worst stadium disasters in history occurred during an Indonesian soccer game on Sunday, when a stampede caused at least 129 deáths and 180 injuries.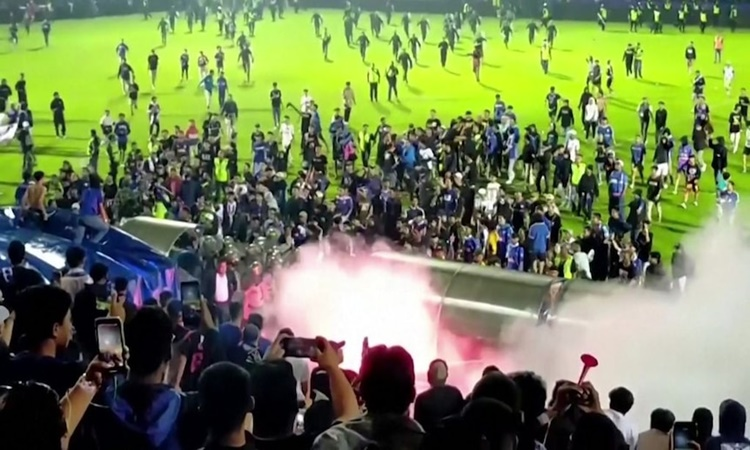 In an effort to calm the situation as the losing home team's fans invaded the pitch in East Java province on Saturday night, police fired tear gas, which led to a stampede and incidents of suffocation, according to East Java police chief Nico Afinta.
After Arema FC's defeat against Persebaya Surabaya, local TV networks captured images of fans flooding onto the pitch in the stadium in Malang. There are visible scuffles and what appears to be tear gas in the air.
Photos show individuals being taken away by other supporters who looked to have lost consciousness.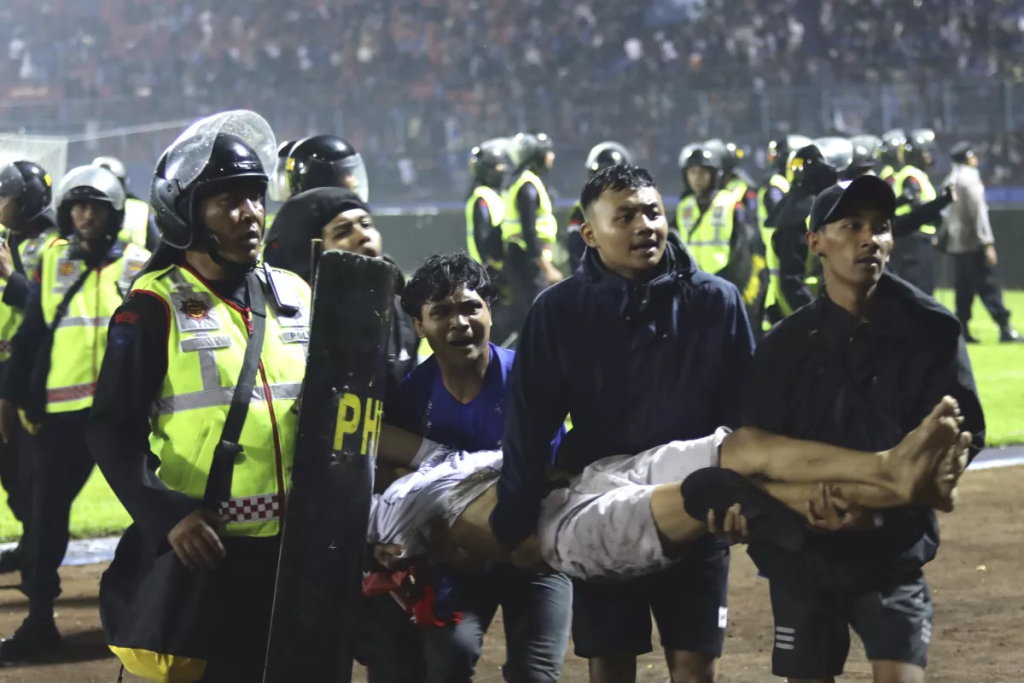 FIFA's safety standards clearly state that neither stewards or police officers should carry or use weapons or "crowd control gas."
A request for information about whether the East Java police were aware of such rules was not immediately answered.
According to its commissioner, Indonesia's human rights commission intended to look into security measures, including the use of tear gas.