Here is the whole video of Arjo Atayde and Maine Mendoza's engagement proposal.
When reflecting on the initial stages of their relationship, Arjo remarked in the video that their family had received a lot of hits but was relieved that they had survived. Arjo got emotional throughout the proposal, and a show of fireworks ended that one special moment.
https://www.instagram.com/p/Cgl8c0cpGoa/?utm_source=ig_web_copy_link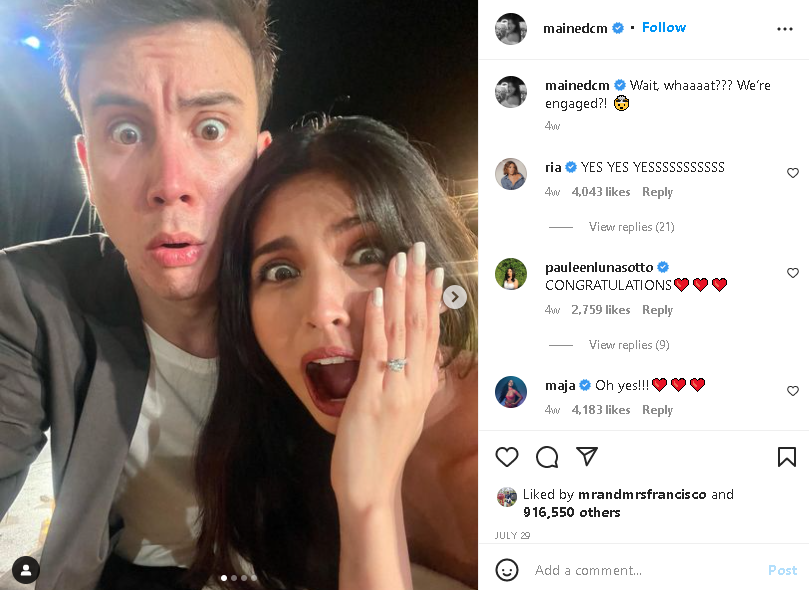 Maine Mendoza, a Kapuso actress, and Arjo Atayde, a Kapamilya actor, were engaged on July 28. Everything was just perfect and amazing. Considering the extravagance, one aspect that people cannot overlook is the honesty of both of them.
A important day in their relationship is July 28. On July 28, 2013, Maine Mendoza tweeted, "Arjo cutie," and on July 28, 2018, they first interacted in person.
https://www.instagram.com/p/CgmBChgvixQ/?utm_source=ig_web_copy_link
Maine Mendoza said, "The way he loves and cares for me parang sobra and sometimes I really ask the Lord what have I done to deserve this kind of love."
The full touching video of the proposal was recently revealed by the Kapuso presenter, and Arjo had carefully prepared every aspect of it.
https://www.instagram.com/reel/ChzMS-3J7Qa/?utm_source=ig_web_copy_link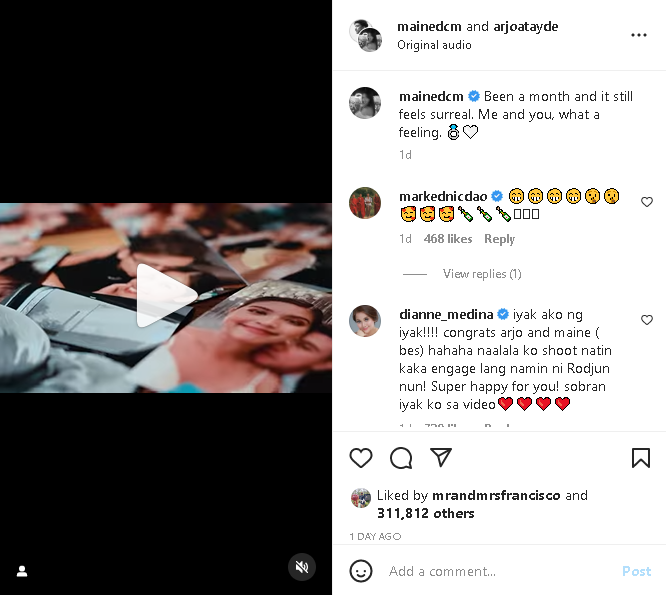 Maine Mendoza, sweetly, shared this message to her fiance, "I've always prayed to find a man who's gonna love me for who I am and then you came. I just want to thank you for loving me the way you do. I want to thank you for being you, for loving my family, for loving my friends, and for loving me."