Another one of our Filipino "kababayan" has allegedly fallen victim to the massive "unprovoked attack" that is taking place in America.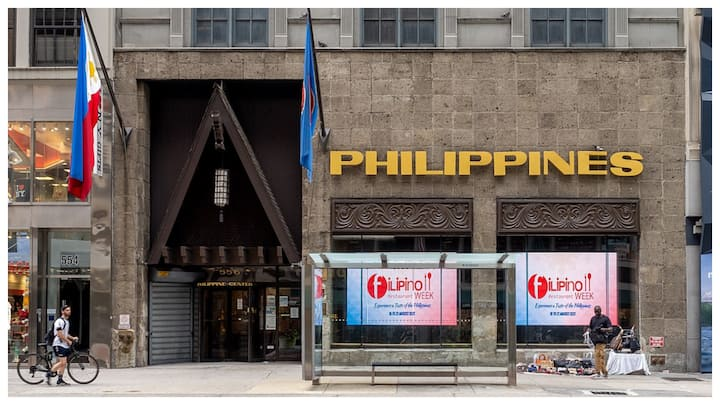 A fellow female pedestrian kicking the 74-year-old Filipina as she crossed Madison Avenue near East 52nd Street happened quickly. The woman unexpectedly attacked the vulnerable Pinay for an unidentified cause, as shown in the footage posted by GMA News.
The aforementioned video also captures the offender departing as if nothing had happened.
The Pinay requested assistance from the police in locating the offender and disciplining her to ensure that the incident would not take place again.
The investigation involves determining if this incident qualifies as one of the many "hate crimes" that have been reported in America following the alleged widespread occurrence of COVID-19, which is believed to have originated in China.
The Philippine Consulate General in New York promptly released a statement following the incident.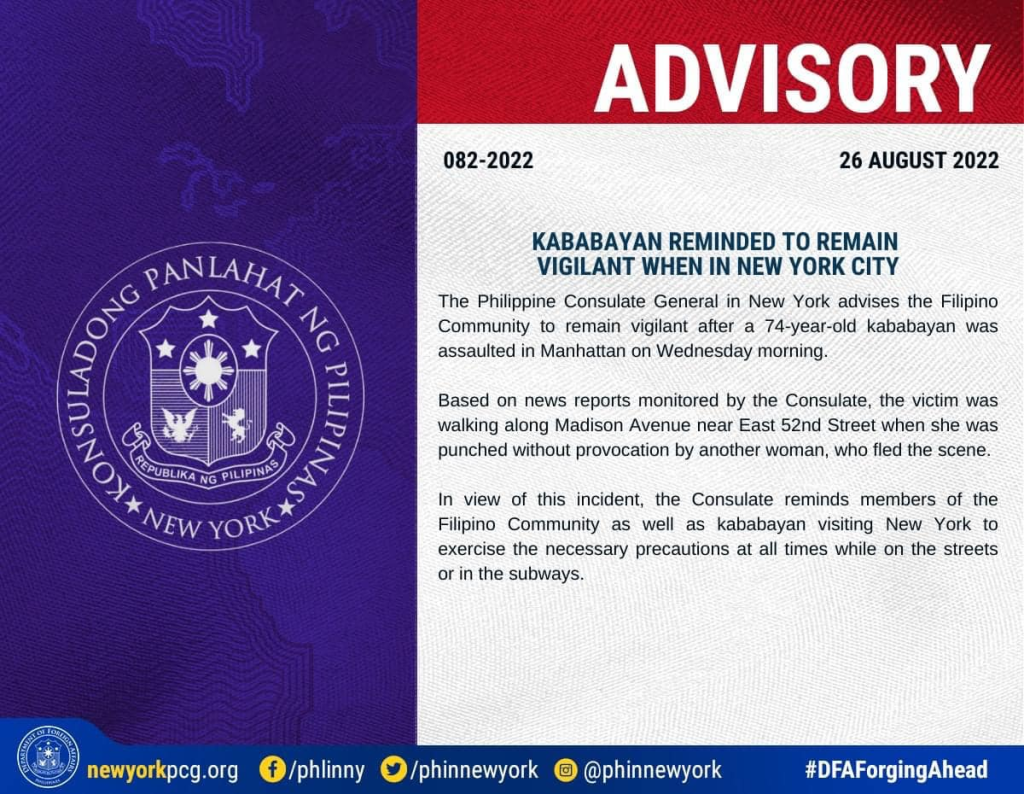 They allegedly will assist with the case that can be brought against the offender. They also urged our fellow citizens in New York to remain cautious and alertness in consideration of what had happened.