A Mexican mayor married his alligator bride, sealing the marriage with a kiss.
Sosa wedded the alligator, who was dressed in a white gown with various decorations.
The wedding was apparently part of a tradition thanking Mother Nature for blessings and abundance. The ceremony is said to symbolise the sacredness of the couple's marriage.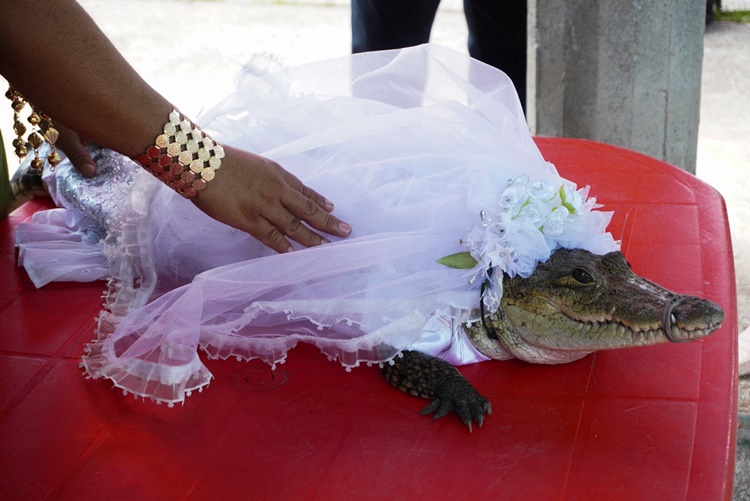 After marrying his seven-year-old alligator bride, Mayor Victor Hugo Sosa of San Pedro Huamelula in Oaxaca, Mexico, went viral on the internet and on the front pages of multiple news sources.
The seven-year-old reptile was dubbed "Little Princess" and was thought to be a deity symbolizing Mother Earth. Her marriage to the mayor of the town represents the union of humans and the divine.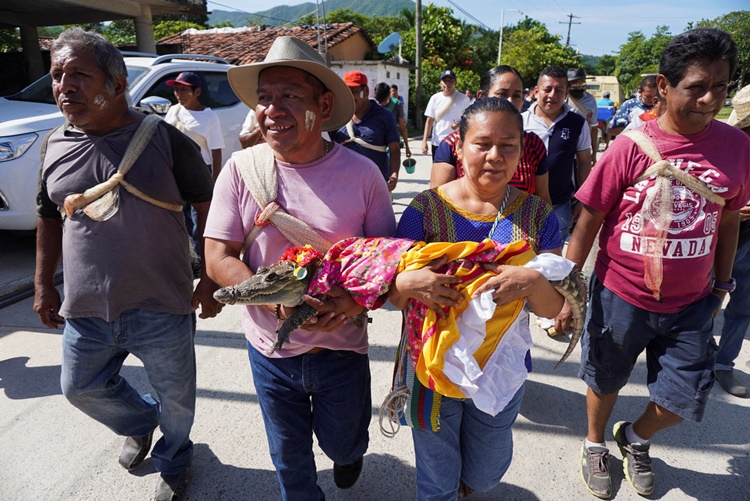 While the indigenous leader kissed his alligator bride, people danced to traditional music. During the occasion, the mayor carried his new bride while drums and trumpets blared.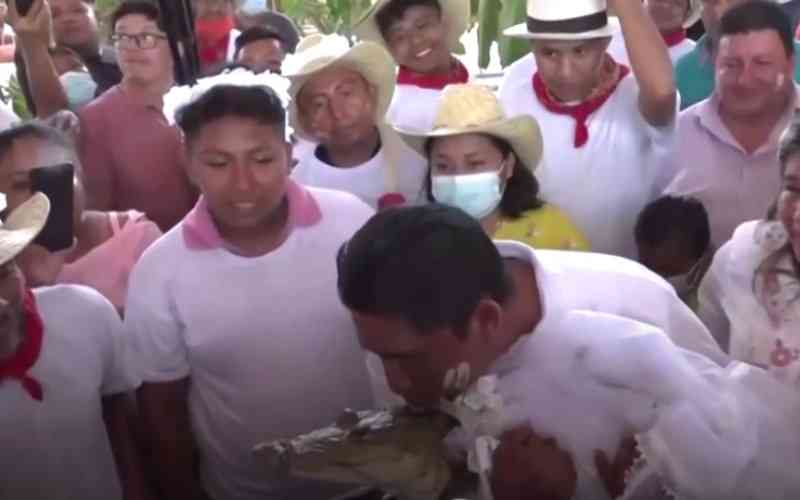 The reptile's snout, unfortunately, has been tied shut, apparently to prevent undesired biting during the ritual.
"We ask nature for enough rain, for enough food, that we have fish in the river," Sosa explained.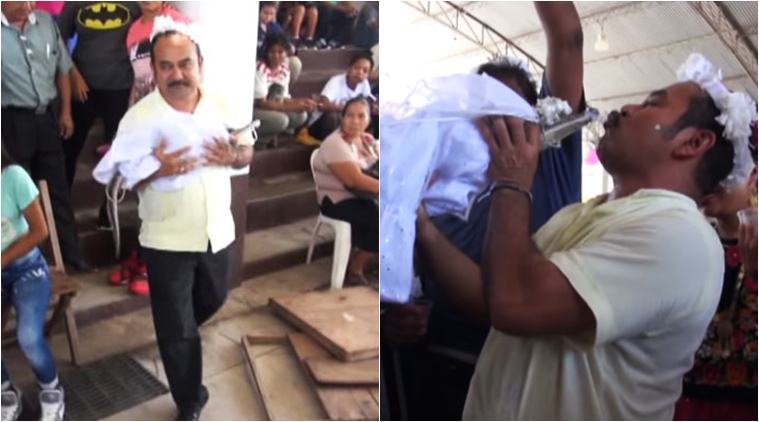 Elia Edith Aguilar, one of the wedding sponsors, stated that the occasion brings her joy and makes her proud.
"It gives me so much happiness and makes me proud of my roots. It's a very beautiful tradition," Aguilar noted.