On Facebook, Donnalyn Bartolome expressed her apologies to her fans.
Regarding Donna, she has spent the last three days uploading stressful stuff.
"Gusto ko lang magsorry sa followers ko… sorry sa mga nakakastress na posts for 3 days. I know you don't mind and that you are glad I told my truth," Donna stated.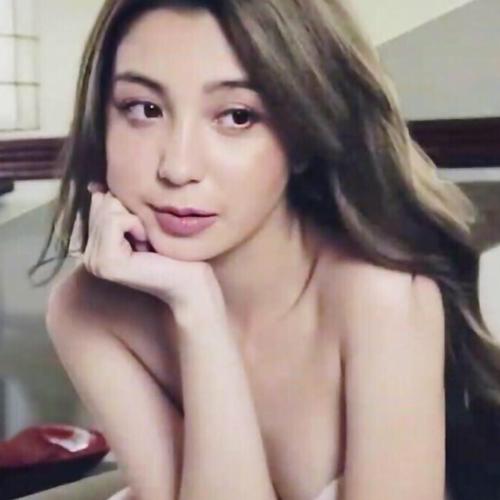 She continued by saying that she worries the world's continued growth of unpleasant things.
"But I still can't help but feel bad na nadagdagan pa ng pangit na bagay 'tong mundong magulo na," she continued.
Donna continued by requesting that people accept her apologies even if they were not displeased with her.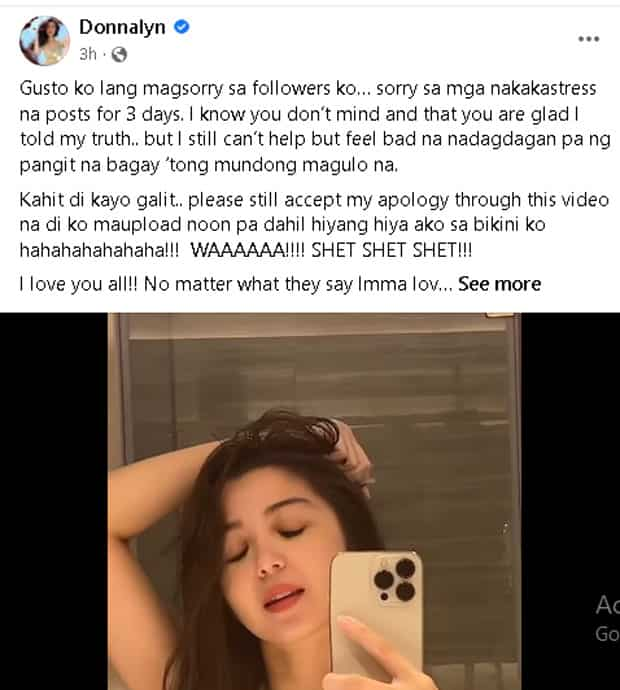 Additionally, she posted a video of herself in skimpy swimwear. "Kahit di kayo galit.. please still accept my apology through this video na di ko maupload noon pa dahil hiyang hiya ako sa ko hahahahahahaha!!! WAAAAAA!!!!"
Furthermore, in a recent vlog of Donnalyn, JM De Guzman decided to take a shower, Donnalyn Bartolome had to follow him into the bathroom since their hands were locked together.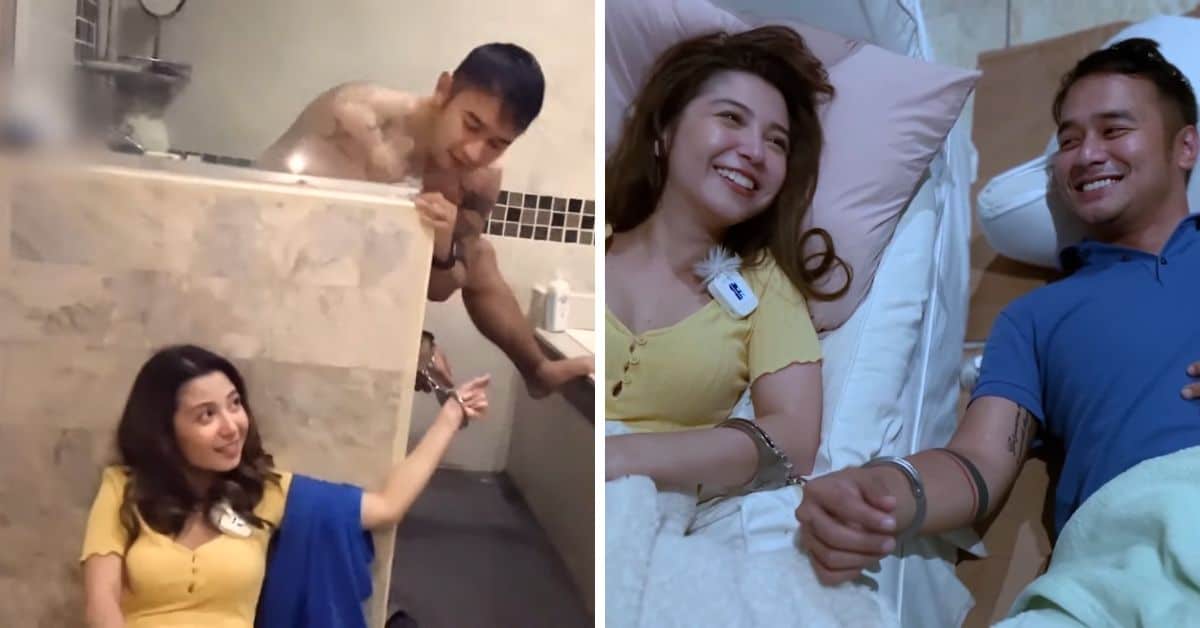 The two celebrities already agreed to take part in the handcuff challenge, in which they will wrap wristbands around one another for a full day. Internet users enjoyed seeing the two struggle to carry out simple activities while their wrists are handcuffed together.