Clinton Kingsley Bautista was really not expecting to win, but he held on to his 110-meter title as the Philippines' athletics team increased its gold haul to three at the 31st Southeast Asian Games at the My Dinh National Stadium here on Monday.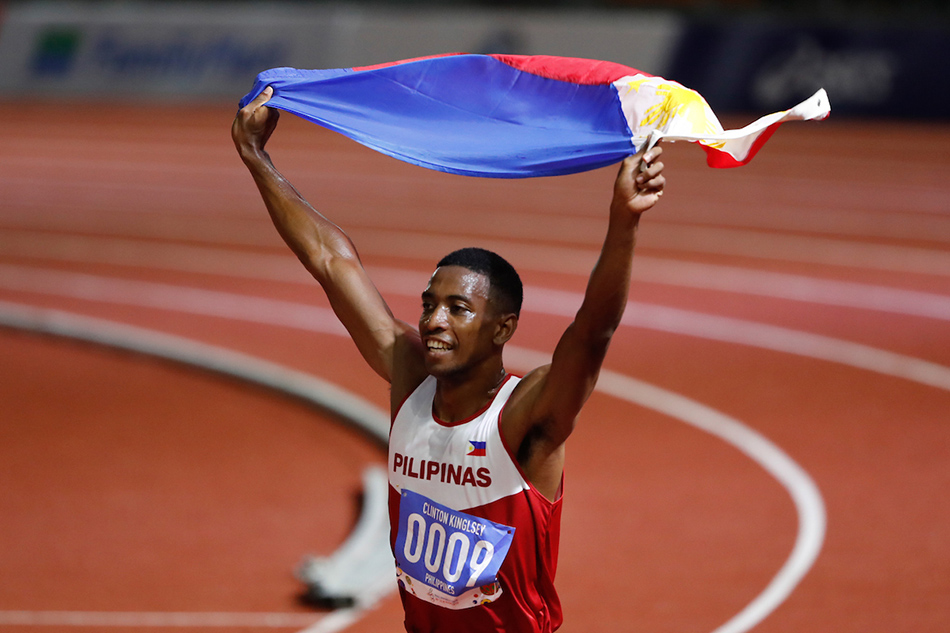 He is the first Filipino to have ever won the 110-meter hurdles in the SEA Games, and he currently has a second straight gold medal in the event after breaking his own 13.97-second record with record-smashing 13.78-second run during the 2019 Philippine SEA Games.
"Hindi ko expected ito, kasi sila (Thai and Singaporean) ang may leading time bago itong SEA Games," said the 29-year-old, the only Filipino to ever win the 110-meter hurdles in the biennial meet.
The Tarlac native broke his personal mark of 13.97 seconds in 13.78 seconds.
He surpassed Singapore's Chen Xiang Ang (13.94) and Thailand's Natthaphon Dansungnoen (13.99).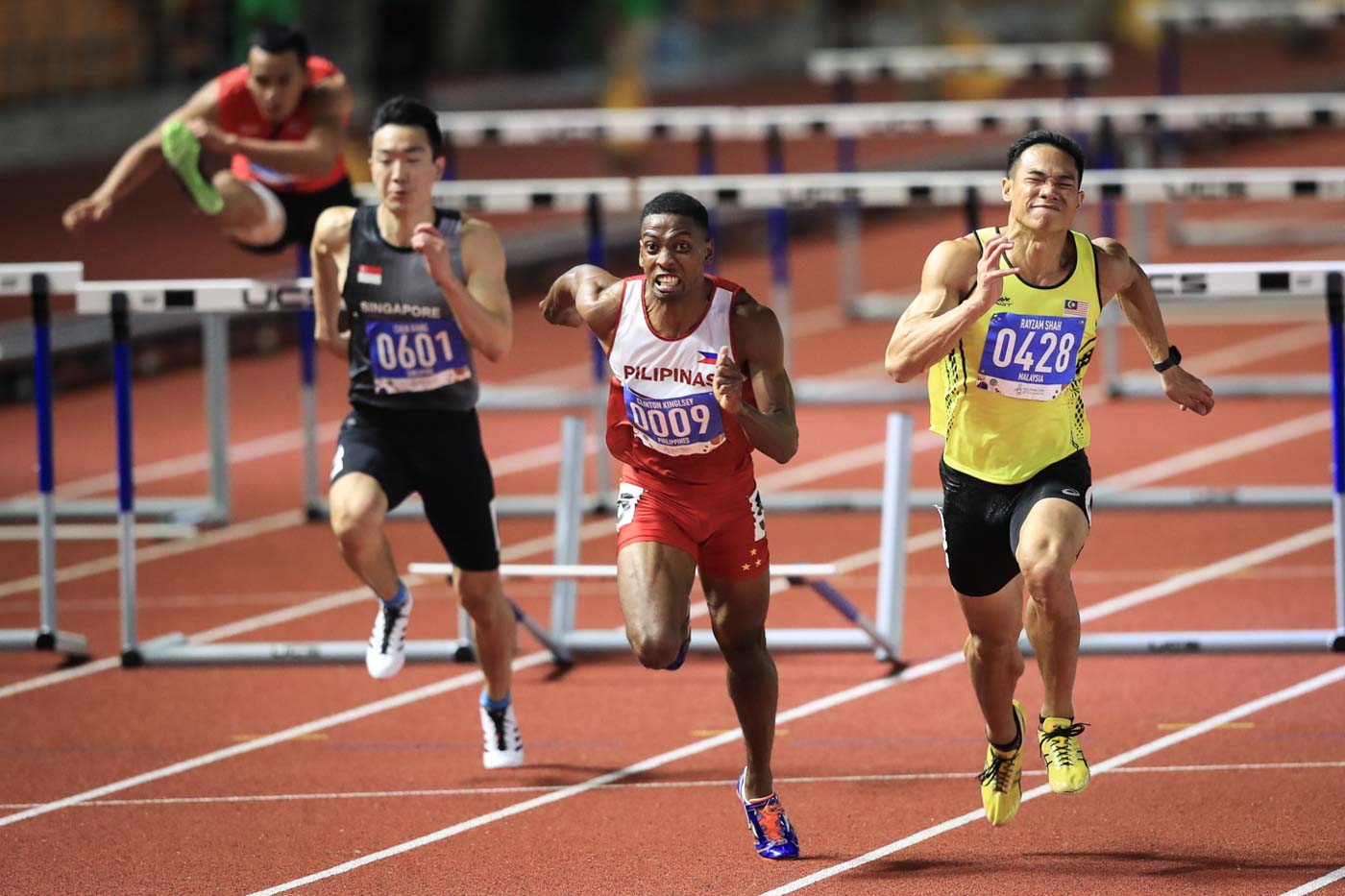 Meanwhile, Jelly Dianne Paragile Casalme took bronze in the women's 100m hurdles, clocking 13.720 seconds behind Emilia Nova of Indonesia and Nguyen Bui Thi of Vietnam.
Nguyen finished in 13.510 seconds, while Nova took 13.690 seconds.
Alyana Joyce Martinez finished third in the women's pole vault, jumping 3.6 meters.
Malaysia's Sarah Adi Binti (4.00 m) and Thailand's Chonthicha Khabut (3.80 m) finished first and second, respectively.
However, Marestella Sunang Torres and Katherine Khay Santos Bautista also failed their attempts in the women's long jump.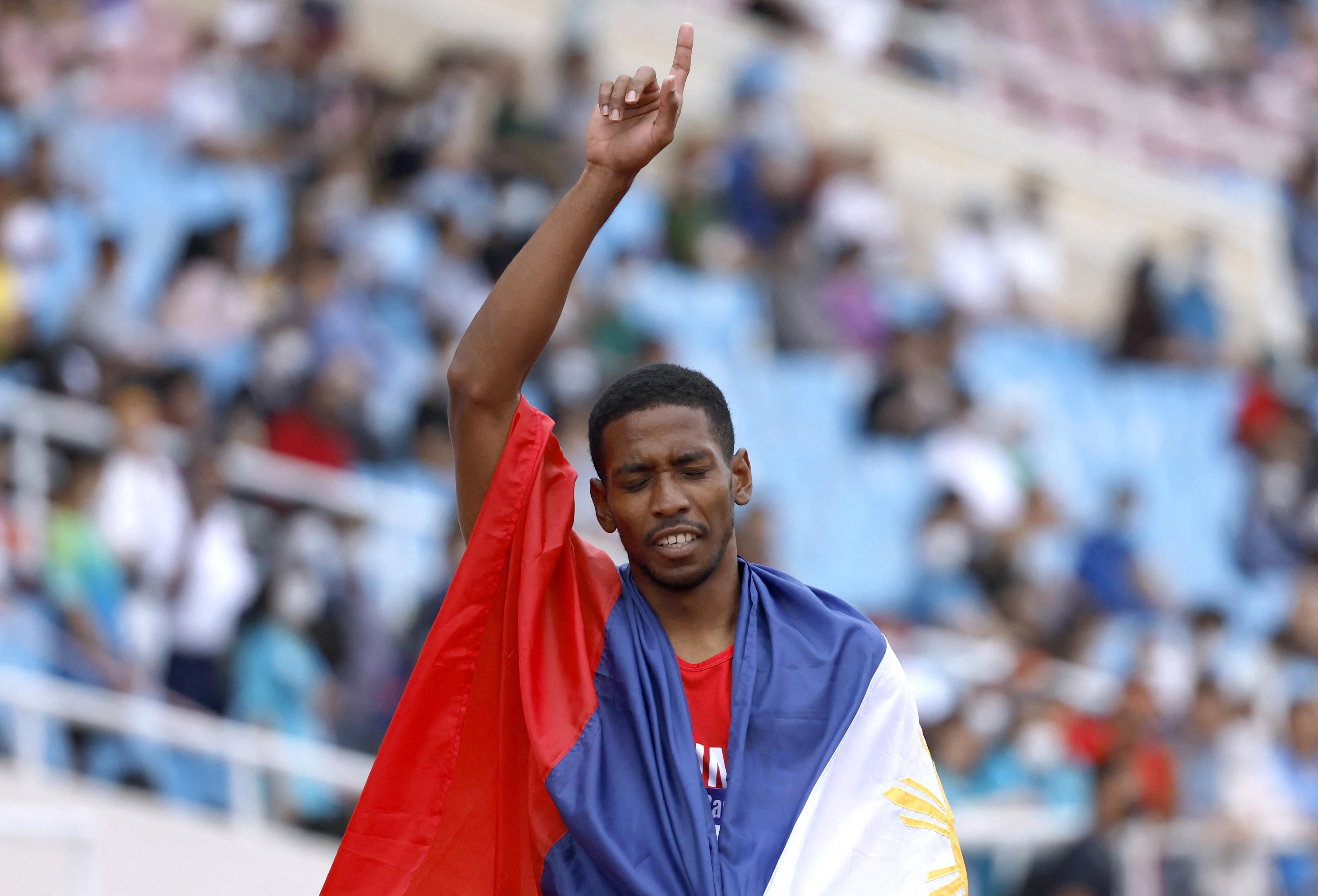 Bautista's victory was the third gold medal for the athletics contingent in the biennial meet, following Ernest John Obiena's record-breaking pole vault effort and William Morrison's shotput victory.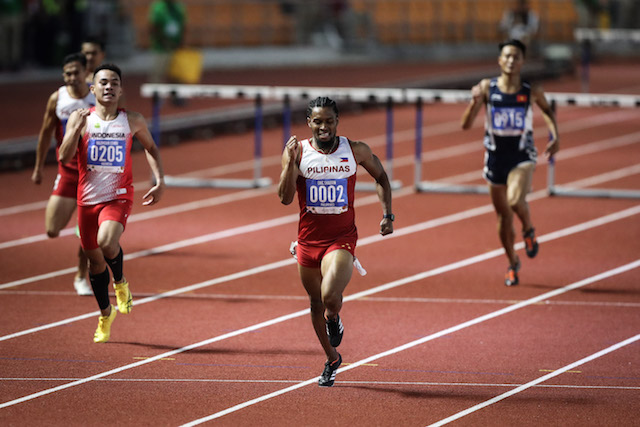 Pole vaulter Natalie Uy, who was suffering from numbness in both legs, was unable to retain her title after three foul jumps, allowing Malaysian Nor Sarah Adi Binti to dethrone the Fil-American.
"Hindi niya raw maramdaman ang legs niya, maaring pagod sa mahabang byahe," Uy pole vault coach Emerson Obiena of Kettering, Ohio, said.