Flow G. and Skusta Clee is making round as the most trending topic in Twitter following after the plagiarism issue.
The plagiarism issue prompted the fans of BTS calling out Flow G and Skusta Clee for the alleged plagiarizing the K-pop group's Dadaeng.
Similar report published by the GMA Network saying that fans were posting side-by-side version of the two tracks, the original and the plagiarized version for comparison and requesting their fellow supporters to report it to BTS's label BigHit Entertainment.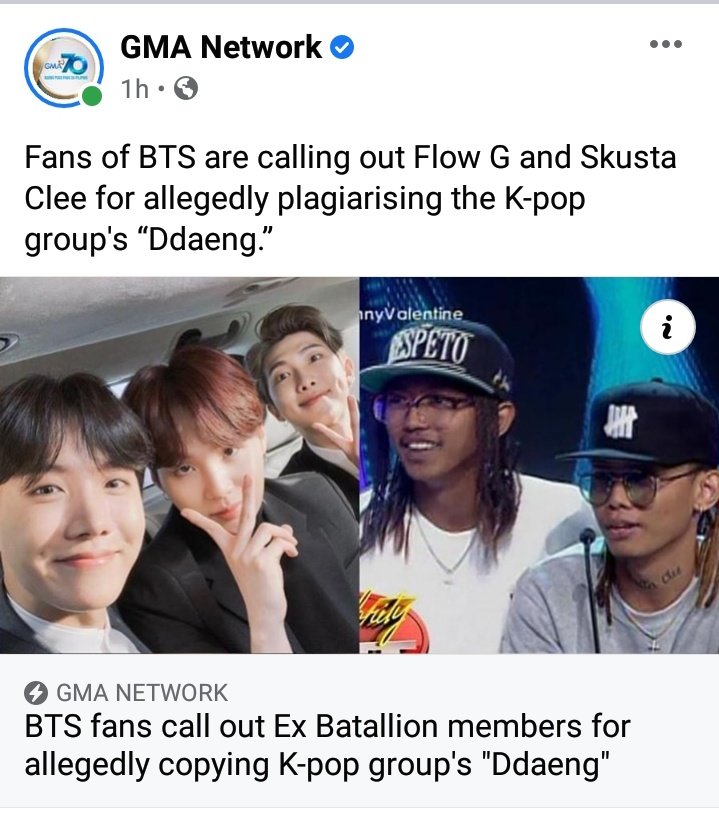 However, in Twitter, the message surfaced claiming that Skusta Clee twitted saying to clarify they did not plagiarized but just simply barrow it from the original version.
Watch comparative video here below: