Private school teacher is making noise on social media during this pandemic time following after her photo selling good posted on Facebook.
The private school teacher is identified as "Teacher 'Ely' Eloisa Gicar" 65-year-old go out on street to sell goods in order to survive after she lost her job due to CVID-19 pandemic.
The photos shared by a netizen under the Facebook account of Karlo Ternora, Teacher Ely is selling foods besides gasoline station along Holy Spirit Drive in Brgy. Holy Spirit, Quezon City.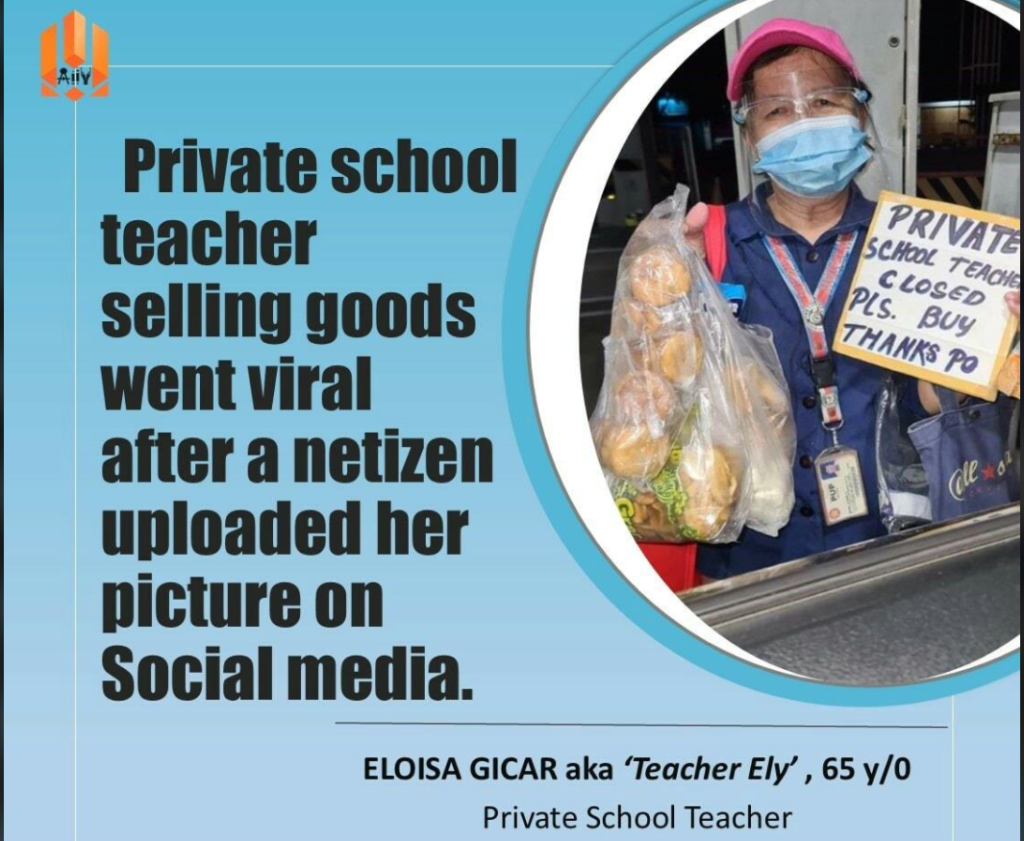 According to Ternora, teacher Eloisa Gicar noticed him while she was on the street selling goods. She even calls him "anak."
"Lumapit sa akin si Ma'am. She even called me "anak," Ternora wrote a caption on his Facebook.
Ternora add caption to his Facebook account an appeal to the public for those who are willing to help Teacher Ely after losing her job and he provide a contact number.
Similar featured by the News5 and uploaded on YouTube for public viewing.
Watch video here: