After the Department of Health (DOH) confirmed 45 new infected on the coronavirus, the total cases in the Philippines have risen up to 187 people on Tuesday, March 17, 2020.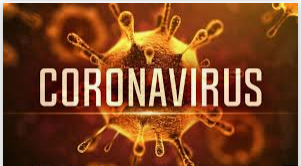 The Department Of Health also reported that another patient has recovered, which brings the total number of recoveries recorded in the country to four (4).
The DOH identified Patient 25 is the latest recovered patient, he is a 31-year-old Filipino male who was repatriated from the coronavirus in hit Diamond Princess cruise ship in Japan.
He was the second Filipino to recover from COVID-19. Half of the 45 new cases are males while the 14 were senior citizens.
After the patient is tested negative for COVID-19 twice at the Jose B. Lingad Memorial Regional Hospital, he will finally be discharged on Tuesday.
10 of the new patients were confined at the Research Institute for Tropical Medicine, 6 are at the Cardinal Santos Medical Center, 5 were at the St. Luke's Medical Center Global City, and 4 are at The Medical City.
The rest are spread out in various hospitals in Metro Manila, including one patient in Cotabato City.
The majority of the new cases are still verified by the DOH, but some of them have been confirmed to be from Quezon City (3), Mandaluyong, San Juan (2), Muntinlupa, and Caloocan.
The whole Luzon is under a community quarantine from March 17, until April 13 as part of the efforts the government to contain the spread of COVID-19 in the country.
What can you say about this? Share your thoughts in the discussion box below.