According to the report, there was a mysterious disease that is similar to bird-flu that is spreading in Cotabato City. The disease continued to kill chicken since last week.
The disease was causing fear and panic to the people of Cotabato were the chickens shows symptoms of flu such as drooling, swollen face, and exhaustion.
The residents were alarmed and taking precautionary measures against the flu to prevent it from spreading in the area.
The incident was called "Aratay" in some provinces.
Also, to avoid spreading of the disease the owners were burning the remains of the chicken before burying it on the ground.
The owners of the lifeless chickens just found their chickens whipping on their cages due to the disease. However, the Cotabato City local Government has not yet released any statements in regards to the accident. Also, the residents were hoping and praying that the disease would not spread more.
Here are some of the reactions of the netizens about the incident;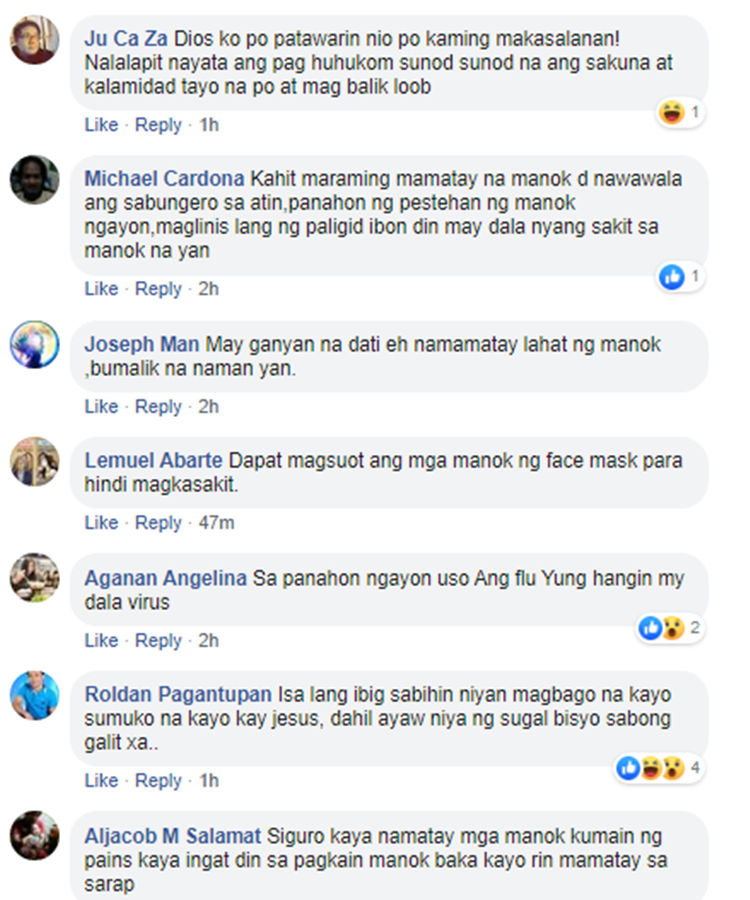 What are your thoughts and comments about this issue? Share that and put it in the discussion box below.