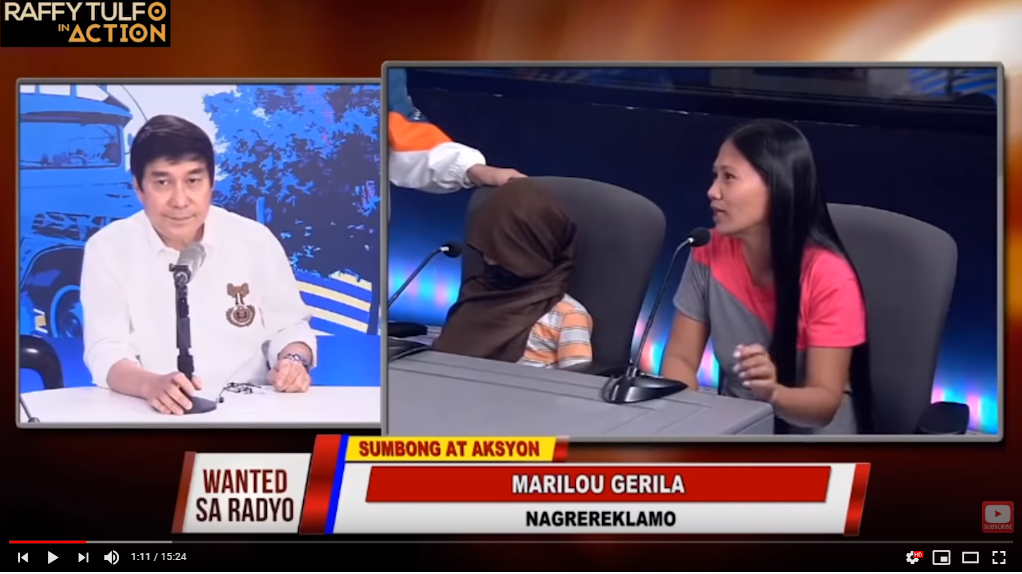 A complainant named Marilou Gerila comes to Raffy Tulfo complaining at Fernando Lajot that her son was put in a cage of ducks because he is caught stealing ducks.
According to the mother her son was put in a cage of her neighbor because it is being followed by ducks, but the record at the barangay says that the kid stole the ducks. Not only that he also slapped the child. She showed idol Raffy the video of her child being hit by Fernando Lajot.
But according to the owner, he caught the child-stealing his ducks and admitted that it is not right to cage him but he only does that to teach the child a lesson.
Fernando Lajot wants to settle the case and asking for forgiveness but the mother was determined to file a case against him.
Raffy Tulfo advises him that it is not right to do that to a child. He also wants the mother to be sure that she wants to file a case because if she's not they will no longer help them. He also advises the mother to take care of her children so that it will not be put in a cage again
Watch the video here:
Share your thoughts and comments in the discussion box below.