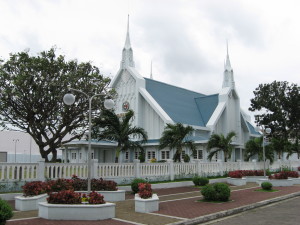 Typhoon Yolanda victims in Iloilo City criticized the church management of Iglesia ni Cristo in Iloilo City after approaching to request for shelter during the typhoon Yolanda. The said controversial issue was posted in the website of splendorofthechurch.com.ph and went viral after few hours since it was published.
The author recognized the source of information as Mai Militante who is responsible of sharing the story in her facebook account about the incident from one of the typhoon victims who were trying to request for temporary shelter due to the bad weather condition brought of the typhoon Yolanda.
Militante was shocked of this story, as contrary to what we understand that the church would be one of the primary places to shelter calamity victims during the times of catastrophes.
Attached below is the screenshot of the message from the facebook account of Mai Militante.
Now, the website source of the said online publication is closed for any reason, but many among the Filipino netizens would like to hear from the management of the INC church in Iloilo City.
Just leave your opinion below with regards to the issues.