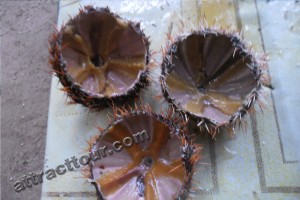 Like of the Tinolong Lapu-lapu, Swaki [Sea Urchin] is one among the lists of best seafood in Bantayan Island. This could be uncommon to some of you, but for those who are living in the islands I'm sure you can appreciate this article.
This article is informing all people of the world that Bantayan Island is proud enough to introduce this very healthy seafood and Bantayanon's one of the most favorite delicacies.See the article entitled "Tinola Fish" to see and to give you idea what Tinola is all about.
Click the image link to view it in full, so that you will see how delicious and mouthwatering the pictures are.