Malacañang Palace has proclaimed Saturday, June 24, 2023, as a special non-working holiday in Manila.
Malacañang declared June 24 a special non-working holiday to mark the 452nd founding anniversary of the City of Manila.
This proclamation intends to offer Manila people a chance to take part in the commemoration of their city's rich history and legacy.
According to Proclamation No. 261, the special non-working holiday is an appropriate respect to the City of Manila's its founding. The proclamation emphasizes the significance for enabling residents to participate in the celebrations and fully enjoy the event.
READ ALSO: #WalangPasok: Philippines Declares June 28 as Regular Holiday for Eid'l Adha
"WHEREAS, it is but fitting and proper that the people of the City of Manila be given full opportunity to participate in the occasion and enjoy the celebration," the proclamation states.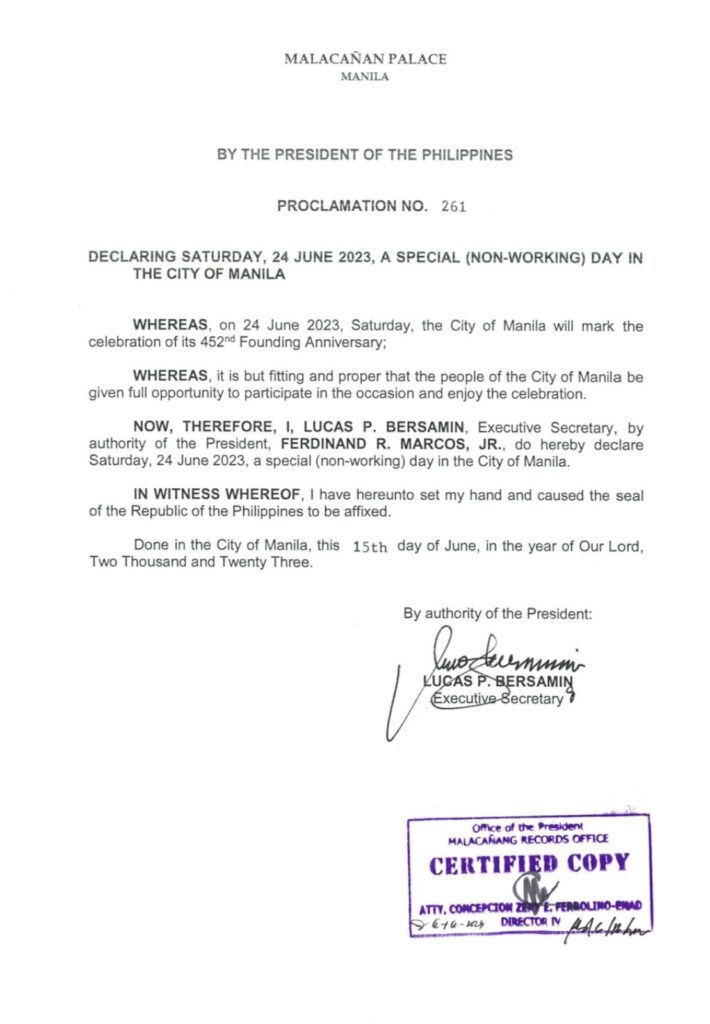 The announcement of a special non-working holiday on June 24 honors the important role Manila has served in the history of the country.
It invites Manila residents to think back on the city's history, embrace its progress and development, and cherish its unique cultural identity.
READ MORE: FULL LIST: June 2023 Regular Holidays And Special Non-Working Days