Ryssi and her son's father's sister, Andrea Garcia, exchanged comments on social media that went viral.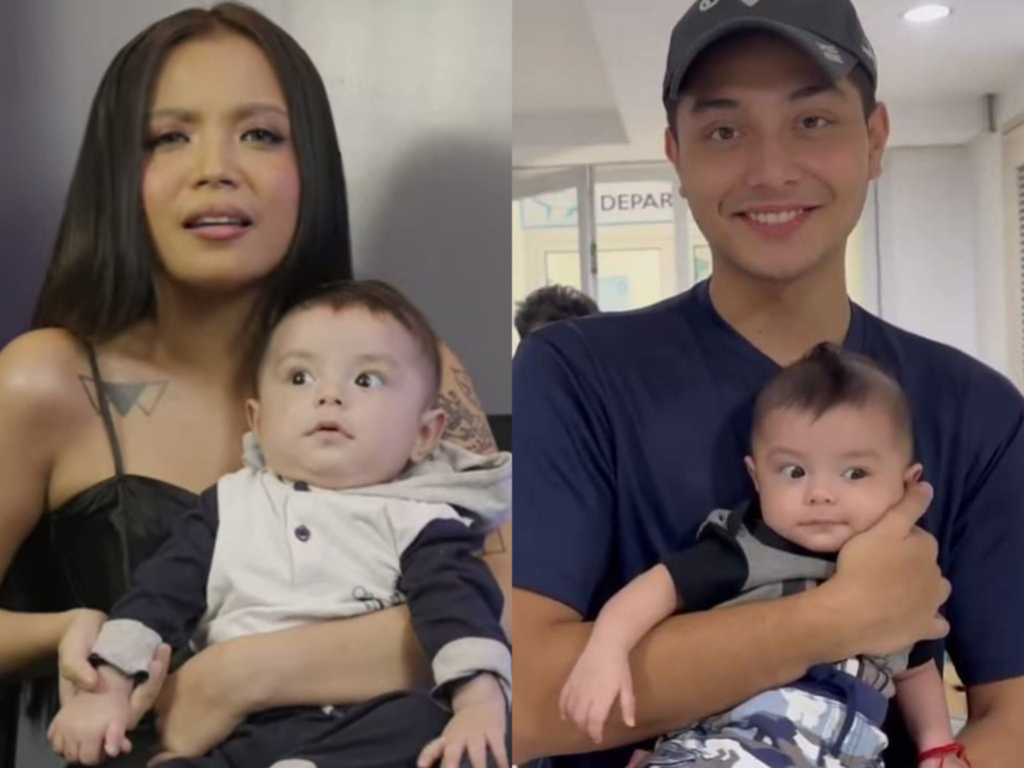 It immediately became the talk of social media because Ryssi introduced her son to the public.
However, they had an exchange of statements on the social media of Andrea Garcia, who is said to be the sister of her child's father.
"Put your facts straight. Paano naman makikita ng ama kung inilalayo mo 'yung bata? Duh?", Andrea stated.
 "Inilalayo ko ba o sadyang hindi lang pinagtutuunan ng oras ng kapatid mo?" Ryssi stated.
"He asked you so many times and yet you are the one who pushes him away… Don't act like a victim," Andrea added.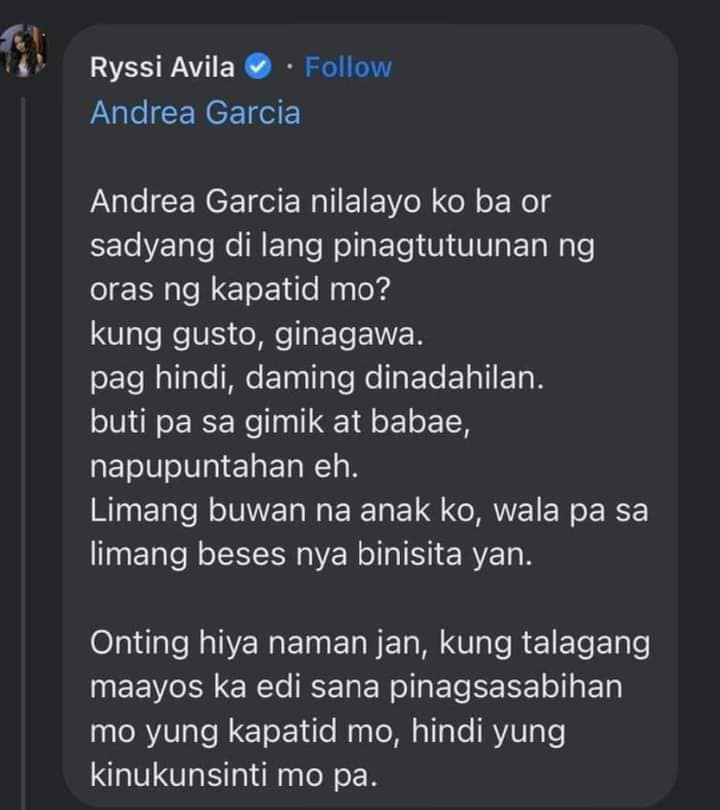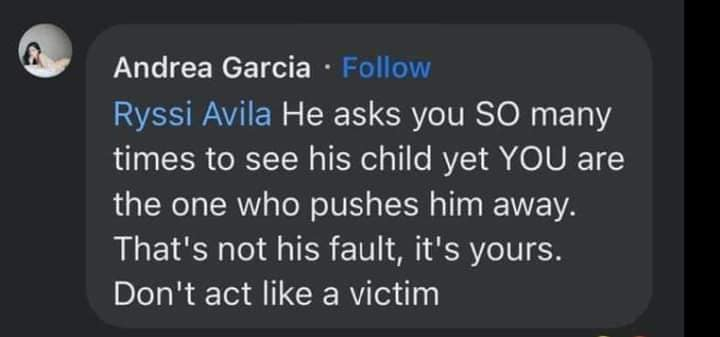 Many netizens expressed their opinions and the reaction about this.
Ryssi Avila is a Filipino singer, songwriter, and social media influencer.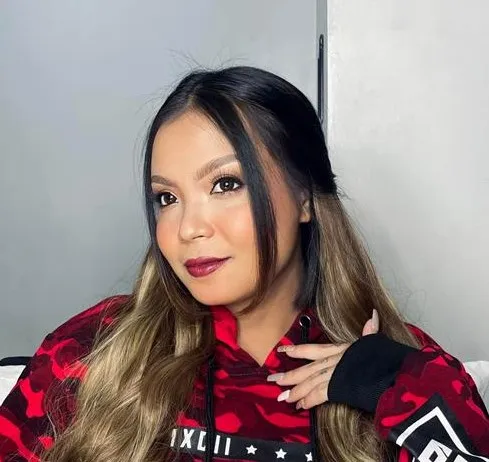 She participated in Idol Philippines Season 2, an ABS-CBN media network reality singing competition, in 2022 and finished as runner-up. Ryssi Avila's last appearance on Idol Philippines, she performed Lilim by Victory Worship (Shelter).