On November 29, Mina Sue Choi of Korea was named Miss Earth 2022 at the Cove Manila, Okada Manila.
In addition to Jenny Ramp of the Philippines, there are over 80 candidates from other countries. The candidate for the country places in the top 20. She was unable to get into the top 12. The country has won four Miss Earth titles so far: Karen Ibasco in 2017, Jamie Herrell in 2014, Angelia Ong in 2015, and Karla Henry in 2008.
South Korean Mina Sue Choi is the winner this year.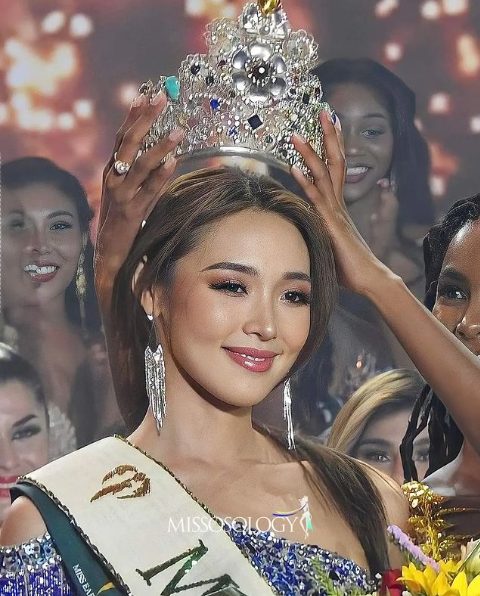 Following her are:
Miss Air 2022- Sheridan Mortlock of Australia
Miss Water 2022 – Nadeen Ayoub of Palestine
Miss Fire 2022 – Andrea Arroyave of Colombia
Destiny Wagner of Belize, Miss Earth 2021, handed the title to the South Korean beauty. She is the very first winner of the pageant from Korea.
https://www.instagram.com/reel/CljCWfSOiy1/?utm_source=ig_web_copy_link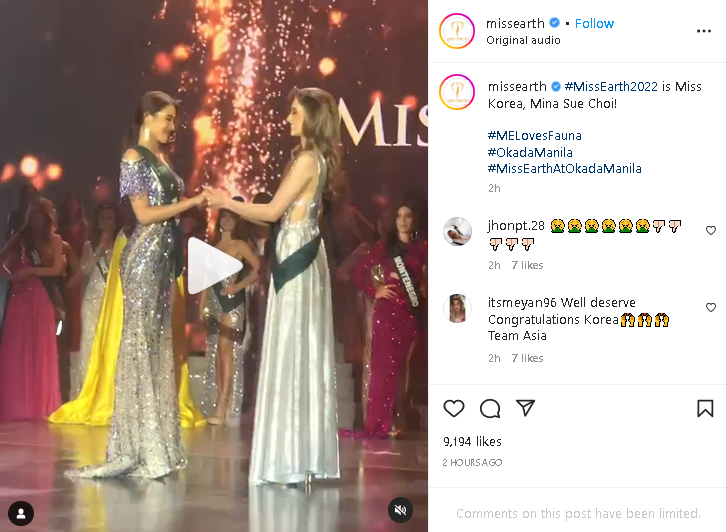 Carousel Productions, based in the Philippines, organized the pageant this year.
Following the top finalists' lists:
Top 8
Palestine
Australia
South Korea
Zimbabwe
Colombia
Belgium
Puerto Rico
Netherlands
https://www.instagram.com/p/CljFDC5LPhC/?utm_source=ig_web_copy_link