Ricci Rivero praised Xian Gaza for his article regarding Andrea Brillantes. Xian wondered what Andrea Brillantes would think if he went to her meet and greet in Dubai, given how many times he had sparked her interests.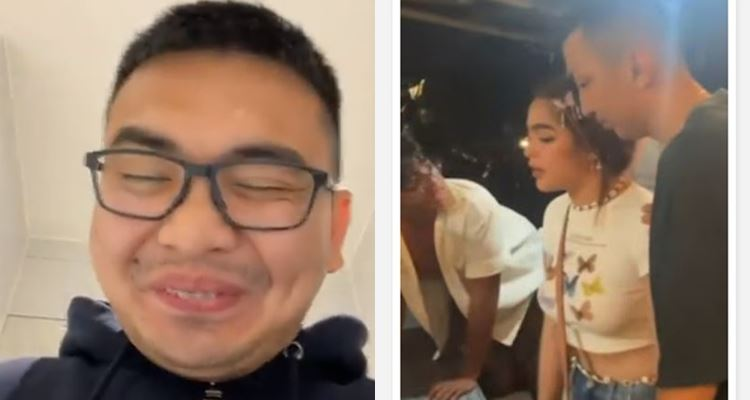 He stated that he has been wearing a face mask for some time and would be startled when he sees the actress.
"For the last one year eh maraming beses kong tsinismis si Andrea Brillantes. Punta kaya ako sa meet & greet niya dito sa Dubai para mabwiset. Pila ako with face mask tapos kapag turn ko na bulagaaa nyeeeaaaaam hahaha badtrip siguro yon."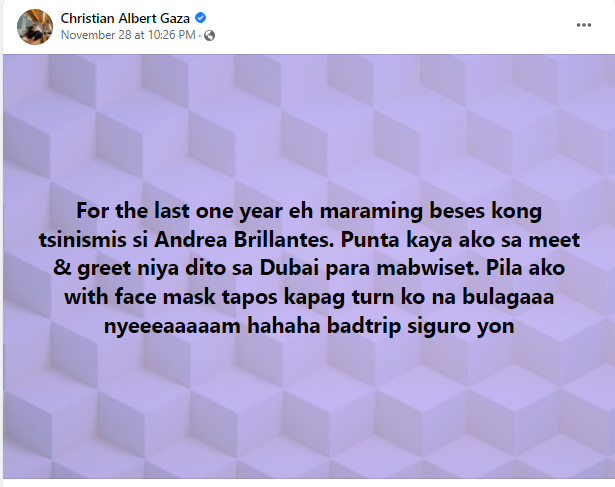 Ricci Rivero posted this on Instagram Stories with the caption "Bida-bida ka masyado."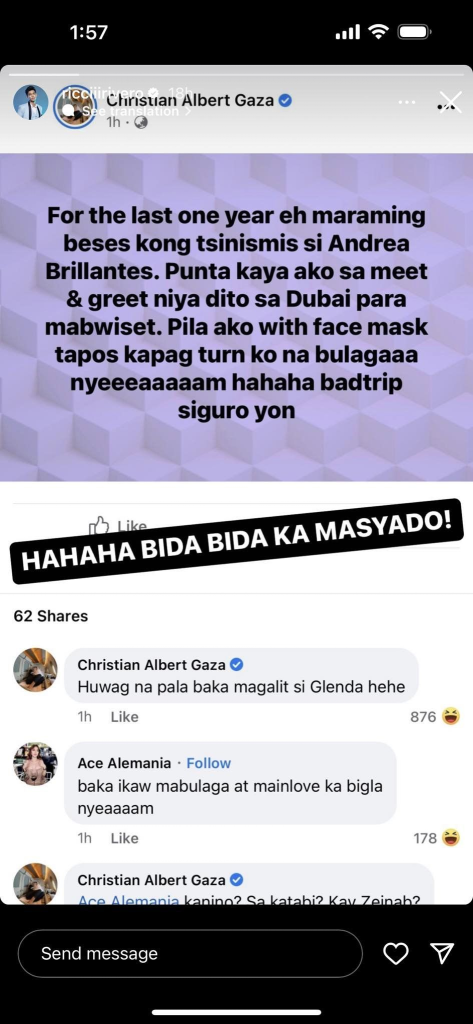 Xian Gaza, also known as Christian Albert Gaza, came to popularity on social media following his contentious billboard proposition to actress Erich Gonzales for coffee. After being accused of scamming, he became known as the "pambansang scammer."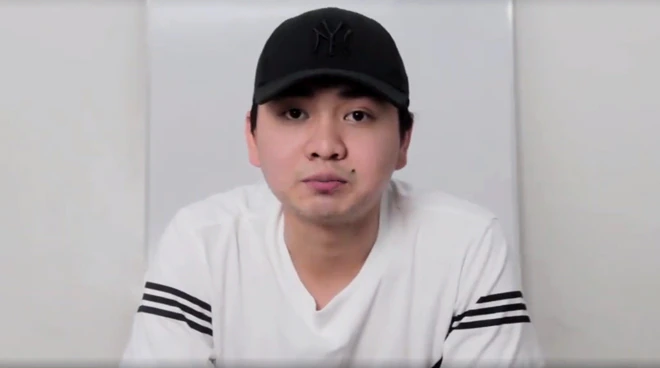 Ricci Paolo Uy Rivero is a basketball player from the Philippines. Rivero spent his first two years of collegiate basketball with the De La Salle Green Archers. In the UAAP Season 80 men's basketball competition, his breakout performance won him a berth in the Mythical Five and the Most Improved Player title.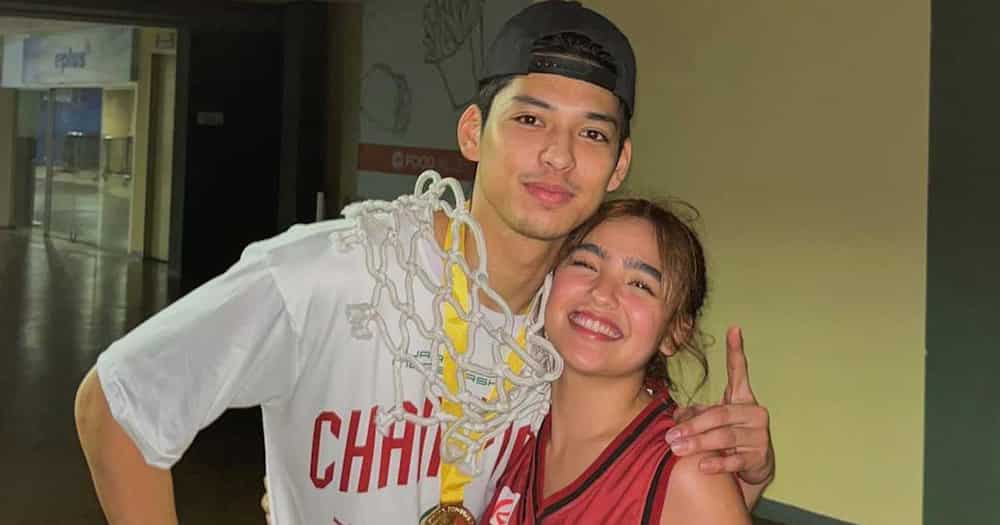 Andrea Brillantes, born Anndrew Blythe Daguio Gorostiza, is a Filipino actress. She is most known for her performances as Annaliza's title character and Marga Bartolome in Kadenang Ginto. She has also starred in the television shows E-Boy and Alyna, as well as in other roles.