The majority of netizens' comments and responses to Herlene Budol's Instagram and Facebook image, which shows her wearing navy blue pajamas with her eyes closed while lying on her knees and holding her grandma, Virginia Budol, are unpleasant.
The comedienne-beauty queen's grandma died on June 6, 2022.
"Nasumbong konang lahat kay nanay," (I reported everything to mom)  Herlene captioned images she uploaded on her Facebook and Instagram profiles.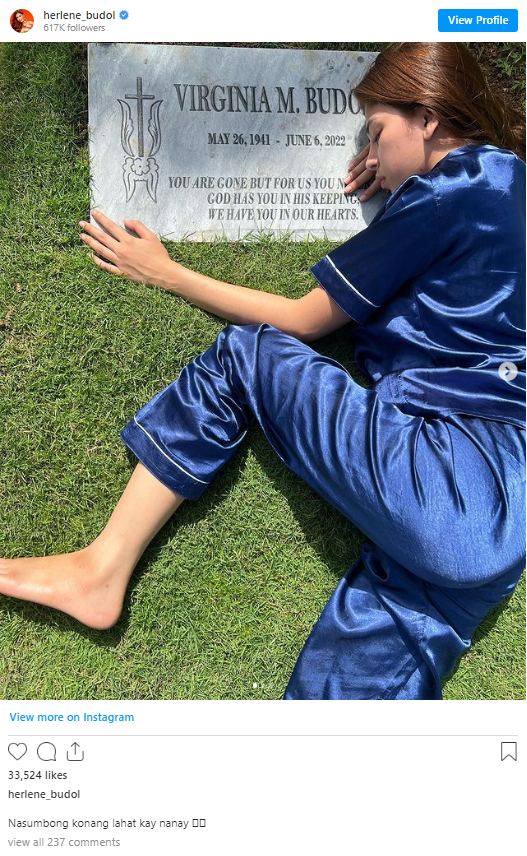 Herlene is alluding to her tragic experience as the Philippines' delegate in the mysterious Miss Planet International 2022 beauty competition in Kampala, Uganda. The beauty competition was terminated because the contestants were duped.
Some internet users were offended by Herlene's photo, which showed her wearing pajamas while visiting her grandmother's grave.
It was said that this was all a PR trick to get people talking about him and elicit sympathy. However, the reverse occurred because the majority of Pinoy netizens' replies were negative.

Here are a few of the harsh responses to Herlene's post: